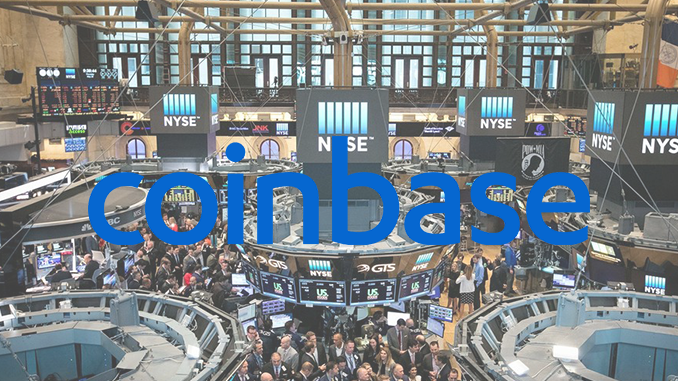 According to an exclusive report by the news agency Reuters, the US crypto exchange Coinbase is preparing for an IPO. BlockFi, a company specializing in crypto-credits, is apparently also considering a similar move. Will 2020 be another stock market year for the crypto industry?
Earlier this year, Brad Garlinghouse, CEO of Ripple (XRP), came forward and said that 2020 would see the first major IPOs of crypto companies and projects. While Ripple's plans since then have been quietly pushed forward at best, elsewhere it seems to be more dynamic. The respected news agency Reuters reports, citing three anonymous sources, that the crypto exchange Coinbase could still be able to silver its success story with an IPO in 2020. Coinbase is therefore already in talks with investment banks and lawyers in order to position itself successfully on the stock market. Coinbase did not comment on the announcement, but did not deny it either.
Coinbase on the stock market?
Coinbase is headquartered in San Francisco and has more than 35 million customers. The focus of Coinbase is on the spot market of Bitcoin and Co., but the company with more than 1,000 employees is also expanding its business spectrum to include crypto credit cards and interest transactions. The expansion to date has been financed with own funds and private financing rounds. According to Reuters, the last financing round in 2018 resulted in a valuation of a good 8 billion US dollars for Coinbase. Coinbase is not aiming for an IPO (Initial Public Offering), but wants to have shares listed directly. This would remove restrictions on the sale of company shares by former owners.
In the USA, the United States Securities and Exchange Commission (SEC) would have to decide whether Coinbase should be listed on the stock exchange. According to Reuters, it has not yet been contacted. Although the SEC is not exactly considered to be crypto-friendly, Coinbase, with its almost ten-year history as a US company that complies with the rules, should not be a red rag to the SEC per se. Reuters classifies the IPO of Coinbase, if successful, as a milestone for the crypto industry.
Is BlockFi also on its way to the stock exchange?
Almost simultaneously to the news about Coinbase, experts noticed a job advertisement of BlockFi. The company is based in New York and is particularly well known for its crypto loans and related deposit programs where customers can earn interest on Bitcoin, Ethereum, Litecoin and Stablecoins. BlockFi is now looking for a Chief Financial Officer (CFO) who is not only familiar with private investors but also with IPOs. From this it is concluded that BlockFi could also go public. Compared to Coinbase, BlockFi is a lightweight in terms of both turnover and number of employees. But the idea of taking the rapidly growing crypto-credit business to traditional stock exchanges has its appeal. Also from BlockFi there is no comment on details so far.
Conclusion: Crypto industry is growing up and wants to go public
Stock market stories often derive their appeal from innovative concepts that are rewarded on the stock market. Tesla or the so-called Five Greats from Silicon Valley; Apple, Facebook, Google, Amazon and Microsoft are just a few examples. Their IPOs brought dream profits to early investors and made the future topics of e-mobility and Internet business broadly tradable for investors in a regulated environment.
Now, when major market players such as Coinbase and BlockFi go public, it is a symbol of the crypto industry growing up. There are opportunities here to rely on the establishment of business models that are less dependent on the price movements of Bitcoin and Co. Even Changpeng Zhao ("CZ") as CEO of Binance, probably the biggest competitor of Coinbase, congratulates via Twitter. His company continues to move towards decentralisation, which rules out an IPO. But Coinbase's plans would open the road for other market participants. CZ's commentary resonates with the fact that the crypto sector is only becoming exciting for the mass market with its different approaches.
So it remains exciting to see who exactly can first convince the SEC that a prospering industry is developing around crypto currencies and that this should also result in regulated investment opportunities, as other future industries have already shown historically.
---
Best place to buy Bitcoin: