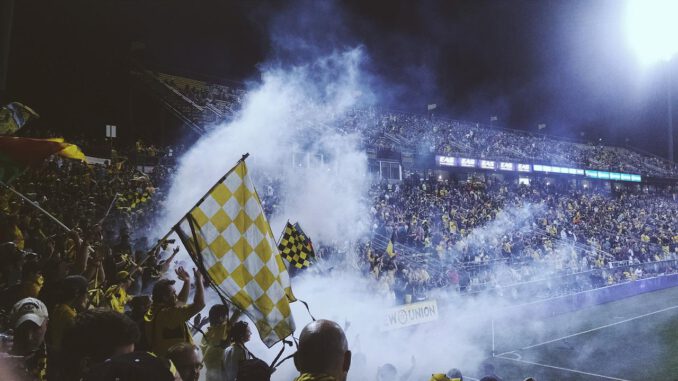 1,100% more advertising partnerships were concluded between players from the sports sector and crypto companies in 2021 than in 2019. But that's not all: according to current forecasts, there is still a long way to go; by 2026, the annual investment amount of companies around crypto, blockchain and NFT is expected to increase by 778% to $5 billion US. This is shown in a new infographic from Block-Builders.net.
The interconnection is no longer limited to advertising deals. A number of sports clubs, especially in football, issue fan tokens themselves, including Manchester City (CITY), Paris Saint-Germain (PSG) and Atletico Madrid (ATM). These are advertised with slogans such as "be more than a fan", promising that owners of the tokens can participate in club decision such as choosing designs for new kits. While the phenomenon seems to be spreading, many remain sceptical, fearing a further sell-out of the sport.
However, as the infographic shows, there is an above-average general interest in crypto-tokens among sports fans. 25% state that they are interested in Bitcoin, Ethereum & Co. The figure among the general population is significantly lower at 17%. At 37%, the share of those interested in crypto-tokens is even higher in the e-sports sector. Here, too, there are already numerous specific tokens in addition to traditional coins.
As we've seen, there is a massive expansion of sponsorships in the sports sector, and crypto companies seem to have plenty of money. It is quite possible that this will pay off: after all, sponsorship enables them to make themselves known to an extremely large audience.