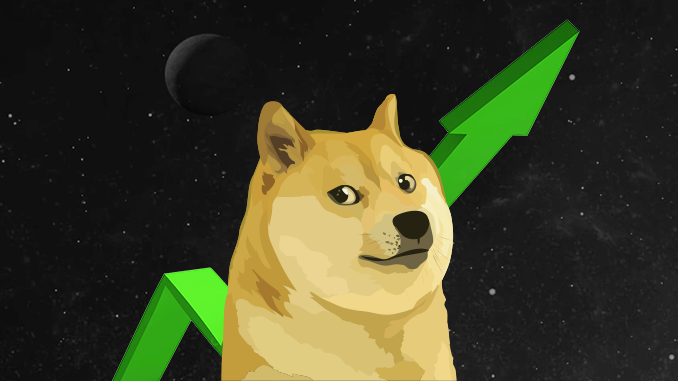 Over the last seven days, Dogecoin (DOGE) has gained a good 100 percent in price. The rally is driven by the takeover of Twitter by "Dogefather" Elon Musk. Will he integrate DOGE into Twitter?
The purchase of Twitter by Tesla CEO Elon Musk, which was partially observed with suspicion, has been completed, and now the eccentric multi-billionaire is calling the shots at the short message service. In the crypto scene, the deal is indirectly noticeable, because with a good 100 percent weekly increase, Dogecoin (DOGE) has experienced its very own price jump. The background to this are hopes that Musk will anchor his declared favorite cryptocurrency Dogecoin as a means of payment on Twitter. In the future, DOGE could be used, for example, to activate additional functions on Twitter such as freedom from advertising or authenticated accounts.
Musk has so far been vague about how he intends to make Twitter profitable. However, it is a foregone conclusion that cryptocurrencies will play a role, not only because of the involvement of the world's largest crypto exchange Binance in Musk's deal. Musk, in turn, has repeatedly championed Dogecoin in the past. For example, Musk installed fresh and prominent personnel in the Dogecoin Foundation. DOGE is also promoted as an option for payments in his companies from Tesla to Starlink.
What is clear is that Musk has appointed investment manager Sriram Krishnan to strengthen crypto integration at Twitter. Krishnan is known as a partner at a16z crypto, an investment fund specializing in the crypto industry. He announced his advisory role to Musk – of course – on Twitter. Krishnan writes that the short messaging service is a "very important company" and with Musk in place, he will be able to have a "good impact on the world." However, Krishnan did not initially mention Dogecoin or any other specific cryptocurrency in his thoughts.
Conclusion: Musk now rules Twitter – is Dogecoin coming?
For Twitter as a globally used platform, one or more integrated cryptocurrencies would be logical, because this would eliminate exchange fees, for example. Musk's sympathies for Dogecoin are already legendary, the motto "To the Moon" for DOGE is also due to the space company SpaceX, which Musk also leads. The 51-year-old is aware that Twitter needs reforms in order to be in the black. Musk wants to get a grip on the expense side of Twitter with drastic cuts in personnel, and users are to be asked to pay on the revenue line – and this is where Dogecoin could find its place. In any case, the crypto markets are firmly counting on such a development, as the price explosion of Dogecoin demonstrates.
---