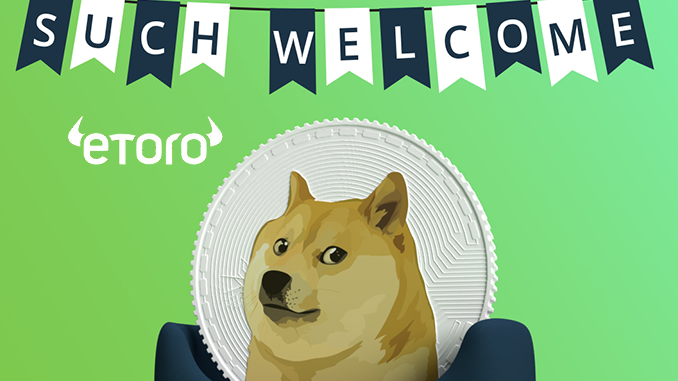 As of now, Dogecoin (DOGE) is also listed on the trading platform eToro. Dogecoin, fueled by celebrities from the US, is trending and has recorded another all-time high just tonight.
With Dogecoin (DOGE), eToro takes the Altcoin into the program, which has been making headlines for weeks and months. Customers reacted positively across the board to eToro's brief announcement about the listing of Dogecoin. DOGE has recently made a name for itself through price jumps and marked a new all-time high of 0.4499 US dollars in the night to Tuesday. Recommendations from celebrities are considered the main reason for the rising interest in Dogecoin. They have discovered DOGE, symbolized by the logo of a cute dog of the Shiba Inu breed, as the altcoin of hearts.
In the crypto scene, on the other hand, the hype surrounding Dogecoin is viewed with suspicion. Critics emphasize that the maximum number of DOGE is not capped and thus there is a risk of inflation. Another objection is that Dogecoin basically lacks a monetary purpose even more than 7 years after its launch in December 2013. Conceived, DOGE was originally designed as a meme and educational material for dealing with cryptocurrencies.
But on the other hand, Dogecoin has now reached a market capitalization of now well over $50 billion, pushing it up to the 5th most capitalized cryptocurrency. The high liquidity makes DOGE an interesting instrument for investors willing to take risks. In the last three months alone, Dogecoin increased in price by around 1,000 percent.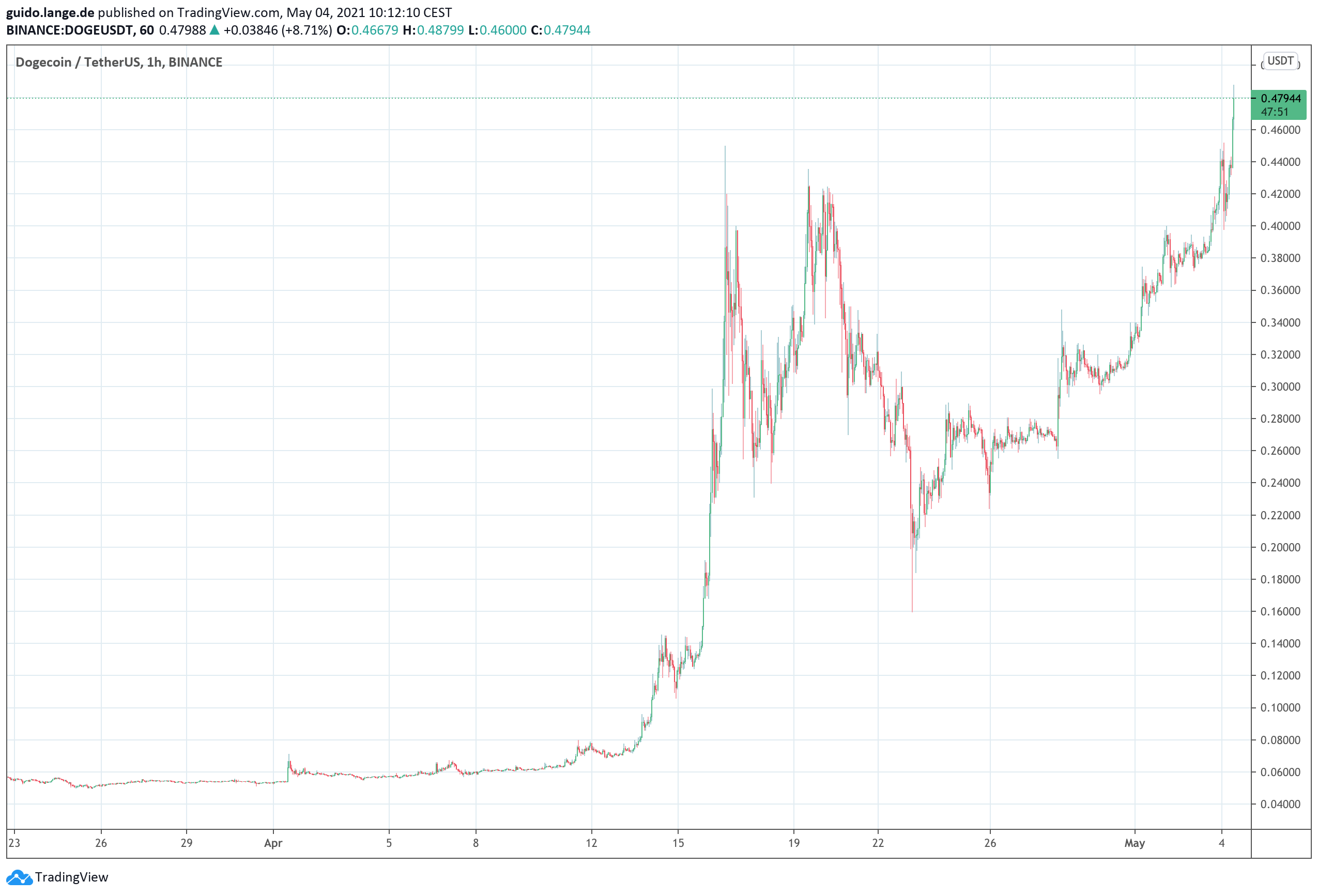 At eToro, Dogecoin can be traded on the spot market and also as a bet on the price development. eToro scores as a trading platform with simple options to deposit euros via bank transfer (also Sofortüberweisung), credit card and PayPal to get started quickly. Customers praise the support, which makes eToro, which is already tailored to user-friendliness, even easier to use. eToro has an EU license and thus handles your trading with Dogecoin and other cryptocurrencies completely legally.
Conclusion: DOGE at eToro – platform listens to customer requests
19 cryptocurrencies are now listed at eToro and Dogecoin as the latest addition is also to be understood as a response to customer requests in the selection. For a live appearance at the upcoming Saturday Night Show in the US, the most famous Dogecoin fan and Tesla CEO Elon Musk has already announced his intention to help DOGE gain more audience again. Thus, Dogecoin is likely to remain the altcoin that is currently attracting the most media attention, which in turn may have an impact on price developments. If you are willing to take risks and want to start trading with DOGE, eToro as an established and reputable trading platform is certainly a good choice.
---
Best place to buy Bitcoin and Dogecoin: