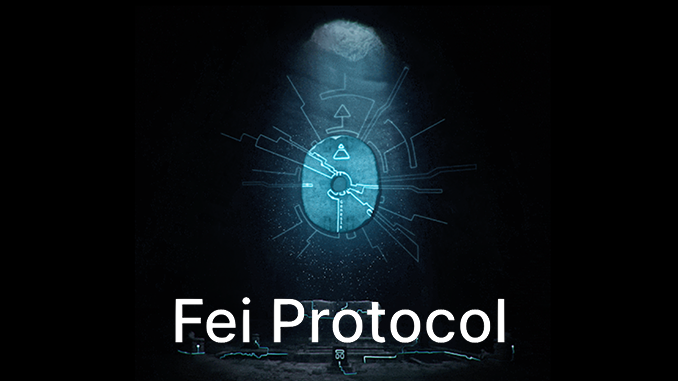 On Easter Sunday, the DeFi project FEI went live and already wanted to celebrate itself as a success. However, instead of establishing a stablecoin as planned, FEI is stuck at $0.80 and thus far from being pegged to the US dollar.
With the tagline "The Stablecoin for DeFi," Fei Protocol raised a good $1.2 billion in Ethereum (ETH) before its launch on Easter Sunday. Backers included private investors as well as venture capital firms from illustrious names like Coinbase and Andreessen Horowitz. The concept of FEI, in a nutshell, is this: The deposited capital is to ensure that RDI is always quoted very close to the reference rate of 1:1 to the US dollar. If the rate deviates from this, ETH is automatically used to buy back RDI and thus correct the rate. But shortly after trading began, a drama took hold, which crypto expert Jon Wu traces on Twitter.
Biggest launch in Defi history? @feiprotocol raised $1.2B from its Genesis event, and the $FEI – $TRIBE pool is #1 on Uniswap with $2.6 BILLION in liquidity.

Simultaneously, retail investors got predictably rekt.

Here's how the drama unfolded:

— Jon Wu (@jonwu_) April 4, 2021
DeFi stablecoin FEI with design flaw?
According to Wu, FEI was basically immediately oversubscribed at the start of trading, thus sending the actually devised stablecoin into significant price fluctuations right away. The deals with FEI can be seen particularly well at Uniswap, where additional liquidity was created around FEI. This triggered both repurchase mechanisms and artificially increased fees for sales of FEI. As a result, holders of RDI are stuck with their coins or have to sell them at a considerable discount. In crypto lingo, such events are referred to as "Rekt" for Game Over, and Wu also sees the situation at FEI as one big Rekt.
But FEI Protocol apparently does not want to give up completely yet. Per Twitter, people see staking at FEI as a way out to undermine the mechanisms that are causing FEI to struggle. Whether investors really get involved in releasing RDI for this purpose or prefer to dump RDI with loss of value is an open question.
https://twitter.com/feiprotocol/status/1379147662629380097
Conclusion: DeFi Risks – RDI as a Memorial
Experts remind in the drama around FEI of other DeFi projects like DEX Turtle or Meerkat Finance, where founders are now under suspicion of fraud and exit scam. With YAM in August 2020, on the other hand, it was a crucial bug in the code that turned YAM in version 1 from shooting star to shitcoin in just 24 hours. Without being able to predict the final at FEI: The theoretically convincing concept of a DeFi stablecoin has collapsed in practice here for the time being. Thus, the important warning comes to the fore again, not only with DeFi: When investing in crypto and especially in new projects, it is reckless and foolish not to do your own research in advance. By the way, DYOR is the common abbreviation here, Do Your Own Research.
---
Open a Binance Account here and save 10% on fees for a lifetime.