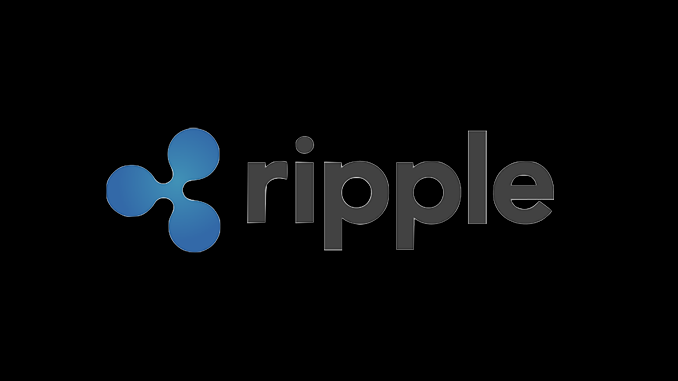 XRP, the cryptocurrency of Ripple, has increased in price by a good 50 percent in the last week. The positive trend is surprising, because Ripple is on the defensive because of a billion-dollar lawsuit by the U.S. Securities and Exchange Commission.
The price curve of Ripple (XRP) has significantly outperformed the overall market since the end of March. From levels around US$0.50 per XRP, Ripple has currently reached just under US$0.90. If we take the turn of the year as a reference point with a price of 0.21 US dollars, the development of XRP is even more impressive. Among investors, there are definitely surprised faces in terms of Ripple – because with the billion-dollar lawsuit filed by the U.S. Securities and Exchange Commission shortly before Christmas because of XRP, some saw Ripple already at the end. Can XRP hope for sustainable support again?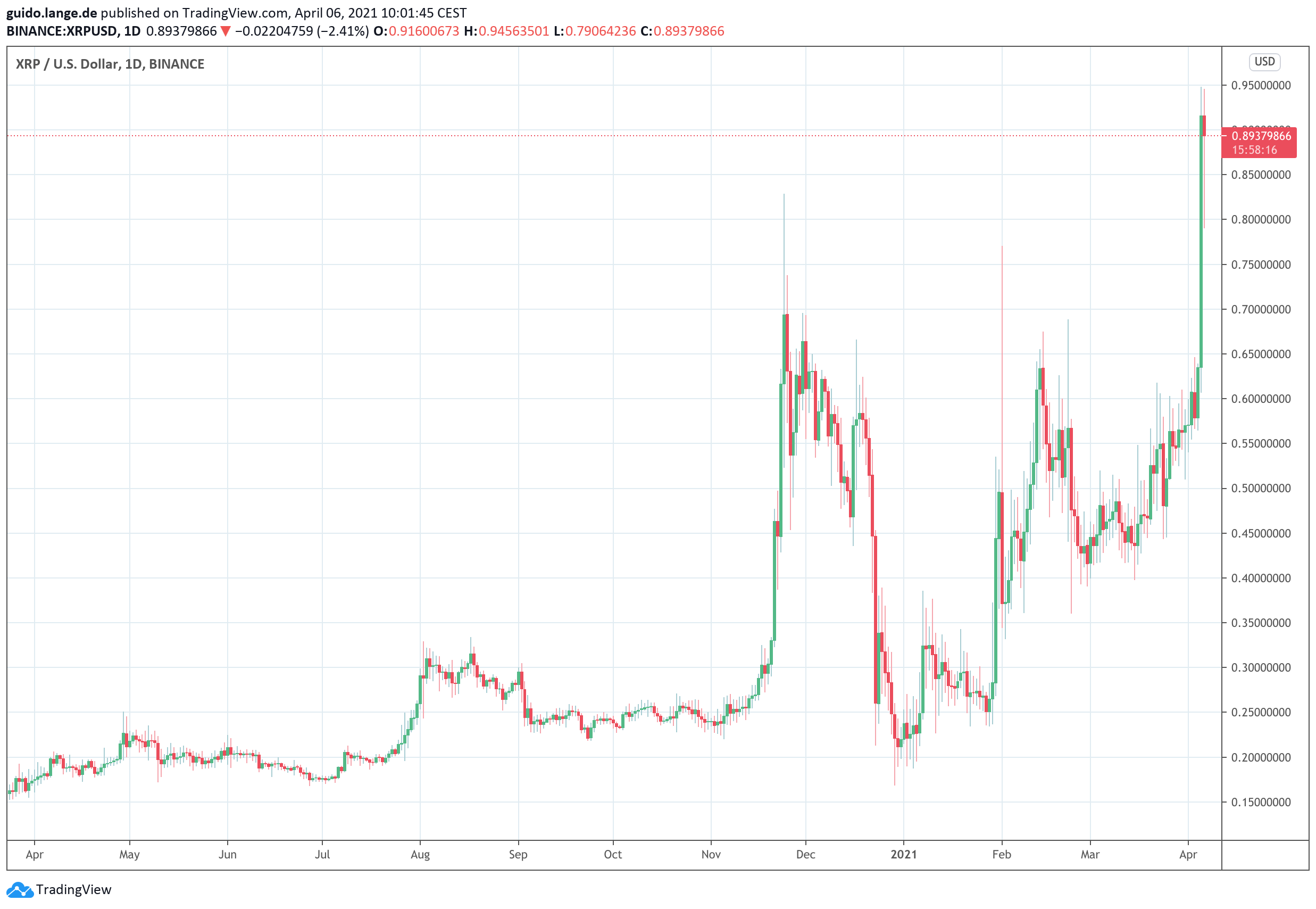 At its core, the SEC vs. Ripple lawsuit revolves around allegations that Ripple and its directors sold XRP without seeking SEC approval. The SEC wants to prove that XRP should be treated as a security (XRP) and that Ripple also concealed this from buyers. Ripple, in turn, sees XRP as being in line with leading cryptocurrencies Bitcoin (BTC) and Ethereum (ETH), which have never been prosecuted by the SEC. Procedurally, the actual proceedings are still in the preliminary written stage. There, Ripple was able to achieve a small victory and obtain that individual documents are admitted for the time being only blacked out for the SEC's evidence. The former prosecutor and current lawyer James K. Filan drew attention to this via Twitter.
#SEC v. #RIPPLE #xrpcommmunity 1/3 Judge Netburn grants Ripple's Motion to Seal on an Interim Basis — ORDER granting 83 Letter Motion to Seal. The Defendants' motion to seal is GRANTED solely on an interim basis. Furthermore, the parties are directed to meet and confer to discuss

— James K. Filan (@FilanLaw) March 31, 2021
The emails in question from Ripple's CEO Brad Garlinghouse and co-founder Chris Larsen presumably show that they were already thinking about the legal status of XRP in the mid-2010s and concocting strategies because of it. The SEC is convinced that Garlinghouse and Lauren also profited significantly privately from XRP sales and is seeking a total of at least 1.3 billion in U.S. damages from Ripple. Apparently, the crypto market now considers the risks for a spectacular distribution of Ripple and XRP to be lower than they were months ago.
Conclusion: is XRP making a sustainable recovery?
Another positive sign for XRP could have been the news that Ripple wants to join the financial services provider Tranglo in Asia and thus would again have a reference customer for XRP as a bridge currency for international money transfers. Skeptics, on the other hand, interpret the price jumps in XRP as a sign of speculative trading in a heated crypto market. What seems clear is that as long as the SEC and Ripple fail to reach an out-of-court settlement, XRP will remain on the dial. In the US, all leading crypto exchanges have delisted XRP because of the litigation risks.
---
Best place to buy Bitcoin and XRP: