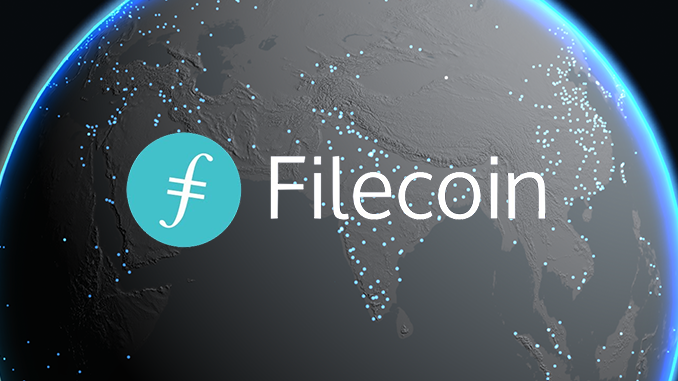 The price curve of Filecoin (FIL) has been on an upward trend since its stock market debut in October 2020. With decentralized cloud storage, Filecoin has created a market with good prospects.
Those who invested in Filecoin (FIL) early on may have been pleased when looking at the price curve in recent weeks at the latest. Because Filecoin started its upward trend from the beginning of March 2021, FIL developed from levels below 40 US dollars to well over 100 US dollars and even recorded an all-time high of a good 230 US dollars on April 1. The Filecoin project serves a widespread use case with cloud storage and aims to compete with industry giants such as Amazon, Google and Microsoft in the medium and long term. In October 2020, Filecoin's mainnet went online and seems to have been working without glitches ever since. An analysis by asset management firm Wedbush calls Filecoin the "AirBnB in storage" and predicts Filecoin's mass breakthrough in 2022.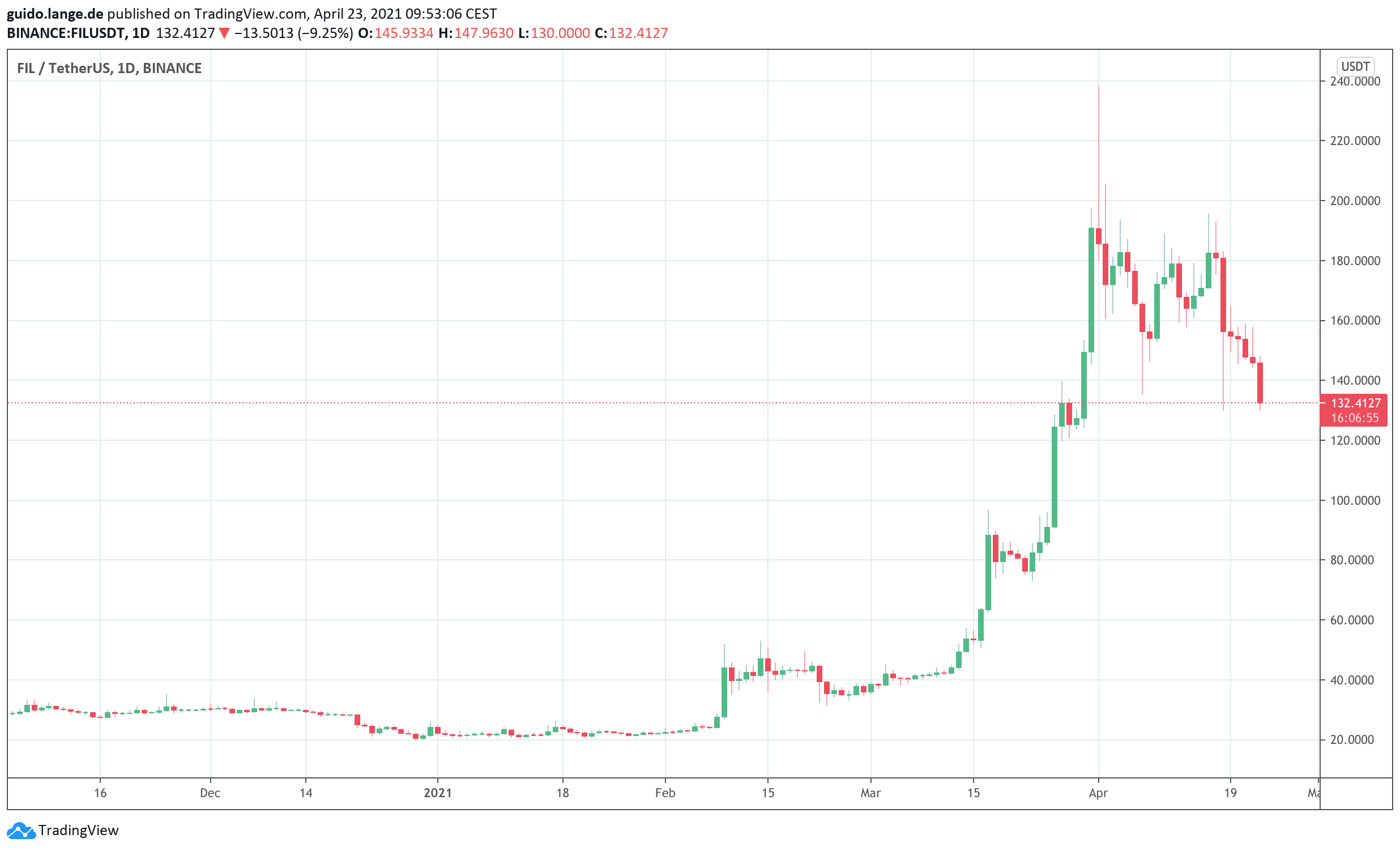 This is why Filecoin has good growth prospects
Amazon Web Services, for example, which saw double-digit growth in revenue and profit in 2020, proves that cloud storage is a profitable market. Whether private users or large companies – hardly anyone today wants to store all their data locally, but instead uses cloud solutions from photo collections to databases, which they can conveniently adapt to their current needs. Wedbush estimates that the amount of data to be stored worldwide currently amounts to 58 Zettabtye (ZB) and expects it to grow to 175 ZB by 2025.
Filecoin is launching an innovative concept in this environment. Members of the network offer storage space on which data organized by FIL's blockchain is stored. Payment is made in FIL for this service. Reference customers include Wikipedia and OpenStreet Map. Filecoin sets prices for its cloud storage through online auctions, which often allows it to undercut industry competitors. This seems to pay off for storage providers, as the capacity offered by Filecoin is growing steadily. In addition to the low prices, Filecoin advertises that the blockchain solution allows data to be stored far more independently than with the centralized large providers from the IT industry.
Wedbush writes that Filecoin's blockchain solution is 12 to 18 months ahead of well-known competitors such as Amazon, IBM and Microsoft in terms of technology. This combined with the predictably large growth in demand for court storage should help FIL double further in price by the end of 2022, according to Wedbush's Dan Ives.
Conclusion: filecoin candidate for top ten most capitalized cryptocurrencies
Currently, FIL has a market capitalization of around $10 billion. If it doubles, FIL would indeed be a promising contender for a place among the top ten cryptocurrencies. Analyses such as those by Wedbush rightly note that the core business of Filecoin does not lie in sectors such as DeFi or value storage, but has very concrete benefits for customers from the real economy and large non-profit projects. In this respect, it is not only worth taking a look at Filecoin, but also at altcoins that do not make a lot of noise with announcements, but rather prove their usefulness on a very boring daily basis.
---
Filecoin is traded on Binance. Open a Binance Account here and save 10% on fees for a lifetime.