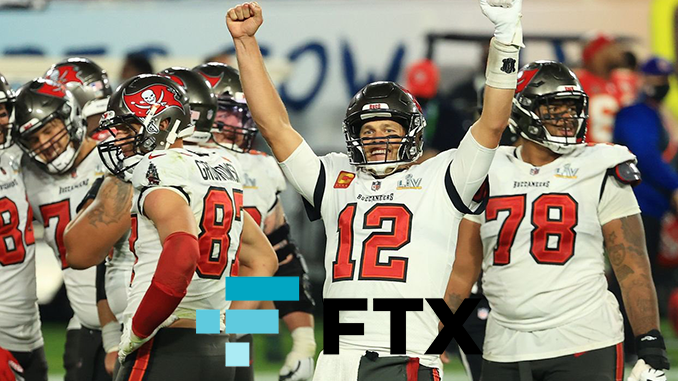 Celebrity couple Gisele Bündchen and Tom Brady have acquired shares in crypto exchange FTX. Part of the deal also includes Brady and Bündchen becoming brand ambassadors for FTX.
US crypto exchange FTX has secured a big slice of fame and glamour with Tom Brady and Gisele Bündchen as its new partners. As reported by Bloomberg news agency, the celebrity couple is joining FTX as investors and also plans to promote the platform in various positions. In case you're not familiar with the celebrity scene, Gisele Bündchen is a so-called supermodel, but also makes a name for herself by advocating for climate protection. Tom Brady is an American football superstar and has been married to Bündchen since 2009. FTX CEO Sam Bankman-Fried praises the commitment of Brady and Bündchen. The two have reached absolute heights in their jobs, making them a perfect fit for FTX, Bankman-Fried says.
Stoked to partner with @SBF_Alameda and @FTX_Official as we continue building the future of crypto. I hear we're headed to the moon? pic.twitter.com/BdReBkNfxg

— Tom Brady (@TomBrady) June 29, 2021
Tom Brady is already known for having a positive view of cryptocurrencies. He is among the celebrities who make their investments in bitcoin public. In April, Brady founded a platform for NFTs called Autograph. For FTX, for example, he is said to provide basic knowledge about bitcoin and the like. There is also speculation that he could open doors to potential investors for a planned large funding round at FTX.
Gisele Bündchen, on the other hand, sees Bankman-Fried in good hands at FTX in the associated foundation. FTX has committed itself to transferring 1 percent of all income from fees to the foundation and from there to aid projects. Bündchen as brand ambassador could promote additional donations here and will naturally give FTX a particularly attractive face through her appearance alone.
FTX does PR on a large and different scale
The coup with Brady and Bündchen isn't the first FTX has landed as it expands into 2021. In early June, FTX made a cooperation area E-Sports to record sums known and in Miami the sports stadium is called broad FTX Arena. So Bankman-Fried, in his search for new customers for FTX, definitely wants to reach social groups that one does not necessarily immediately associate with cryptocurrencies. On the other hand, especially in U.S. professional sports, projects like NBA Top Shot are making the possibilities and opportunities of cryptocurrencies more and more popular.
Conclusion: FTX is looking for the mainstream
The FTX token FTT could currently only get a small positive boost from the signing of dream couple Gisele Bündchen and Tom Brady. However, an investment round for FTX of over 1 billion US dollars and the latest PR activities make it clear: FTX wants to catch up with competitors such as Coinbase and Binance and is also taking unconventional paths to do so.