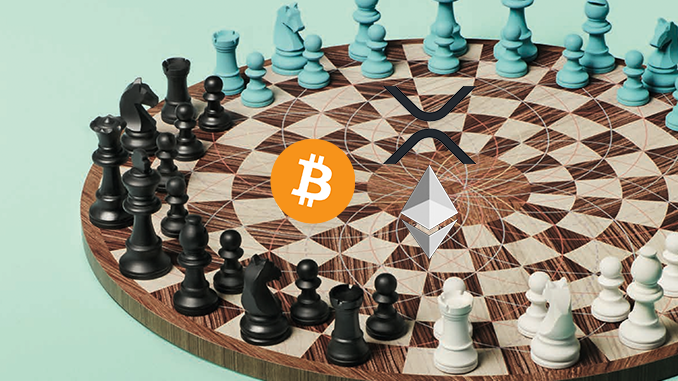 In Germany, the new Fondstandortgesetz comes into force tomorrow. According to it, special funds can invest up to 20 percent of their assets in crypto stocks. There is talk of potential sums in the billions.
Institutional investors such as pension funds or foundations still often have problems finding suitable financial instruments and/or regulatory permission for intended investments in Bitcoin and Co. In Germany, this will change tomorrow, Thursday (July 1), when the new Fondstandortgesetz comes into effect. It is intended to make Germany more attractive also for foreign funds and contains an important detail from the perspective of the crypto industry: special funds will be explicitly allowed to invest up to 20 percent of the assets under management in crypto assets.
Now, special funds are not rare, as the name might suggest, but a widespread method used by institutional investors to manage their assets. A recent study counts almost 2 trillion euros currently invested in special funds in Germany. So based on that, up to about 380 billion euros could flow into bitcoin and other cryptocurrencies from now on. The frontrunners in the formation of special funds are insurance companies, followed by pension and retirement funds as well as foundations.
Is a run on investments in crypto setting in with Fondstandortgesetz?
Special funds are closed-end funds and are not open to private investors. They are reviewed by the German Federal Financial Supervisory Authority (BaFin). As shown by the typical special funds for insurance and retirement, long-term strategies are common. With current negative interest rates in the EU region and trends toward above-average inflation, Bitcoin and leading altcoins like Ethereum are definitely a good way for special funds to diversify their investments. As a specialized service provider for the purchase of crypto assets, Coinbase has recently come into question. This week, the US crypto exchange received approval from BaFin for extensive business operations in Germany and already serves institutional investors on a large scale in its US home market.
Conclusion: why are mutual funds still barred from investing in cryptocurrencies?
The crypto scene has often accused German politicians of being slow-witted and ignorant when it comes to legal frameworks for the crypto industry. However, the Fondstandortgesetz and also BaFin's approach to serious market participants such as Coinbase are signs that the wind is shifting. Both the Fondstandortgesetz and the possibility for crypto exchanges to be licensed by BaFin are considered pioneers even on a global scale. The downer at the moment, however, remains: so-called mutual funds, which are also open to private investors, are still not allowed to invest in Bitcoin and Altcoins for the time being. A change in the law is required here, but this cannot be put on the agenda until after the Bundestag elections in the fall at the earliest.
---
Best place to buy Bitcoin: