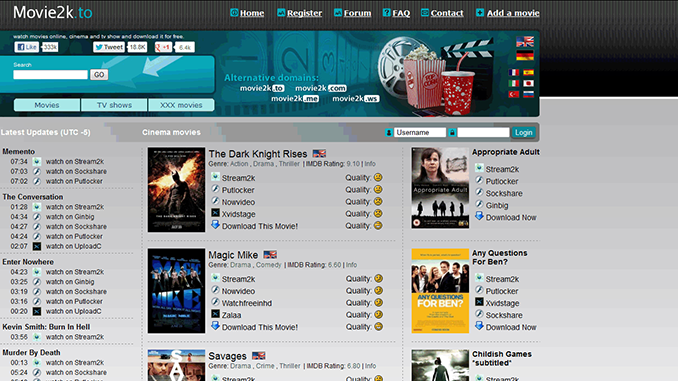 The operators of the illegal video platform Movie2K have been under investigation for years. One of those responsible has been arrested and has now handed over Bitcoin and Bitcoin Cash worth the equivalent of 25 million euros to the public prosecutor. The money comes from the revenues generated by Movie2K.
Bitcoin (BTC) has the reputation of being a popular substitute currency for Fiat in the criminal milieu. Such groups expect anonymity from the "digital gold". At least for those responsible at Movie2K, this assumption has not been confirmed. According to the public prosecutor's office in Dresden, between 2008 and 2013 they illegally made hundreds of thousands of films and TV series available on the video platform, generating millions in revenues through advertising and subscriptions. This money was used to buy Bitcoin, according to the investigators, a total of at least 22,000 BTC is said to have been collected. In November 2019, the programmer was arrested as one of the main persons responsible for Movie2K and has now made a confession from custody. According to this, he used BTC mainly to buy real estate. The real estate entrepreneur from Berlin who was involved in this transaction is also in custody and is accused of money laundering.
According to the Public Prosecutor's Office, in cooperation with the FBI and the Federal Criminal Police Office, it was possible to identify the Bitcoin in question "unambiguously and with certainty". The BTC, to which the programmer of Movie2K still had access, has now voluntarily handed over the Bitcoin for "damage compensation". They are said to be worth about 25 million euros at current exchange rates. The programmer has also agreed to support the authority in the search for the second main person responsible for Movie2K, who is fugitive. Until its closure in 2013, Movie2K was ranked 19th among the most visited websites in Germany. Like other pirate platforms, the concept is to make copyright-protected films and TV series accessible, usually through links to websites, where the material is then streamed and broadcast without the permission of the rights holders.
Conclusion: Bitcoin does not protect against prosecution
The fairy tale of BTC as the perfect currency for crooked transactions is not true. Again and again, law enforcement agencies around the world succeed in tracing Bitcoin's flows, prosecuting owners and seizing BTC. In the current case from Germany the official information does not go into detail again, as it was found out that the alleged perpetrators exchanged Fiat for Bitcoin. It also remains open for the time being whether the second main operator of Movie2K, who is still wanted, also has Bitcoin. On the other hand, we should not forget: According to studies, less than 1 percent of all sales of Bitcoin are for illegal purposes. So Bitcoin does not deserve the reputation of a per se objectionable currency.
---
Best place to buy Bitcoin: