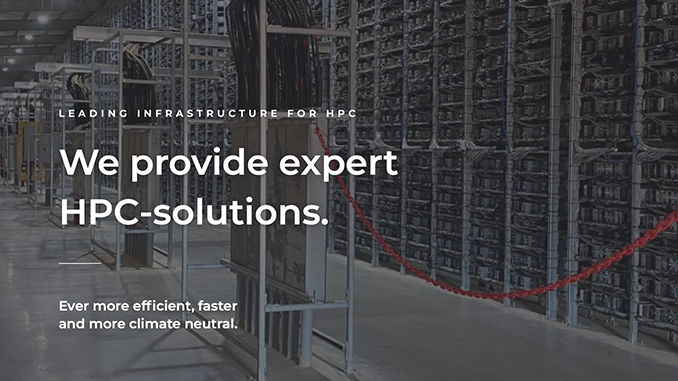 Northern Data AG, headquartered in Frankfurt, was on course for success with its business model of leasing capacities of high-performance computers until mid-July from the point of view of the stock exchange and was even able to break the magic mark of 1 billion euros in market capitalisation. Now, however, doubts about the seriousness of Northern Data are beginning to take hold.
Following the insolvency of Wirecard, is a second case threatening Northern Data AG, in which a (fin)tech company from Germany crashes because annual reports and reality do not match? Anyone looking at the share price of Northern Data AG cannot overlook the slump of July 15-16, 2020, when the price plummeted by almost 40 percent from a good 80 euros to less than 50 euros. The reason for this was the analysis of information published by Northern Data on its business under the pseudonym "Ken L". Now "Ken L" has followed up and once again takes apart in a report what Northern Data AG is trying to conceal in his opinion.
Norther Data AG – more appearance than reality?
Northern Data AG applies itself as an "expert for HPC solutions", whereby HPC stands for High Performance Computing. The US state of Texas is building the "largest data center in the world", the company continues. Its capacities will be rented out to customers who need such services for video rendering, artificial intelligence projects, block chains and similar computationally intensive tasks.
"Ken L thinks he can prove that Northern Data is playing its customers and shareholders for a sucker. In reality, Northern Data is almost exclusively mining Bitcoin on behalf of its customers, charging them excessive prices and excluding the risks that Bitcoin's price development poses to the mining of BTC. Northern Data AG had categorically dismissed the first report of "Ken L" as a "smear campaign", but could only stop the fall in prices, not reverse it.
An important point that "Ken L" cites is the price that Northern Data charges for its services. In the HPC industry this is usually calculated in US dollars per kilowatt hour (kWh). Based on publicly available information from Northern Data, Ken L is quoted at around 0.06 US dollars per kWh as a guide price at Northern Data. Competitors would offer services comparable to those of Northern Data but would be prepared to pay a good USD 0.03, according to "Ken L". Either Northern Data has found the "stupidest customers in the crypto industry" or the company is cooking its books because its customers pay less than the public knows, says "Ken L". In his second analysis, he also doubts that Northern Data AG includes significant import duties on hardware in its financial reports. He also points out that Bitcoin Mining at 0.06 US dollar/kWh only really pays off when the price level of BTC is above 9,000 US dollars and already makes losses when the exchange rate is below 8,000 US dollars.
Northern Data has won only two new customers in 2020, continues "Ken L", both from Japan, both for Bitcoin Mining. The diversity of his customers, which Northern Data conveys through the keyword HPC, is not correct, he says. All major customers of Northern Data request HPC for Bitcoin Mining. Although Northern Data now admits this – albeit reluctantly – it also points to increasing demand from other sectors, which will be seen in the next quarterly report. Meanwhile, "Ken L" sticks to his accusations and recommends shareholders to ask in detail about the security certification of Northern Data's server farm and why people talk more about HPC than about the actual business with Bitcoin Mining. Northern Data has not yet responded to the second text of "Ken L".
Conclusion: Northern Data's story is severely damaged
Even if sceptics accuse "Ken L" of acting anonymously and therefore of being not very credible – the market took his first report very seriously and it was carried on from Financial Times to "The Shareholder". The price curve of the Northern Data share shows with a current price of 51 Euro that the accusations did not fade away in the woods, but in contrast to the attempts of Northern Data to explain the situation, the accusations were considered to be unfounded. The second report by "Ken L" gives no reason to rebuild confidence in Northern Data AG. On the other hand, there is good reason to assume that Northern Data AG was able to attract and initially inspire shareholders with buzzwords and overoptimistic forecasts. However, if crucial information on risks and the basis of calculations has not been communicated transparently, the prospects for Northern Data AG are probably anything but rosy and the dream of the German tech unicorn with a market valuation of more than 1 billion euros is probably over.
---
Best place to buy Bitcoin: