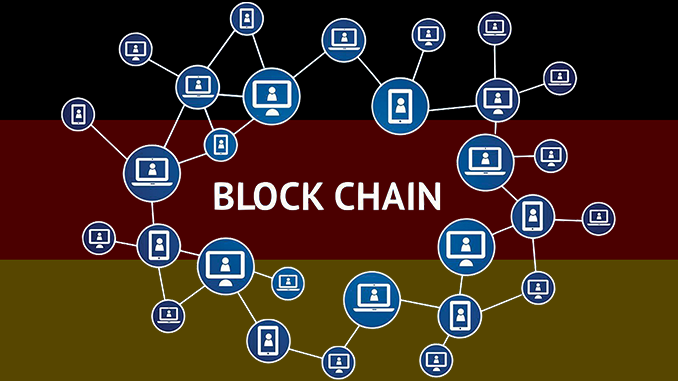 The German government has decided to legalize electronically documented securities, bringing blockchain solutions to the traditional financial world. A small but important step for the crypto industry.
When the German government decided on a blockchain strategy in the fall of 2019, approval and criticism were mixed. But an important cornerstone in dealing with innovative solutions from the crypto industry has now been set: As reported by financial news agency Reuters, Chancellor Angela Merkel's cabinet has cleared the way for a reorientation in securities. What previously had to be issued and held in safekeeping as a paper document may in future also be organized in purely digital form. Finance Minister Olaf Scholz said digital securities would reduce costs and remove hurdles in administration.
"The paper certificate may still be loved for nostalgic reasons, but the future belongs to the electronic version," Scholz said. The German government explicitly allows securities to be recorded in blockchains, which, as a decentralized and tamper-proof registry, seem tailor-made for the task. Where previously, for example, changes of ownership of securities had to be laboriously documented by hand, a few mouse clicks are all that is needed in a blockchain.
Berlin's blockchain strategy is only beginning to bear fruit
The grand coalition is attempting a balancing act between enabling digital innovation from the crypto industry on the one hand and not leaving it unregulated on the other. Fears that this could lead to overregulation have not yet materialized. On the contrary, major crypto exchanges such as Binance and Coinbase have established officially licensed branches in Germany, and the traditional banking world is also tinkering with how to make Bitcoin and Co. available to customers.
However, the German government will continue to be in demand when it comes to turning announced "lighthouse projects" into reality. In addition, the question of the e-euro from the European Central Bank (ECB) is pressing – Deutsche Bank sees such a state-guaranteed digital currency as "without alternative."
Conclusion: blockchains and the crypto industry – Germany is on the move
There are plenty of practical use cases for blockchain: whether in logistics, the Internet of Things (IoT) or, for example, for certificates of authenticity – tamper-proof networking plays to its strengths everywhere. What now applies to securities is likely to move into more and more areas of everyday life. Asset management is an important facet of this and can become the bridge to cryptocurrency trading. So let's get used to blockchains as an everyday tool of the modern world, as politicians have also finally realized.
---
Best place to buy Bitcoin: