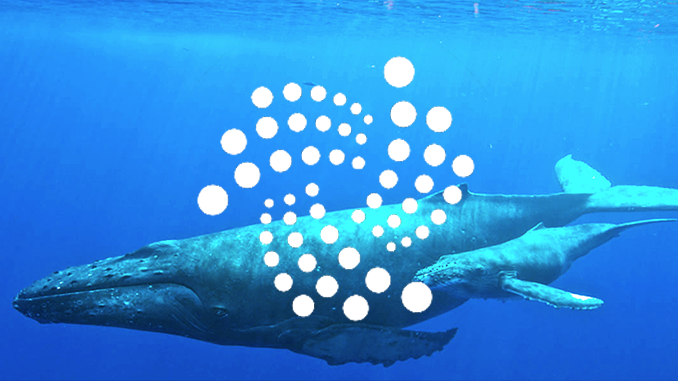 A disclosure report dubbed the "Whales Leak" shows that the IOTA Foundation maintained dangerously close contact with major investors. That's because discussions about IOTA's internals may well have enabled insider trading.
The IOTA Foundation can't catch a break: after the sacking of board chairman David Sønstebø, it's now chat logs that are disturbing the Christmas peace at IOTA. "Whales Leak" these protocols were baptized, which you can read here. Published them the self-professed IOTA enlightener "Hund" and he summarizes on Twitter: Large investors, also called "Whales", were allowed to have a say in sensitive financial decisions at IOTA.
What does the "Whales Leak" say about IOTA?
The period of the published transcripts of conversations between IOTA Foundation and preferred investors stretches from September 2019 to March 2020. A recurring theme: how IOTA can succeed in being listed on major crypto exchanges and thus attract new investors. What is clear here is that, contrary to public information, the IOTA Foundation was quite willing to pay listing fees.
Further, the Whales showed interest in being informed about details such as relisting before the public – and the IOTA Foundation readily obliged. What some might call "informational advantage," others will interpret as preparation for insider trading. After all, the Whales also discussed how larger trading volumes could be used to provoke rising prices in IOTA. There was also a frank exchange between IOTA Foundation and Whales about subtleties in tax issues.
IOTA co-founder Dominik Schiener has indirectly confirmed the authenticity of the minutes, but sees the discussions as "brainstorming." And of course, first of all, it is a normal process for projects like IOTA to exchange ideas with investors. However, the documented manner is not very transparently designed and at least touches on areas that one would not expect from a non-profit foundation like IOTA.
"Dog" says he wants to systematically shed light on irregularities at IOTA, but is not looking for litigation. He remains anonymous, but has been consistently correct with his leaks in the past. IOTA Foundation and its leaders did not initially respond further to the "Whales Leak."
Conclusion: Next low blow for IOTA Foundation.
Whether these secret chats of IOTA Foundation with favored large investors are a justiciable punishable action is difficult to assess. But tone and content go beyond what would be unsuspicious. Thus, the "Wahle Leak" actually fits seamlessly into the crypto year 2020 (https://block-builders.de/iota-jahresrueckblick-2020/), which was incriminating for IOTA.
---
Best place to buy Bitcoin and IOTA: