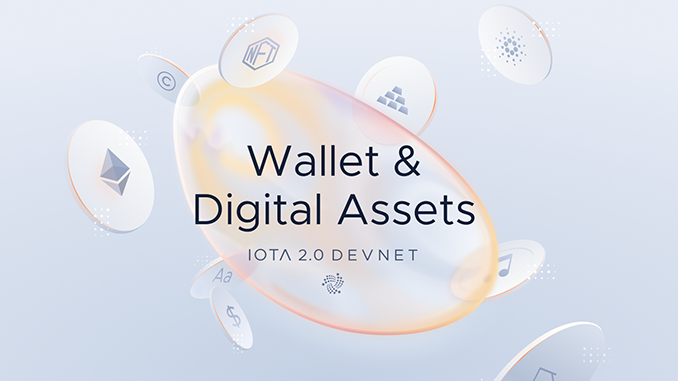 With the launch of DevNet for IOTA 2.0, decentralization is getting closer. Self-created tokens can now be tried out in the testnet. DevNet is the last preliminary stage for Coordicide, i.e. IOTA 2.0 on the mainnet.
The big goal of a decentralized Tanglenet in IOTA is getting one step closer. With DevNet for IOTA 2.0, a testnet for developers and other interested parties is now public. The IOTA Foundation celebrates this in a blogpost titled "The era of decentralization of IOTA starts here." A second blogpost explains that initially in DevNet the focus is on self-created tokens. These can be used for NFTs, for example, but also for mapping other cryptocurrencies in the future with regard to DeFi, for example.
DevNet for IOTA 2.0 – what is new?
So far, IOTA 2.0 has been tested on a testnet called Pollen. Pollen was actually supposed to be followed by Nectar as a second testnet. But a few days ago, the IOTA Foundation announced that instead of Nectar, it would prefer to use the name DevNet, which is supposed to demonstrate more flexibility in further development. To make DevNet accessible to everyone as of now, a special wallet has been released. This wallet for DevNet is available for download here for Windows, Mac and Linux.
Once the wallet is installed, you can request tokens for testing and also define your own tokens with them again. At this time, the IOTA Foundation is highlighting the creation of NFTs. These unique, indestructible and unchangeable tokens are making headlines because they are shaking up the art market as well as shaking up merchandising in professional sports. In general, under IOTA 2.0, it will also be possible to map other cryptocurrencies or investment forms such as shares through individually defined tokens. However, they would then have to be transparently linked to corresponding values by smart contracts. However, DevNet does not yet support smart contracts.
Conclusion: DevNet for IOTA 2.0 awakens anticipation for Coordicide
Currently, DevNet will be more of a gimmick for many, but in terms of IOTA 2.0 on the mainnet, it is a weighty step forward. Because now external developers can also participate in exploring and testing IOTA 2.0. Smart Contracts for IOTA on DevNet are said to be coming soon, which will open up opportunities towards DeFi and DApps. The public DevNet is also expected to provide data for IOTA, which will help balance the Mana system. Mana is intended to maintain the principle of no fees for transactions in the decentralized IOTA of the future when the central coordinator disappears in IOAT 2.0.
The crypto market rewarded DevNet as a harbinger for a decentralized IOTA with significant price gains. Up more than 15 percent since DevNet's public launch, IOTA is trading at around $1.35 as of Thursday morning.
---
Best place to buy Bitcoin and IOTA: