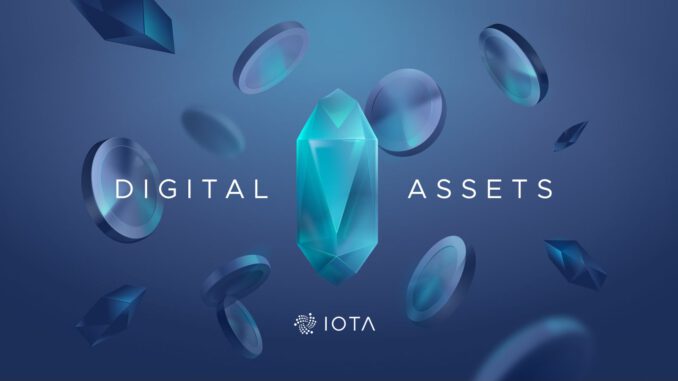 The IOTA Foundation has given a new date of March for the completion of the major technological upgrade Chrysalis. So-called "colored coins" for more tokenization at IOTA will follow later, however.
Something is happening at IOTA: Because from the engine room of the developers was apparently given the green light for it, finally with a new target date for the completion of upgrade Chrysalis aka IOTA 1.5 given. After various postponements, IOTA names March 2021 as the target in a blog post. Phase 1 of Chrysalis had already gone live in late summer 2020, but Chrysalis Phase 2 as the decisive part took longer than expected and announced. One downer: The "colored coins" at IOTA, which are supposed to bring completely new possibilities in terms of tokenization, will only be integrated in a later update.
Colored Coins at IOTA – What is that?
In the booming DeFi sector, the crypto industry often experiences the principle of tokenization as an innovative business basis. Put simply, it involves mirroring certain third-party assets in a token, which in turn can be organized and traded in a blockchain-based ecosystem, including with the help of smart contracts. IOTA cites three typical areas of use for its "colored coins," which are treated technologically like original IOTA coins but symbolize individual meaning through their color:
DeFi and related fields: There, "colored coins" can be secured to Bitcoin, Ethereum (ETH) or Cardanao (ADA), for example, but traded on Tanglenet without fees.
Non-fungible tokens (NFT): These are "colored coins" that have the task of, for example, authorizing a digital work of art or organizing limited editions of equipment in games. NFTs are becoming more and more popular in the crypto scene, according to IOTA, but the fee-free transfer is only becoming possible in Tanglenet.
"colored coins" in the Internet of Things (IoT) as a footprint of essential data and information.
A more detailed definition and protocol for "colored coins" in IOTA was published in parallel with the blog post on Github here. They can be tried out in a testnet for Coordicide, the future IOTA 2.0, which is on the to-do list after Chrysalis is finished.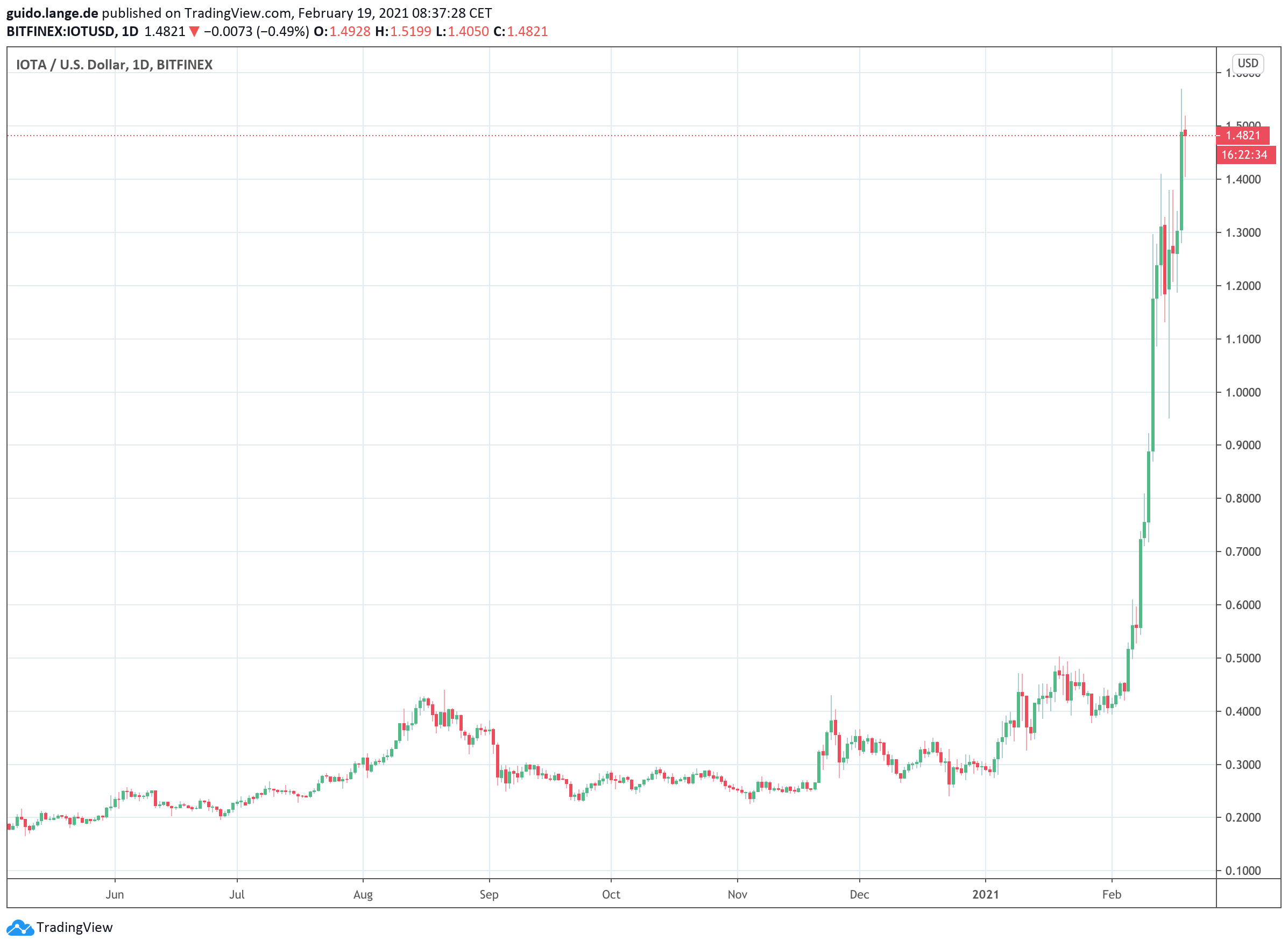 Conclusion: IOTA is making progress
After internal squabbles and the sacking of IOTA founder David Sønstebø, more and more transparent communication had been promised. At least in the matter of Chrysalis, the IOTA Foundation now keeps the community up to date and the community is apparently willing to accept another month of waiting. Because the price of IOTA is currently climbing towards 1.50 US dollars and thus into regions that have not applied since June 2018.
---
Best place to buy Bitcoin and IOTA: