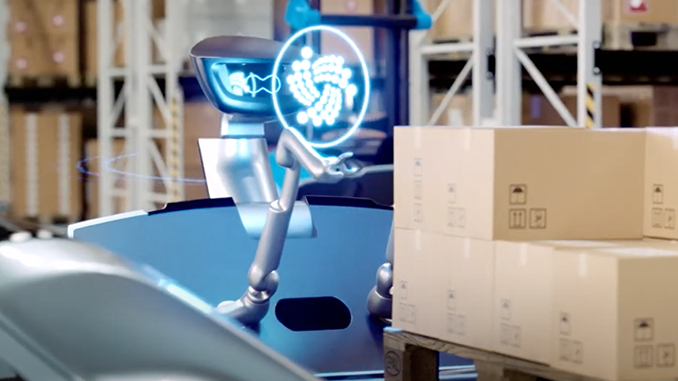 EDAG had already presented its concept of a fully autonomous vehicle at the IAA 2019. The project, christened CityBot, is now being driven forward for use in logistics and is expected to be ready for practical application in 2025. IOTA serves as a data center and could also be integrated as a payment solution.
IOTA is once again proving its strengths in the logistics sector: the internationally active group EDAG is integrating IOTA in the development of its CityBot. This idea of a fully autonomous vehicle was first presented at the International Motor Show (IAA) 2019 and is now being prepared for market launch. From 2025, the CityBot is to take over fully automated tasks in warehouses, which currently still have to be carried out manually, EDAG advertises on Twitter. To make this work, IOTA will manage data in the background and could also handle payment processes.
In #HighlyAutomated areas such as #Warehouses and #DistributionCentres, it is realistic to suppose that the #EDAGCityBot will be able to ensure barrier-free material flows from 2025 onwards.
Learn more: https://t.co/DR1z0lqV4V
Watch full video on YouTube: https://t.co/xrPP8cHYkN pic.twitter.com/UjgSDGE234

— EDAG Group (@EDAGGroup) September 4, 2020
Background on CityBot and IOTA
EDAG has now put the focus for the CityBot on logistics. As a kind of autonomous forklift truck, the CityBot is to whizz through the warehouses, picking goods from the shelves and placing them in trucks. Conversely, the CityBot can also unload trucks and sort the goods in the warehouse. The important thing here is that each individual package carries a sticker with machine-readable information about its contents. The CityBot scans this information and automatically transfers it to IOTA's Tanglenet. There, it is recorded in a tamper-proof manner where each package is located and when it was delivered or received. The CityBot not only feeds this database, but can also retrieve information for its work.
EDAG approaches the CityBot as an electric vehicle and thus an environmentally friendly solution. Potential customers should benefit from saving on labor and avoiding human error, for example by damaging goods. If the CityBot has nothing else to do than a warehouse stacker at the moment, it should also be able to do its rounds as a cleaning robot, for example, thanks to additional modules. EDAG also mentions a digital wallet, which is to be available at the CityBot, and probably means IOTA.
Conclusion: IOTA and EDAG – staying power could pay off
EDAG has apparently decided to implement the CityBot idea in series production and is already aggressively promoting the vehicle. IOTA as a partner is thus likely to have a platform for use in innovative industrial solutions. Here it seems to be worthwhile for IOTA to contribute its expertise to a project from the very beginning and to stay on the ball for years to come. One open question remains, however: Will IOTA also succeed in shining as a digital currency with the CityBot or is it "only" the network that scores.
---
Best place to buy Bitcoin and IOTA: