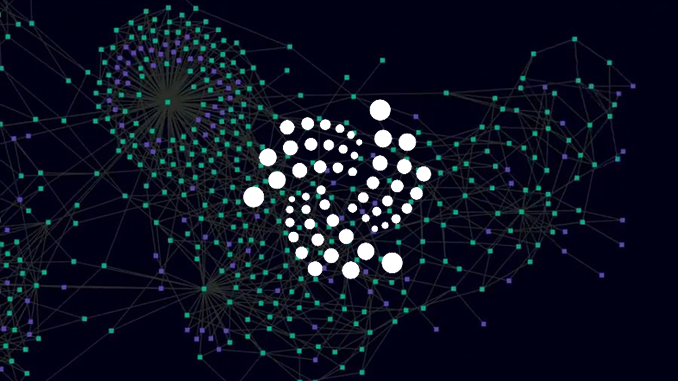 IOTA always emphasizes its principle of fee-free transactions as a positive feature. Now Charles Hoskinson, founder of Cardano (ADA), is questioning this representation and thus instigating a discussion.
Transaction fees, for example, on Ethereum (ETH), impede the use of the ecosystem for smaller actions by orders of magnitude of $20 and more. Even with Bitcoin, sometimes US$10 per transfer has to be factored in as fees. IOTA has always stood out from such situations, because transactions are free of charge in Tanglenet and this is also clearly emphasized as a plus point in the external presentation. Thus, a short video clip in which Charles Hoskinson thinks IOTA would go circulating with a false claim is surprising. Hoskinson is a heavyweight in the crypto industry as co-founder of Ethereum (ETH) and founder of Cardano (ADA), and his portrayal of IOTA triggers a correspondingly large number of reactions:
It is impossible to be Feeless. An action like a transaction bears a cost. It has to be transmitted, processed, and stored. Someone must pay those costs. Saying no fee to the producer means you are subsidizing it elsewhere either through inflation or another party

— Charles Hoskinson (@IOHK_Charles) March 19, 2021
So what Hoskinson says about IOTA is that with IOTA transactions naturally incur costs due to power and hardware for nodes, servers and more. With IOTA, he says, one has to wonder if these will be absorbed through subsidies or inflation. Now, the IOTA community is known to be argumentative, and so Hoskinson's remarks on Reddit and Twitter are making wide circles.
For example, Hans Moog comments on behalf of the IOTA Foundation: Hoskinson has confused "free of charge" (feeless) with "free use". IOTA is so attractive, he says, that Node operators do not charge for their service. IOTA co-founder David Sønstebø, who contributes on Twitter, takes the same line: free of charge does not mean that IOTA works without incentives.
On Reddit, Hoskinson's comments are even suspected to be a move to damage IOTA as a competitor to Cardano. IOTA and Cardano are connected through cooperation in the blockchain association INATBA and there are rumors that Cardano's blockchain will be compatible with IOTA's Tanglenet.
The fact remains: In the current Tanglenet, transactions do not cost any extra. This will change with IOTA 2.0 when Mana is introduced to enable transactions. However, whether Mana will develop monetary value with IOTA remains to be seen in practice.
Bottom line: IOTA experiences surprising criticism from Cardano founder.
Apparently, Hoskinson has hit a sore spot with IOTA, as demonstrated by the prominent reactions. Actually, Twitter user ~C4Chaos already summed up the matter aptly when he posted Hoskinson's clip online: For the normal user – and thus also you as an investor – IOTA is fee-free in its current construction.
---
Best place to buy Bitcoin and IOTA: