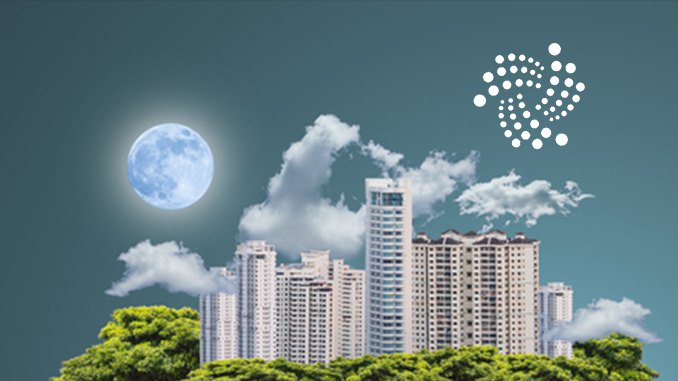 At IOTA, participation in the large-scale EU program CityxChange is considered a showcase project, and the company has already been awarded the title "Key Innovator". Now the EU information service CORDIS is also summarizing the first results of CityxChange in relation to IOTA in a very positive way.
According to the EU, the smart city of the future should be powered 100 percent by renewable energy, thus helping to combat climate change. To make this vision a reality, Brussels has launched the CityxChange program, in which IOTA plays a key role and is already classified as a "Key Innovator". Now the IOTA Foundation can look forward to further praise, as an EU report speaks of "big steps" forward in CityxChange, putting IOTA at the center of attention.
Background on CityxChange and IOTA
IOTA has been involved in CityxChange since 2018. In Trondheim in Norway, first practical results are promising. CORDIS, the EU's information service for professionals, is now reaffirming IOTA's key role in the energy management of smart cities. To this end, IOTA provides local energy exchanges that balance energy demand and production in real time. IOTA-compatible metering devices are used right down to private households. At the same time, solar plants on the roofs of houses, hydroelectric power plants and wind turbines feed their status into Tanglenet. Fully automated and without middlemen, the IOTA energy exchange can then increase efficiency by, for example, charging electric cars only at night when demand for electricity is lower, or providing incentives to keep washing machines running during the night via the electricity price.
Cordis highlights another IOTA contribution to CityxChange. Together with FourC, a cloud service for the Internet of Things (IoT), IOTA is developing a concept for e-mobility. This will enable residents of a smart city to organize their mobility via a central contact point where they pay with MIOTA. This transport exchange in turn will provide information on various means of transport and offer an optimal solution for each individual trip. CityxChange is initially funded until October 2023 and, in addition to Trondheim, will initially present practical solutions in Limerick, Ireland. These will then be copied in five other cities, from Romania to Estonia.
Conclusion: IOTA creates the basis for Smart Cities and integrates MIOTA
Up to now, IOTA was only in demand from the technological side in connection with CityxChange. Now, for the first time, the use of MIOTA, IOTA's own crypto currency, is coming into play to conveniently organize the city of the future. For IOTA, CityxChange becomes a welcome stage to prove its practical suitability. In addition, the IOTA Foundation is also likely to receive financial support for its development work from EU funds. This project thus appears to create a win-win situation for all parties involved.
---
Best place to buy Bitcoin and IOTA: