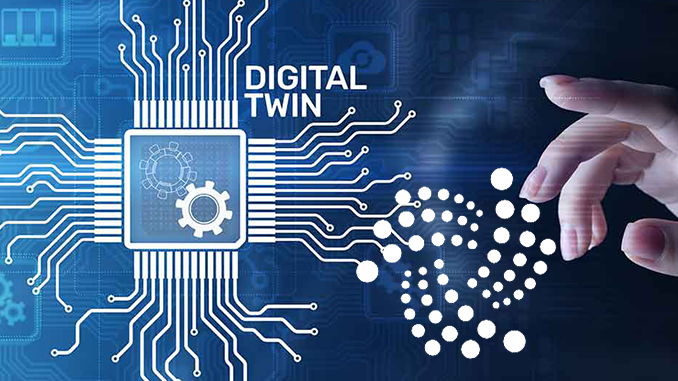 In the USA, companies like Microsoft and Dell have joined a Digital Twin Consortium. This non-profit organization wants to exchange know-how and solutions to future issues. The IOTA Foundation has also been involved right from the start.
The IOTA Foundation can be pleased to be on board for the launch of the top-class Digital Twin Consortium in the USA. Led by Microsoft, Dell, Ansys and Lendlease, the organization aims to bring innovators together. A press release states that the organization will work on standards that address future challenges in key industries. To this end, permanent committees will initially be formed in the areas of infrastructure, production, natural resources and aerospace and defence. IOTA announced its participation in the Digital Twin Consortium on Twitter, but does not give any details.
We look forward to collaborating closely with @ObjectMgmtGroup & other leading companies in the Digital Twin Consortium to accelerate the use of #digitaltwin technology across different industries. https://t.co/wKRrHMvCM1#IOTA

— IOTA (@iotatoken) May 19, 2020
Background on Digital Twin Consortium and IOTA
By a digital twin, experts understand the principle of digitally mirroring products or services from the real world. In application, the spectrum of simulations ranges from the linking of the real and digital worlds to 1:1 copies. For example, repair cycles of airplanes or power plants can be predicted or workflows in factories can be optimized. The digital twin provides predictions and answers faster than testing in practice, thus potentially increasing added value.
IOTA, with its focus on the Internet of Things (IoT), therefore fits perfectly with the Digital Twin Consortium's goal. The IOTA Foundation can learn first-hand from industry leaders about practical problems and offer its existing solutions directly. IOTA is already proud of its cooperation partners from industry such as Bosch, Volkswagen and most recently the cable manufacturer NKT. At the Digital Twin Consortium, IOTA will meet, among others, representatives of the US Air Force and Geminus, a pioneer in artificial intelligence for production chains.
Conclusion: IOTA with step into the USA
Whether and how the Digital Twin Consortium will develop into a truly productive organization remains open for the time being. However, the support of well-known companies gives reason to hope that this non-profit initiative will not turn into a breakfast meeting. In the automotive industry, for example, MOBI has already achieved some success as an umbrella organization for block chain solutions. Now important for IOTA: With the Digital Twin Consortium we are closer to US companies. Up to now, IOTA's industrial partners were mainly based in Europe and Asia.
For the crypto currency IOTA, the foundation's membership in the Digital Twin Consortium is initially rather insignificant. Here, investors are still wondering whether the banging and poking in and around the management level of the IOTA Foundation will eventually come to an end. There, criticism from insiders has recently raised considerable doubts as to whether IOTA is concentrating personnel and financial capacities on urgently needed further development or is in danger of losing itself in trench warfare.
---
Best place to buy IOTA: