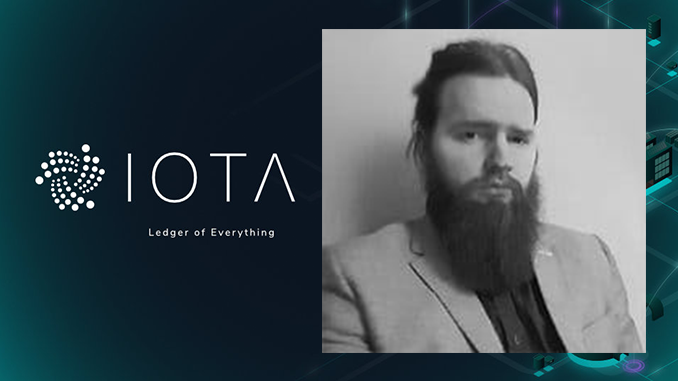 David Sønstebø, one of the founders and now chairman of the foundation at IOTA, is once again under criticism for his handling of funds. Apparently he has secured access to considerably more IOTA than previously known. This can be seen from leaked chat transcripts.
The next round in the seemingly never-ending story about what goes on behind the scenes at IOTA: The self-declared anonymous scout "dog" has published screenshots of online chats to prove that IOTA boss David Sønstebø owns at least 81 Ti IOTA. In an interview with the Norwegian newspaper Dagens Næringsliv in August 2019, Sønstebø stated that he owned only 0.8 percent of all IOTA in circulation. "Hund" now calculates at Reddit that David Sønstebø actually controls almost 5 percent of all IOTA. Another juicy point: Internally, Sønstebø has apparently built up pressure to prevent co-founder Sergey Ivancheglo (CFB) from publishing bad news about IOTA. First, David Sønstebø wanted to wait for IOTA to quote a rate of 0.60 US dollars and then make his IOTA money. Currently IOTA is quoted at just over 0.26 US dollars.
David Sønstebø and IOTA – a complicated relationship
According to the "Dog", David Sønstebø's IOTA property is made up of private shares in the project and IOTA, which was not requested by its owners in the early days of IOTA. These "unclaimed IOTA" have already prompted early investors to request an audit from IOTA. The general public had only learned of their existence when CFB wanted funds from Sønstebø. "Hund" also uses chat transcripts to trace how Ralf Rottmann left the board of directors of the IOTA Foundation almost in a hurry when conflicts of interest became clear to him that could conflict with the status of a non-profit organisation. The official announcement about Rottmann's withdrawal in April 2019 still mentioned private reasons and Rottmann's own projects as the reason for the surprising withdrawal.
Sønstebø has not yet – as far as we can observe – commented on the new leak in his conversations. "Dog" claims to have received the compromising material from CFB. In addition to the millions of dollars that are in the room and whose rightful possession seems debatable, it is once again clear that Sønstebø has a tone of communication that oscillates between blackmail and tearfulness. For once he dreams his way back to Jinn, the hardware-focused predecessor company of IOTA. Sometimes Sønstebø throws everything into the balance to block information that could negatively influence IOTA's course. He is always worried about losing the absolute leadership at IOTA through the construct of the foundation. This Sønstebø must be a difficult nut to crack in the collegial relationship, one thinks when studying the short messages that are usually sent late in the evening.
Conclusion: Knowledge of "dog" divides the IOTA community
"Dog" is not an easy source, he has proclaimed the fall of Sønstebø as his goal from the beginning of his activities. Whenever "Hund" publishes new details about the people involved in IOTA, he gets a lot of headwind in the social networks and only rarely applause. His critics accuse him of campaigning, but some people also have their suspicions: Sønstebø holds on to power in the IOTA Foundation and when it comes to money, he also secures a lion's share with questionable arguments. From the sidelines it is easy to understand the sceptics who want IOTA to come to an end and finally expect a transparent report on the distribution of substantial sums of money to IOTA. IOTA's exchange rate has been stagnating below USD 0.30 for more than a year now, and a cash out from Sønstebø could – if the figures being circulated are correct – cause a price collapse.
---
Best place to buy Bitcoin: