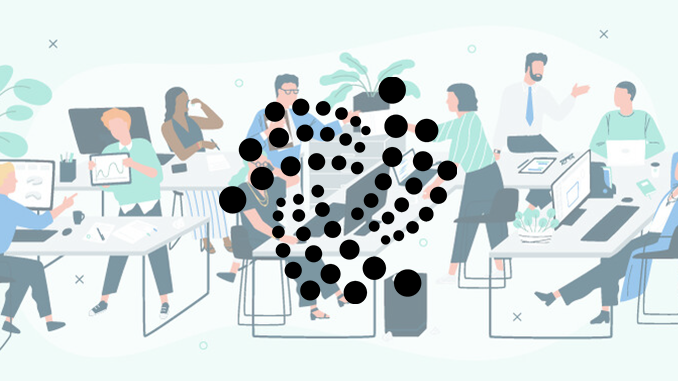 Internal strife seems to continue at the IOTA Foundation. Many employees are leaving the foundation and IOTA co-founder Serguei Popov has resigned from his position as head of research.
Externally, the IOTA Foundation spreads unflagging optimism through its new CEO Dominik Schiener. But internally, the old trench warfare is apparently still not over, culminating in IOTA co-founder David Sønstebø being fired from his then position as Director of the Board in December 2020. Hund, an IOTA expert who remains anonymous, does the math on Twitter: Since January 2020, a good quarter of employees have turned their backs on the foundation. One personnel matter in particular stands out in this context: IOTA co-founder Serguei Popov is also no longer involved in the day-to-day business of the foundation, where he led the development as Director of Research until February.
Hund has come under fire from large segments of the IOTA community for repeatedly pointing the finger at questionable practices at the IOTA Foundation. But Hund has proven reliable in his analyses, which are based on leaks and meticulously gathered materials. His list of departed employees at the IOTA Foundation shows: In the business and software development departments, the personnel bloodletting is particularly evident. Hund suspects directional strife and uncertainty about the financial stability of the IOTA Foundation are behind the alarming number of departing employees.
What's going on at the IOTA Foundation?
The IOTA Foundation generally does not comment on Hund revelations. For example, it continues to say that the IOSA Foundation's financial reserves are running low at current rates, guaranteeing continued existence for just shy of three years. Also the failure of Tangle EE remains uncommented. This working group was supposed to become the centerpiece in the commercialization of IOTA, but it has not found a lasting appeal in the industry.
Moreover, the sacking of Sønstebø continues to have consequences, evident in bitter disputes over the handling of early investor funds. Popov, in turn, remains silent on the current situation and remains on the board (for now), where Schiener holds an unusual position of power according to the foundation's charter. Unlike the other IOTA co-founders, Schiener is granted veto rights and also all important personnel decisions.
Conclusion: Criticism is always followed by silence at the IOTA Foundation
Many supporters of IOTA are not bothered by Schiener's abundance of power and the many details that severely damage trust in the foundation. Investors, however, should still ask themselves: does it make sense to invest in a project that has a non-profit foundation as its basis that is stingy with transparency? Hund works pointedly; a look at his Twitter channel reveals dozens of inconsistencies at the IOTA Foundation and its leadership. Schiener, however, remains ironically silent on all the accusations backed up with evidence. Meanwhile, IOTA's price curve is pointing down again after interim highs and IOTA has once again fallen out of the TOP 30 most capitalized cryptocurrencies.
---
Best place to buy Bitcoin and IOTA: