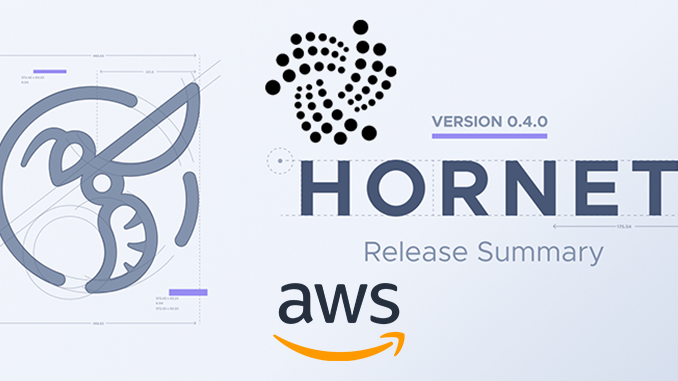 With IOTA it becomes easier to operate a network point (node) privately. The recommended software Hornet can now be rented on Amazon's cloud service including server. Prices start at 0.046 US dollars per hour.
Even though IOTA's Tanglenet by the central coordinator is not a real block chain so far, nodes take over important tasks there. The nodes at IOTA are responsible for the initial validation of transactions and from these points it is possible to feed transactions and other commands into the network. In early June, IOTA released Hornet, a new and resource-saving software for operating nodes. Now IOTA reports via Twitter that Hornet has been made available at Amazon Network Services (AWS). This makes it easier than ever to join the tangle of IOTA.
Background to IOTA Hornet at Amazon
AWS is the division of Amazon where cloud computing is commercially distributed. Customers rent server and computing capacity that they can access remotely. If desired, AWS can also provide pre-installed software. IOTA is now taking advantage of this principle with Hornet via AWS. In its offer IOTA mentions several advantages:
Users no longer have to trust foreign nodes.
Via the node via Hornet, monetary transactions can be initiated and received in IOTA.
Node operators help IOTA to become more decentralized by having more nodes.
The price table shows 0.046 US dollars per hour as an initial price for interested parties. Those who want to activate Hornet for IOTA at AWS for longer periods of time and are willing to pay in advance can save money by using the "Reserved Instances" service. The monthly costs for a continuously active node at IOTA with Hornet are thus around 30 US dollars. According to the instructions, the end user can put the system into operation in a few minutes.
Conclusion: IOTA via AWS – a smart move?
IOTA and Amazon in one breath sounds good and probably it is. Even if investors usually don't deal with nodes, it is still a wise idea to at least once deal with the technological background of a crypto currency. This is now made very easy with the IOTA plus Amazon solution. However, the new offer has no visible influence on the price of IOTA, which remains around 0.24 US dollars.
---
Best place to buy Bitcoin and IOTA: