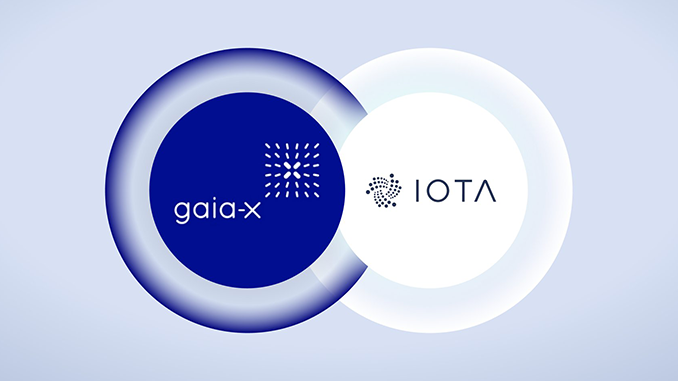 IOTA will participate in a project on the construction industry under the auspices of GAIA-X. The GAIA-X consortium aims to develop IT solutions that guarantee a European data infrastructure.
The IOTA Foundation proudly announces that it has been successful with a project proposal to the GAIA-X consortium. GAIA-X is an initiative of European companies to create joint solutions for challenges in areas such as cloud computing and data infrastructure. In this way, GAIA-X aims to proactively develop European alternatives to the market-dominating providers from the USA. GAIA-X was founded in the summer of 2020 and is now launching its first projects, also supported by public funding. IOTA is involved in the iECO (intelligent Empowerment of Construction Industry) project, according to a statement from the German Federal Network Agency.
According to its self-description, iECO wants to raise the construction industry to a new level. The core of this is to create digital twins for buildings, whose information is then stored and updated in data silos. Here, IOTA with its Tanglenet is likely to form the technological basis. Construction companies, owners, suppliers such as energy companies, or even service providers for maintenance can then access the information they need to make their work more efficient. As with all GAIA-X projects, solutions are to emerge from pilot projects that will then be available throughout Europe and can be networked with each other. In addition to IOTA, eight other partners are involved in iECO, including the Fraunhofer-Gesellschaft and Implenia Hochbau GmbH. No details have yet been provided about project funding.
It is true that IOTA's contribution to a small GAIA-X project seems modest at first glance; 15 other projects were presented at the same time as iECO. But GAIA-X, with founding members such as BMW, Bosch, SAP and Siemens, is not an abstract entity, but a cross-industry consortium with a clear mission. Topics such as industrial espionage and the avoidance of dependencies are consensual in their assessment, and European solutions are urgently needed here. The Berlin-based IOTA Foundation will have the opportunity at GAIA-X to present its technology to industries other than construction.
Conclusion: Active IOTA Foundation secures further project
The internal development work at the IOTA Foundation is by no means running smoothly, especially the still missing link between IOTA 1.5 and Ledger hardware wallets is currently upsetting investors. But when it comes to bringing IOTA into international projects and establishing and maintaining contacts with industry and academia, the foundation is very successful. iECO with IOTA at GAIA-X is another such example, where the potential of a pilot project could later actually give rise to industry standards.
---
Best place to buy Bitcoin and IOTA: