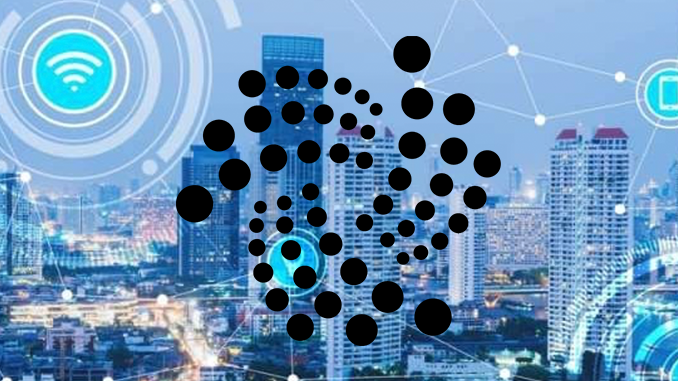 IOTA can be pleased about praise from the EU. IOTA was officially singled out as a key innovator for its involvement in the CityxChange urban development programme. IOTA is implementing local energy exchanges there, which are intended to help cities to organise themselves more energy-efficiently.
IOTA has received recognition from the EU for its innovative achievements. IOTA is listed as a "Key Innovator" in the CityxChange programme, according to a Twitter message. CityxChange is part of the EU's large-scale Horizon 2020 initiative to stimulate innovation across Europe. A total of 80 billion euros has been set aside for this purpose. In CityxChange, IOTA has contributed to the development of local energy exchanges that make a sustainable contribution to optimizing the use of resources.
Background on IOTA and the EU CityxChange programme
IOTA has been involved in CityxChange since July 2018 and has worked on the concept. The aim is to make districts and, in the medium term, entire cities energy-neutral, i.e. to generate energy from water, wind and the sun on site wherever possible, while at the same time controlling energy consumption in a smart way. In practice, IOTA is setting up a digital marketplace that brings producers and consumers together. The aim is to help them to resell surplus energy simply and automatically or to purchase energy when it is available at a low price due to oversupply, for example during night hours. One of the cities taking part in CityxChange is Trondheim, where IOTA worked on a "powerhouse" which is considered a reference and also includes the aspect of mobility with e-vehicles.
From an EU perspective, the IOTA platform for energy trading is now ready for large-scale commercial use and IOTA has therefore earned the title of "Key Innovator". IOTA has also already introduced marketplaces in areas such as telecommunications and industrial goods and services, which in principle function similarly to CityxChange. The aim is always to identify and offer overcapacity with the help of largely automatically collected data. In the background, IOTA's Tanglenet ensures that deals are concluded and documented in a tamper-proof manner.
Conclusion: IOTA gains a foothold in the future market of Smart Cities
The cities of the future offer huge potential for IOTA, because networking in the Internet of Things (IoT) will not only optimize energy flows, but also traffic and other areas. CityxChange is to be rolled out throughout Europe by 2050. The downside for IOTA: So far, there is no mention of using IOTA as a means of payment, but the contribution is limited to technology from IOTA and cooperation partners.
---
Best place to buy Bitcoin and IOTA: