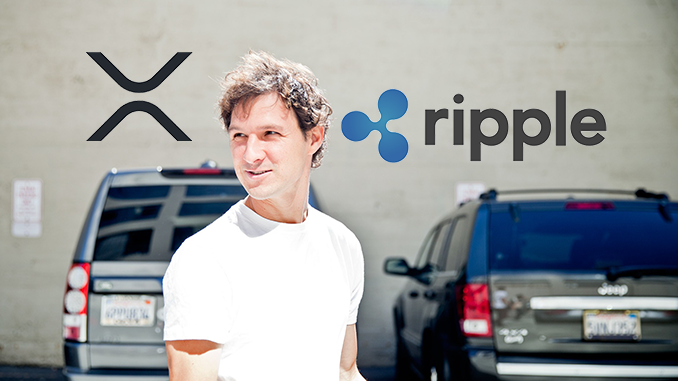 At Ripple, co-founder Jed McCaleb has been critical of XRP sales for some time. Now it turns out that McCaleb brings about 1.74 million XRPs to the market every day and thus generates a high double-digit million income for the year.
Ripple (XRP) must repeatedly deal with news suggesting that the now retired co-founder Jed McCaleb could influence the price by selling XRP on a large scale. Now the analysts of Whale Alert have updated and written their report: For 2020, McCaleb has sold 1.74 million XRPs on average daily until August 2, and has made about $75 million. Compared to 2019, Whale Alert says, McCaleb has almost tripled its XRP sales. Each McCaleb, who is now co-founder of Stellar (XLM) as a member of the management team, has repeatedly stated that he does not want to harm Ripple and therefore makes his XRP in responsible doses.
Background on XRP, Ripple and Jed McCaleb
Jed McCaleb has already left Ripple in 2013 and it has been agreed to maintain silence about contracts negotiated in the process. However, data analysis has largely proven that McCaleb had control over at least 8 billion XRP, of which about 4 billion are still held in his wallets and escrow accounts. It is also known that a contractual clause is to take effect that caps McCaleb's daily sales at 1.5 percent of the total market for XRP. McCaleb does not violate this with 1.74 million XRP sold daily, on the contrary: On most trading days, his XRP even make up less than 1 percent of the total market. McCaleb does not seem to base his strategy on daily prices either, but on the volume allowed to him.
Nevertheless, it remains remarkable: At the current pace, it will still take about ten years until McCaleb has sold all his XRP. Whale Alert also points out that Arthur Britto, also one of the founders of Ripple, is still entitled to billions of XRP. Information on whether the publicity-shy Arthur Britto already offers his XRP or still has to wait for contractual deadlines is not available.
Conclusion: Rumour mill to XRP price and McCaleb exaggerates
Admittedly, the sums mentioned in connection with XRP and Jed McCaleb are gigantic for most private investors. But it should also be noted that there is no evidence that McCaleb consciously and actively participates in the pricing of XRP, his daily packages are too small for that. Those who are annoyed about the long-term price curve of XRP, which is meagre, have other reasons to be angry. These include considerable process risks in the USA, Ripple's entry into MoneyGram, which is viewed with scepticism, and probably the biggest shortcoming: The targeted users of XRP from the classic financial world still predominantly do without Ripple's crypto currency and "only" use Ripple's block-chain-like network to make their processes more efficient internationally.
---
Best place to buy Bitcoin and XRP: