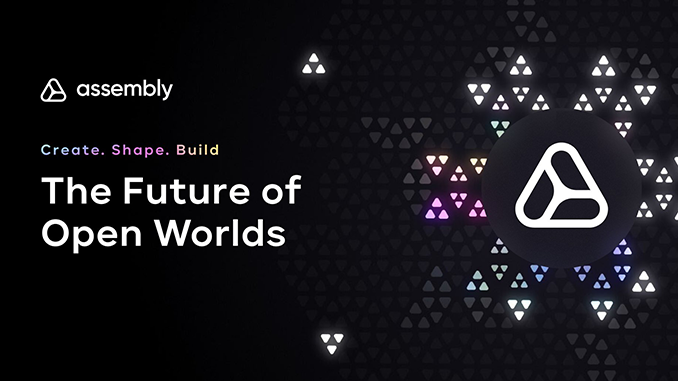 Assembly (ASMB) will soon be launching a second project planning staking under IOTA. At the end of November, Shimmer (SMR) had announced a similar project under IOTA. Still waiting for the launch.
On the way to a decentralized IOTA 2.0 Assembly (ASMB) already wants to offer IOTA Staking. Within the next few weeks, IOTA Staking will begin for Assembly, the announcement says. Two weeks ago, Shimmer (SMR) had gone public with similar plans. So it seems to be only a matter of time from when on there will be bonuses for deposited IOTA through Staking. ASMB are then expected to gain importance and value with the launch of a decentralized mainnet in 2022.
To secure ASMB, IOTA must be registered for staking in the Firefly Wallet. The same procedure is foreseen for Shimmer. For SMR, actual use is also not envisioned until a decentralized IOTA mainnet. While Shimmer is directly under the umbrella of the IOTA Foundation, a company called Smart Contracts Technologies AG and IOTA boss Dominik Schiener are listed in the imprint of Assembly. Assembly confidently states that its goal is to convince the entire global population of 8 billion people of the benefits of decentralized networks.
The project descriptions of both Shimmer and Assembly focus on the freedom from fees and high scalability of the IOTA ecosystem, as well as the possibility to develop smart contracts under different programming languages. Fields of application mentioned include DeFi, DApps and NFTs. You can find out when IOTA staking will actually start via the Twitter accounts of Assembly here and Shimmer here. According to the IOTA Foundation, it will be possible to run Staking for ASMB and SMR in parallel.
Conclusion: IOTA Staking as a harbinger of IOTA 2.0
Shimmer currently counts a good 15,000 followers on Twitter and Assembly comes in at just over 5,000. Interest in the projects has thus been kept within narrow limits so far and direct influences on the price curve of IOTA cannot be identified either. This is logical because it remains open for the time being whether ASMB and SMR will develop monetary value in the future and whether actual use cases will arise from major announcements. This can only be evaluated when IOTA 2.0 becomes a reality and applications can be implemented with it for which a decentralized network is a prerequisite. Until then, however, IOTA Staking seems to be a low-risk affair and a foretaste of what could be possible under IOTA after Coordicide in 2022.
---
Best place to buy Bitcoin and IOTA: