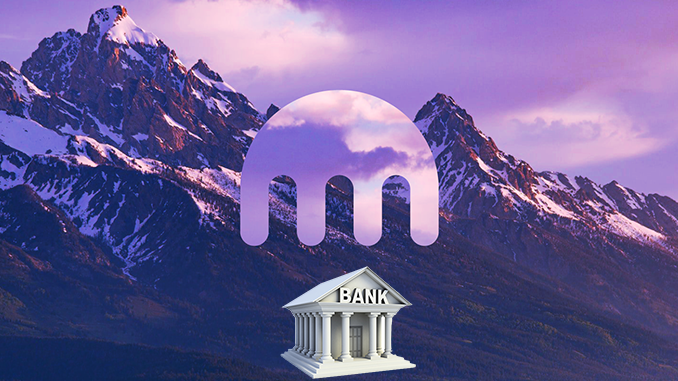 US crypto exchange Kraken has received a banking license and plans to use it to open a financial institution in the coming quarter. The focus of Kraken Bank is to be on crypto and related money transactions.
Kraken is one of the oldest and most popular trading platforms for Bitcoin and Co. worldwide. Already in 2011, Kraken entered the market with cryptocurrencies and now wants to take the next step. With a Kraken Bank, they want to comprehensively support customers in their financial transactions from the 3rd quarter of 2021. According to self-disclosure, Kraken has obtained the required banking license in the US state of Wyoming in the form of a license as a Special Purpose Depository Institution (SPDI). This makes Kraken Bank the pioneer and first of its kind, it says.
As an SPDI, Kraken Bank will be controlled by Wyoming banking regulators, but will be allowed to offer its services throughout the United States. However, there will be no government-guaranteed deposit insurance. Kraken writes that it wants to accept existing customers from its own crypto exchange first and then new customers later. Physical branches are not planned, support is to be organized online and available around the clock. The concept of Kraken Bank is described as digital-first, which, in addition to cryptocurrencies, should also include private pension insurance and other typical services – only preferably on the basis of digital assets.
Kraken Bank as a pioneer
An SPDI must keep its customers' deposits in full. So here Kraken offers the possibility to deposit Bitcoin and presumably leading Altcoins in addition to private reserves in US dollars. This builds a legal bridge to classic banking services. Other crypto exchanges like Coinbase and Binance issue credit cards, but hold back from other banking services. Conversely, traditional retail banks are still unprepared to also operate extensively in the cryptocurrency space.
Observers believe that Kraken Bank could also be part of preparations for an IPO. Coinbase had debuted on the stock market in April. With its own bank, Kraken is also likely to want to strengthen its increasingly important business with institutional Bitcoin customers.
Conclusion: Kraken Bank – the USA is leading the way
According to the information available so far, Kraken Bank will indeed have unique selling points. Only time will tell whether Kraken customers or potential new customers will accept the offer to conduct all their monetary transactions through one point of contact. In general, however, the regulatory authorities, the traditional financial world and the crypto industry are moving closer together in the USA. This not only helps customers, but also to reduce mistrust of cryptocurrencies as an alleged instrument of criminal activity. Such innovative strength as Kraken Bank proves that the crypto industry has come of age and should serve as a model for market participants in Germany and the EU.
---