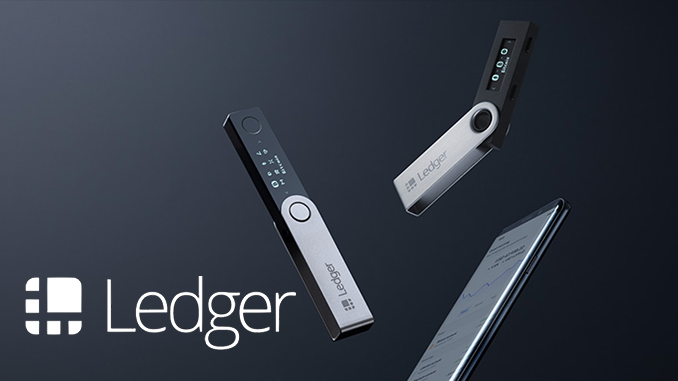 The hardware wallet manufacturer Ledger warns of fraud attempts via phishing. There are deceptively real-looking e-mails circulating, which ask registered users of Ledger to install an update of the software.
With hardware wallets, investors want to protect their credit balances in Bitcoin and Co. in the best possible way. When used carefully, Hardware Wallets are actually by far the best method to give attackers no chance. However, Ledger, French world market leader for hardware wallets, currently has a problem. On Twitter, users post an e-mail allegedly originating from Ledger reporting a security problem. Therefore one should download an update of the Ledger software and change access data. Ledger has not yet commented on the incidents in detail, but refers in general to ongoing attempts by criminals to use phishing to crack customer accounts. Under no circumstances should the 24 words of the recovery phrase for a Ledger Nano S or Ledger Nano X be passed on to strangers, suspicious emails should be reported to Ledger support.
Dangerous data gap in Ledger?
In August, Ledger had to admit that customer data such as e-mail addresses had been copied on a large scale by attackers. Now Ledger users are speculating whether the new phishing attacks are due to this data leak. Some also believe that there has been renewed data theft from Ledger.
Even more importantly, those affected emphasize that the attackers were not even aiming for the recovery phase with the now documented method. Instead, by upgrading the software, target addresses for transactions are changed unnoticed and thus prey is made.
Information policy of Ledger disappointing
Anyone who follows questions and discussions about the current situation on Twitter under the official account of Ledger must be surprised. Clear answers to what is happening and how users of Ledger Hardware Wallets should react are still missing. Meanwhile, a company spokesman said that investigations have been initiated. The speaker did not want to comment on whether the new wave of phishing attacks is connected to the data leak in the summer. Let us remind you: Ledger only made this massive data theft public after a delay of several weeks.
Conclusion: Caution advised for Ledger customers
If you are using a Ledger Nano S or Nano X, you should be especially careful at this time if you receive supposed e-mails from Ledger. You should only download Ledger Live, the software for the hardware wallets, directly from the official website here https://www.ledger.com/ledger-live/download/. If your fears come true, there is a new method of theft using phishing that does not light up the recovery phrase. Ledger is hoping that the company will provide quick and transparent information. Ledger's previous reference to standard security measures may not work, and a possible connection to the loss of customer data from the summer does not make the scenario any better. So: Healthy suspicion protects your assets on a Ledger Hardware Wallet best at the moment, as long as no further information is available to analyze the procedure of the phishing attacks in detail.
---
Best place to buy Bitcoin: