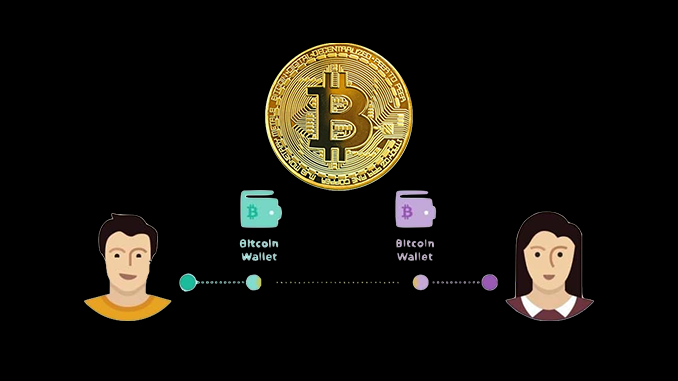 Bitcoin (BTC) has been stuck in a price corridor between $30,000 and $40,000 for 20 days now. Public data shows parallels to the situation in late summer 2018, when a crypto winter ensued.
In mid-April, investors in Bitcoin (BTC) were still in high spirits: at almost US$65,000, Bitcoin marked a new all-time high that remains valid today. Optimists set 100,000 US dollars per BTC as the next short target. But the current reality is sobering: Bitcoin's price curve turned negative and for almost three weeks Bitcoin has been stuck in regions below 40,000 US dollars. Observers note: With only 217,000 daily transaction of BTC on average, it has reached its lowest level since August 31, 2018.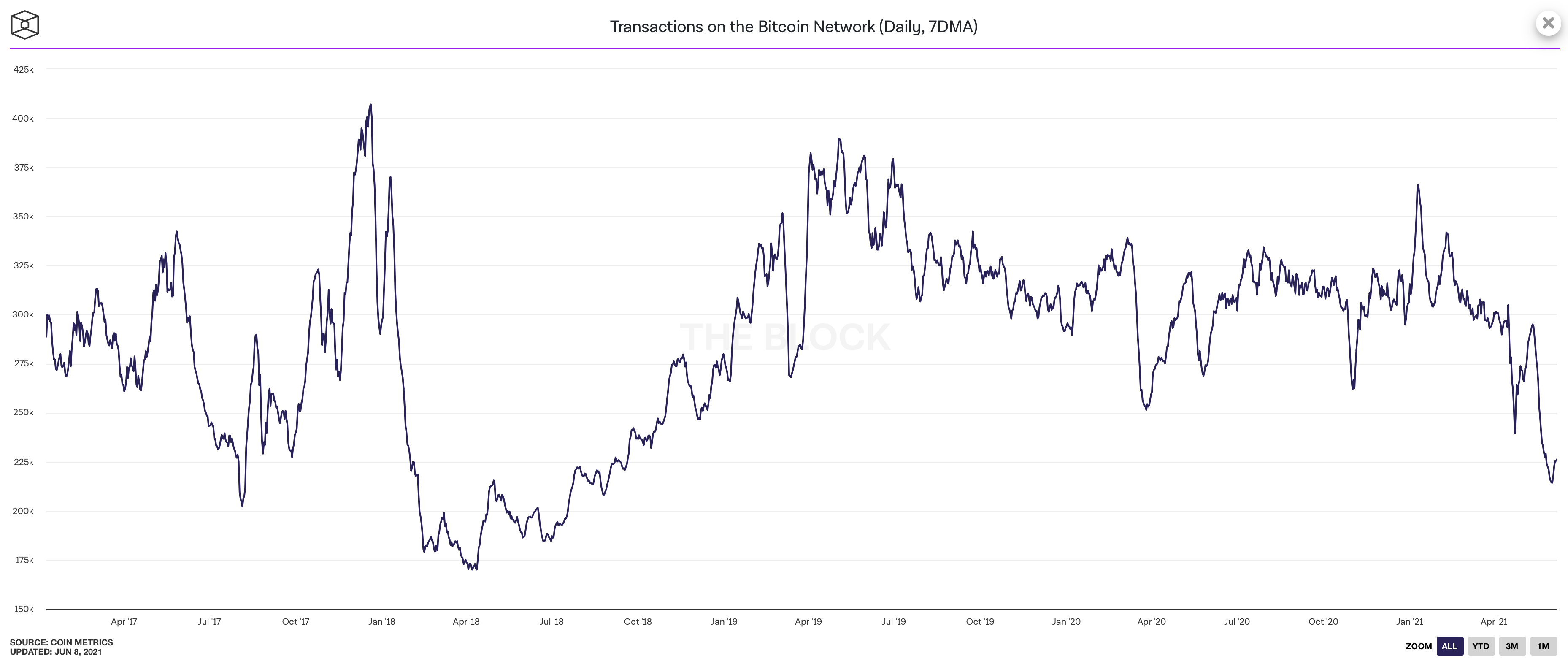 Other technical data from Bitcoin's blockchain also raises concerns: the number of daily active Bitcoin addresses is falling, as is the number of new BTC addresses daily. This is another indication of less trading in Bitcoin. Pessimists feel reminded of 2018, when comparable trends were harbingers of a long crypto winter, in which the price curves of Bitcoin and Co. moved little at a low level.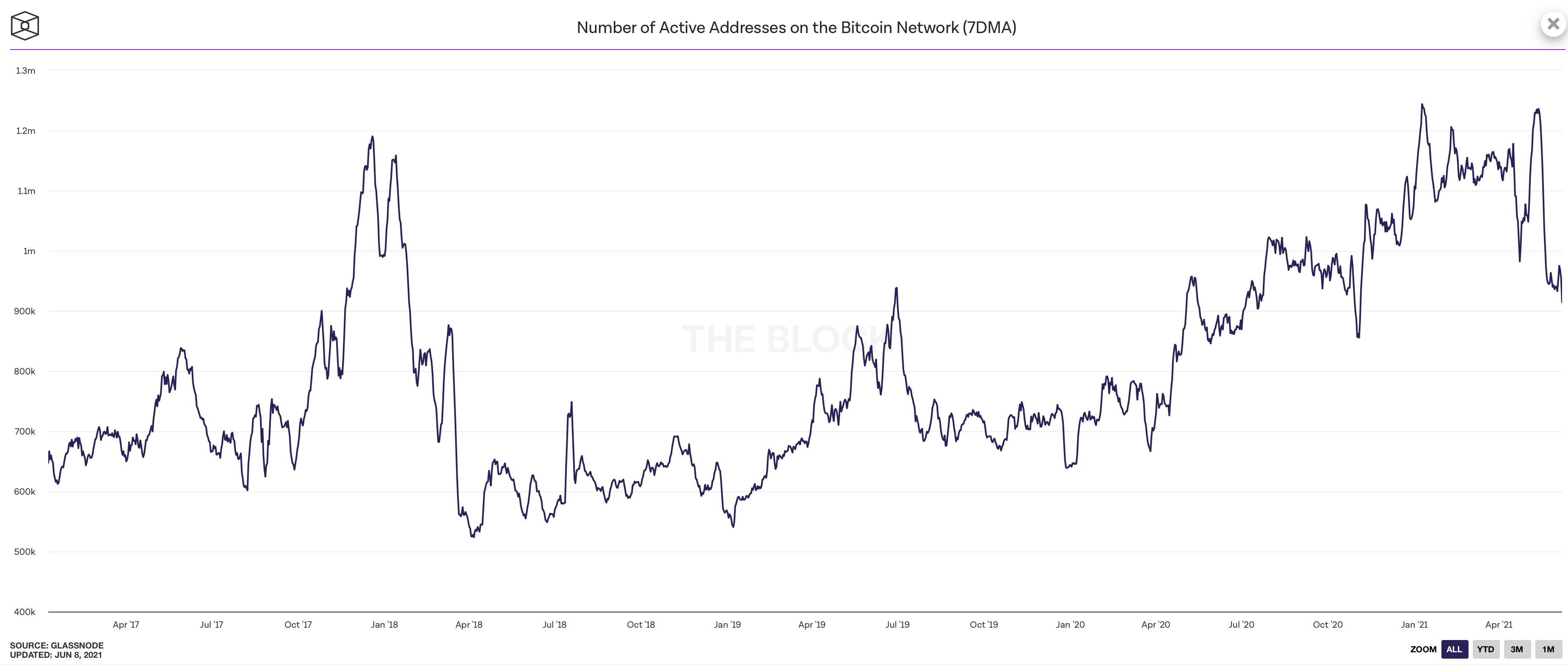 Is Bitcoin's flight to the top already over?
Many experts see Tesla's change of direction in Bitcoin as the trigger for the price losses. Tesla CEO Elon Musk surprisingly announced in mid-May that his company would no longer accept BTC as a means of payment. His argument: bitcoin mining and transactions were far too energy-hungry. This weekend, Musk followed up on Twitter and declared his love for Bitcoin to be extinguished.
https://twitter.com/elonmusk/status/1400620080090730501
News from China also points in the direction of the environmental impact of Bitcoin. Here, the leadership in Beijing apparently wants to take more decisive action against Bitcoin mining than before, because this industry is bad for the climate due to the use of non-renewable energy sources. Although model calculations on the energy consumption of Bitcoin are a complex matter – but at the moment the critics of BTC have occupied a sensitive point.
In this environment, positive news about Bitcoin seems hard to break through. El Salvador is making BTC legal tender, billionaires are discovering Bitcoin as a store of value for themselves, and traditional finance and the crypto industry are moving closer together. Bitcoin cannot benefit from these actually good signs at the moment.
Conclusion: Bitcoin makes crypto markets nervous
So far, the psychologically important $30,000 mark has protected Bitcoin's price on the downside. However, it is impossible to say with certainty whether the sell-off of BTC has actually ended here. In a negative scenario, nervous investors take over the situation and push Bitcoin further into the red. In a positive scenario, on the other hand, we are currently witnessing a price correction, which will be followed by an environment where Bitcoin's pluses and blockchain solutions such as DeFi revive the market. The notorious look into the crypto glass ball – it does not provide a sharp picture these days.
---
Best place to buy Bitcoin: