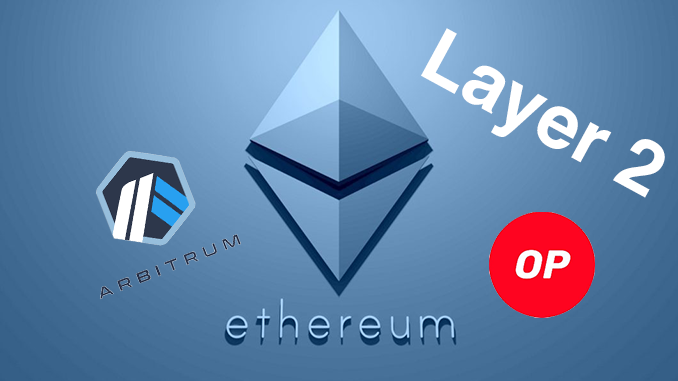 Arbitrum and Optimism (OP) are taking off as Layer 2 on Ethereum (ETH) as scalable solutions. The steady increase in the number of transactions on both protocols shows their success trajectory.
In the Ethereum (ETH) ecosystem, high transaction fees and low transaction throughput are practical problems even after "The Merge". So-called Layer 2 solutions have the concept of building their own networks on top of Ethereum's blockchain. These then validate transactions faster and cheaper before documenting them collectively on ETH as well. Among the Layer 2 projects, Optimism (OP) and Arbitrum are market leaders by far, as important indicators show.
For example, according to blockchain data, both Arbitrum and Optimism set new records in the number of daily transactions in September. Arbitrum managed to process nearly 230,000 transactions in one day, and Optimism saw as many as 257,000. For Optimism, the number of daily transactions shot up when OP, a governance token that serves as a ballot in strategic determinations on future plans, was launched in May. Since then, there has been speculation about whether Arbitrum also wants to strengthen interest and co-determination with its own token. However, there is no official information on the question so far.
Data on how much capital is deposited in the two Layer 2 protocols is also meaningful. The value for TVL (Total Value Locked) is just under 2.4 billion US dollars for Arbitrum and a good 1.4 billion US dollars for Optimism. That gives Arbitrum a good 50 percent market share among Layer 2 solutions for Ethereum and Optimism about 30 percent. The competition from Metis was able to improve its TVL noticeably for a time in the summer with a bonus program, but with currently around 136 million US dollars it is far behind in third place with just under 3 percent market share.
Conclusion: Layer 2 solutions on the rise on Ethereum
Arbitrum gained attention in August by being used as the technological basis for the Community Points reward system on Reddit. Optimism, in turn, offers an investment opportunity through OP, as does METIS. Ethereum's scaling issues are expected to be addressed through updates and sharding in the coming years as it moves toward ETH 2.0, but there is no quick fix in sight. So it makes perfect sense to keep an eye on protocols like Arbitrum and Optimism and possibly consider an investment.
---