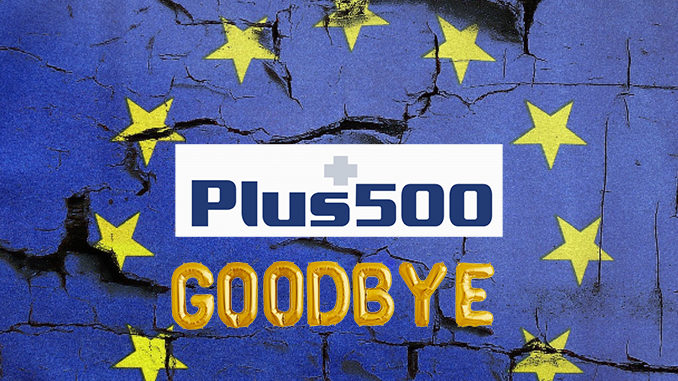 The trading platform Plus500 has to draw consequences from the upcoming Brexit at the turn of the year: Plus500, headquartered in London, will stop trading crypto CFDs for German customers on January 1.
While last attempts are still being made between the EU and the UK to organize the Brexit in a regulated manner, Plus500 sees what is happening as inevitable. In an email to German customers, Plus500 writes that it will no longer be able to offer cryptocurrency CFDs as of January 1. The reason, it says, is the decision of the UK's financial regulator, the FCA. Plus500 is known and popular in the crypto scene as a trading platform precisely for these crypto CFDs. Such Contracts For Difference are used – often with leverage – to bet on price developments, not only for Bitcoin and Co. Since CFDs entail considerable risks, especially for private investors, they must be expressly warned against. Plus500 has behaved in an exemplary manner and thus earned trust.
Plus500 still leaves one loophole open: Traders registered as "professional" are apparently allowed to keep their account at Plus500UK, which is then subject to UK regulation. Under certain circumstances, it will probably also be possible to set up an EU-compliant trader account with the offshoot Plus500CY in Cyprus in the future. But in itself, the information letter sounds like a request to look for an alternative to Plus500 as a German customer.
eToro could benefit from Plus500's withdrawal
In our comparison and test of the major crypto exchanges, eToro is the provider that regularly earns top marks from a German perspective. With eToro, you can rely on German-language support, legal transactions and a reputable operating platform. Since eToro also offers crypto CFDs, our recommendation is clear: If you want or need to move from Plus500 now, you can hardly get past eToro. Compared to Plus500, eToro already had one plus point anyway. With so-called copy trading, you can automatically follow the strategies of other traders at eToro, who have recently been above average successful.
A quick note: Neither Plus500 nor eToro are to be compared with the infamous Bitcoin Trading Bots. Bitcoin Trader, Bitcoin Revolution and other such Bitcoin trading bots are, according to our research, scammers at work. eToro and Plus500, on the other hand, do their business in compliance with the law with meticulous adherence to regulations and take the duty to inform about risks when trading cryptocurrencies seriously.
Conclusion: Brexit affects crypto industry
Plus500's withdrawal from the EU region is likely just a harbinger of what's to come for the crypto industry. Crypto companies based in the UK will have to reposition themselves if they want to operate in the EU as well and can no longer rely on EU freedoms from London. Thus, it is likely that we will still hear of some prominent restructuring from the crypto industry in connection with the Brexit.
---
Best place to buy Bitcoin: