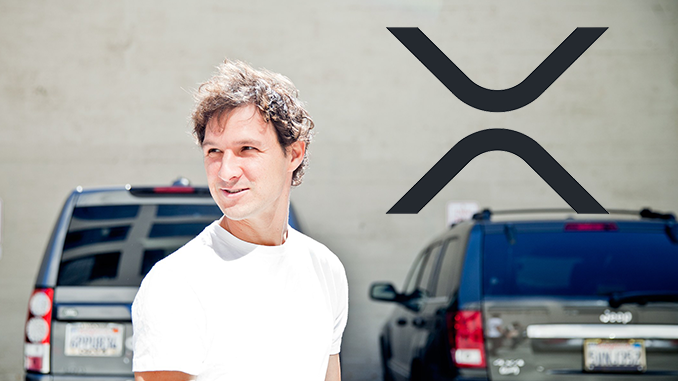 Ripple (XRP) remains a cash cow for co-founder Jed McCaleb. Just received McCaleb, who left already in 2012 in dispute, 408 million XRP from Ripple, which he will probably make money in tranches.
In the case of Ripple (XRP), investors are looking not only at the ongoing legal proceedings against the U.S. Securities and Exchange Commission (SEC), but also at the behavior of co-founder Jed McCaleb. For McCaleb secured princely sums in XRP in a separation agreement with Ripple upon his departure in 2012, which he is gradually allowed to turn into money. The many millions of XRP that McCaleb sells almost daily always cause discussions: Can the XRP Whale Mc Caleb influence the price of Ripple with his sales? Rather not, shows the analysis. But an uneasiness remains and is currently fed by a new million transfer. A whopping 408 million XRP, worth around $400 million at current prices, flowed from Ripple to McCaleb, the database shows. Also WhaleAlert rang its signal on Twitter because of the huge transaction.
🚨 🚨 🚨 🚨 🚨 🚨 🚨 🚨 🚨 🚨 408,123,659 #XRP (420,345,541 USD) transferred from Jed McCaleb Settlement to Jed McCaleb wallethttps://t.co/vF2gp3rH95

— Whale Alert (@whale_alert) June 3, 2021
On Reddit, for example, investors immediately wonder what the transfer means for Ripple. This cannot be answered so exactly, because two aspects must be kept apart here:
1. How many XRP does McCaleb still hold and how many will he possibly receive from Ripple? There are estimates on this, but no absolutely certain findings. The website "Jed Balance", for example, thinks Mc Caleb still had about 1.5 billion XRP at the end of May. There, however, the new transfer is obviously not yet considered.
2. How many XRP does McCaleb bring in which periods on the market? To this end, it is known that rules are set out in the separation agreement. According to them, McCaleb is allowed to sell XRP daily in an amount of up to 1.5 percent of the total global trading volume. An average is taken each week, which then applies to the coming week. Mc Caleb is apparently exhausting the maximum amount again and is currently selling just over 16 million XRP per day, which earns him correspondingly around $16 million.
This information, in turn, allows us to draw two conclusions:
1. The mechanism is taking effect to prevent McCaleb from dumping XRP. Direct influences on the price curve of Ripple by McCaleb's XRP sales cannot be determined.
2. At the current pace, McCaleb would be rid of all of his XRP in about 100 days – if no more transfers come from Ripple. That would at least close a rumor mill at Ripple around XRP.
Bottom line: Ripple has made McCaleb a billionaire through XRP.
Jed McCaleb has turned to a new project after Ripple, namely Stellar (XLM). Stellar is listed in the TOP 20 major cryptocurrencies, and its future prospects are controversial. McCaleb will hardly worry about this, as his settlements from Ripple into XRP have long since made him super rich. At Ripple, the critical construction site remains the conflict with the SEC, where, however, possibilities for compromise have recently emerged.
---
Best place to buy Bitcoin and XRP: