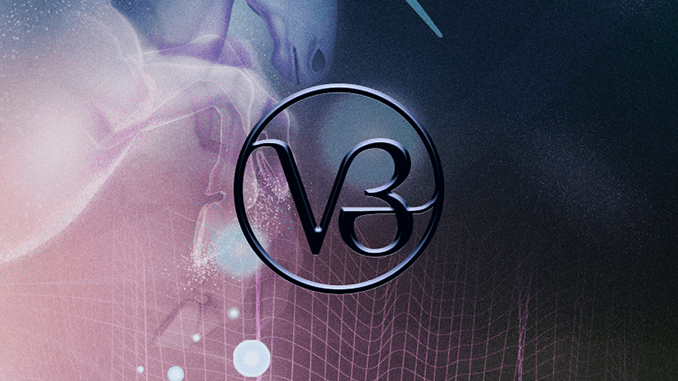 Version 3 of the DeFi platform Uniswap has been live for a month. Measured against expectations, success has been mixed. This is also reflected in UNI's price curve.
Uniswap (UNI) is the central point of contact for DeFi under Ethereum. Accordingly, there was a lot of attention accompanying the launch of Uniswap version 3 on May 5. But on the very first day of trading, Uniswap struggled with technical problems and mockers even spoke of "Uniflop". A month later, the data shows: Still many market participants rely on Uniswap version 2, and the new version is slow to attract liquidity. Meanwhile, UNI as a native token of Uniswap has weakened in the last 30 days from a price at a good 40 US dollars to around 25 US dollars.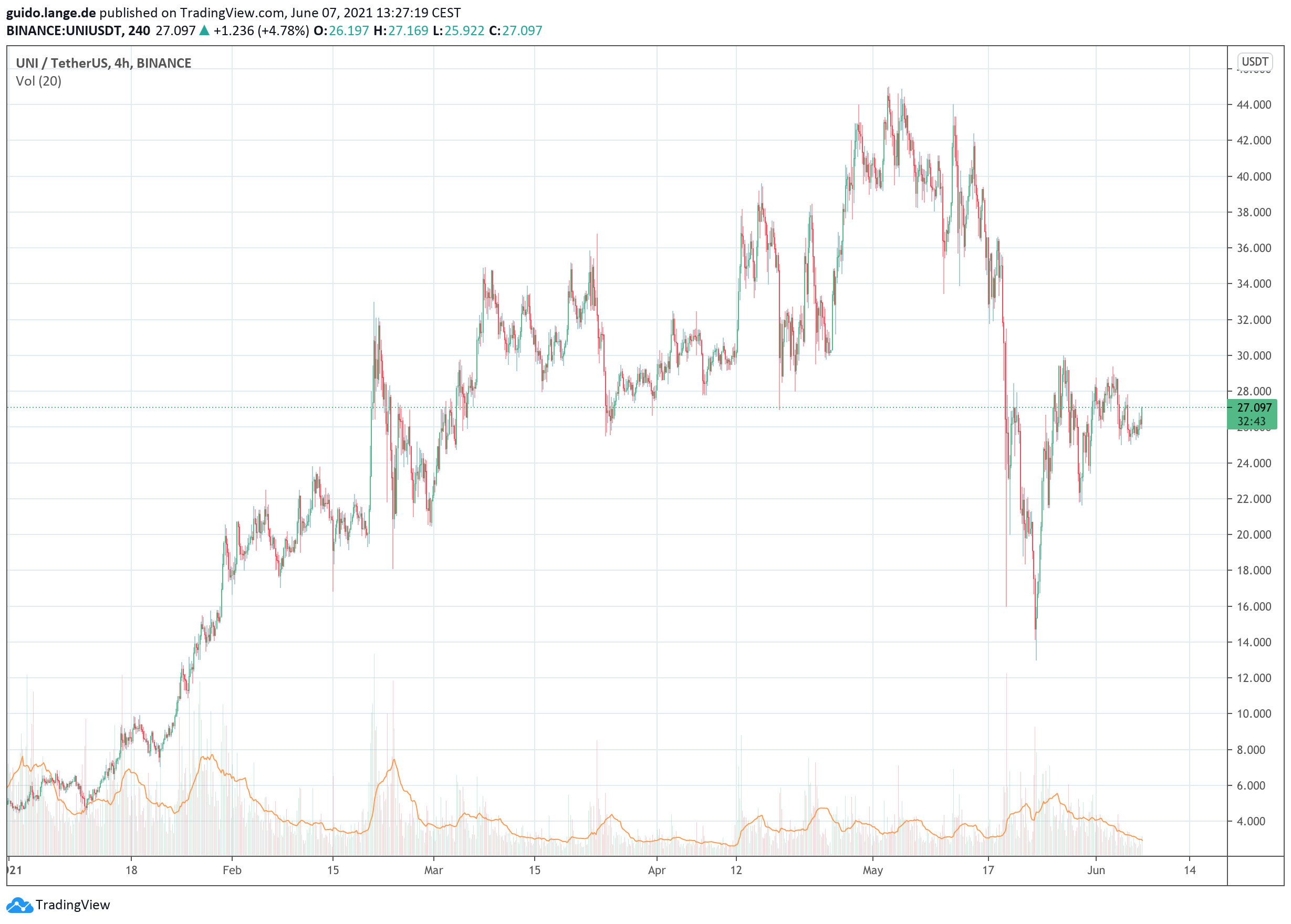 Uniswap: Version 2 and 3 in comparison
Uniswap version 3 was supposed to score especially with lower fees. But traders report that this is by no means always the case in practice. A look at the facts is sobering:
Uniswap Version 3 currently has the equivalent of just under 2 billion US dollars in liquidity in cryptocurrencies, while Uniswap V2 has well over 5 billion US dollars.
Uniswap version 3 currently records a good 700 million US dollars in daily trading volume, with version 2 it is around 500 million US dollars. Some days Uniswap version 3 has more trading volume, some days it is still Uniswap version2 where the music plays.
Uniswap feels competition from BSC
The ranking of the most successful decentralized crypto exchanges by trading volume is also revealing. Here, Uniswap has long since ceased to be the undisputed leader. Even the formerly toughest competitor SushiSwap for DeFi in the Ethereum ecosystem has fallen behind. With MDEX, Pancakeswap (CAKE) and Burgerswap, several DeFi platforms can be found on par, transacting DeFi via the Binance Smart Chain. The market has caught on: DeFi in the Binance Coin (BNB) ecosystem is often an equal or better option to DeFi under Ethereum (ETH).
Bottom line: Uniswap is no longer a no-brainer
UNI's price decline is not only due to the partly disappointed expectations for Uniswap V3, but also has to do with the trends on the overall market. Once again, however, it can be said that the capital invested in the DeFi division is very mobile and is being spread across more and more platforms. Thus, Uniswap is currently not only competing with itself with version 2, but also sees the rapidly growing importance of DeFi in the Binance Smart Chain.
---
UNI is traded on Binance. Open a Binance Account here and save 10% on fees for a lifetime.