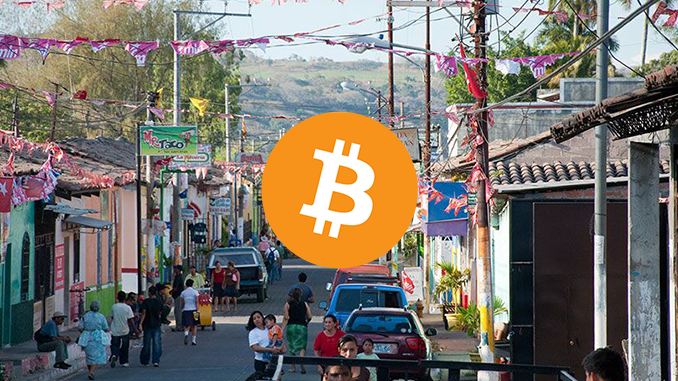 At the Bitcoin Conference 2021 in Miami, the president of El Salvador announced that his country would recognize Bitcoin as a legal currency in the future. What is behind this?
El Salvador wants to become the first country in the world where Bitcoin (BTC) is a legally recognized currency. This was said by President Nayib Bukele during the Bitcoin Conference 2021 in Miami. The news attracted a lot of international attention – after all, Bitcoin and other cryptocurrencies are still viewed critically or even banned by central banks, politicians and regulators in many countries. But why is Nayib Bukele aggressively approaching Bitcoin, and how might the per-BTC rate affect the citizens of El Salvador in their daily lives?
Background on El Salvador and Bitcoin
In Central America's El Salvador, its roughly 6.5 million inhabitants live with a peculiarity: the official national currency has been the U.S. dollar since 2001, after trust in the local colón was lost due to hyperinflation. Nayib Bukele, in turn, was democratically elected to the presidency in 2019, but his leadership style is described by critics as authoritarian. On his Twitter account, Bukele outlines what he hopes his Bitcoin initiative will achieve:
BTC can provide direct investment
Transfer fees for international remittances will be drastically reduced by Bitcoin transactions
About 70 percent of El Salvador's citizens don't have a bank account – that changes with a Bitcoin wallet
In the future, loans and savings plans can also be organized securely and inexpensively via Bitcoin.
Bukele also wants to provide entrepreneurs from the crypto industry with a residence permit in El Salvador in an uncomplicated and quick manner. Because Bitcoin will become legal currency alongside the US dollar, capital gains tax is to be waived.
Observers see the plan, which still has to be confirmed by parliament, as an instrument for reducing dependence on the U.S. and the U.S. dollar. But they also point to possible motives by Bukele to distract from his domestic power demonstrations with the commitment to Bitcoin. In the Covid pandemic, Bukele had thousands of people arrested for allegedly violating curfews. Soldiers marched into parliament in early 2020 on Bukele's orders to pressure MPs to agree to a credit line for more police. Bukele's first term ends in 2024, and voices are growing that fear Bukele will gradually become an untouchable president who rules forever in a police state.
Conclusion: El Salvador is becoming a Bitcoin laboratory
President Bukele's understanding of democracy is probably really not convincing by European standards. But for now, this does not change the fact that his push on Bitcoin has the potential to go down in history. Parliamentary approval is considered certain and from then on El Salvador will start an internationally observed trial:Do citizens really accept Bitcoin with its price fluctuations as an alternative to the US dollar and does BTC find a way into their everyday life? Is the crypto industry investing in El Salvador as Bukele hopes because the environment is inviting? You might call it a grand-scale experiment, but what Bukele has in mind doesn't sound like a flash in the pan.
---
Best place to buy Bitcoin: