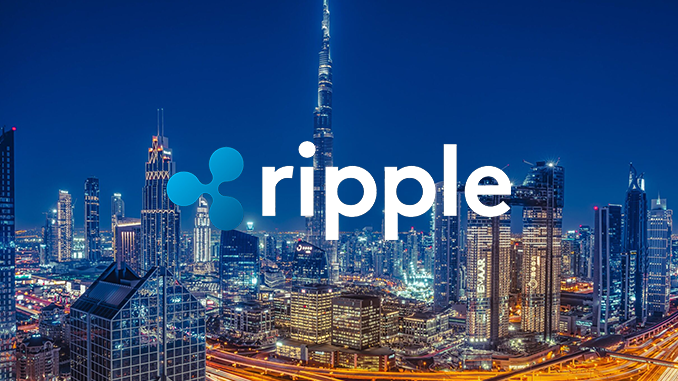 Ripple is expanding its operations in the Middle East in collaboration with fintech company Pyypl. Emphasized is a payment corridor including XRP in the United Arab Emirates.
Ripple (XRP) opened a regional office for North Africa and the Middle East (MENA) in Dubai about a year ago, and the decision is increasingly paying off. In early October, a collaboration with Qatar National Bank was announced, albeit without XRP. However, Ripple's cryptocurrency XRP is coming to fruition in the latest project in the United Arab Emirates. Specifically, a payment channel in and out of the Emirates is being established with financial services provider Pyypl, according to a blog post.
According to the post, Pyypl will avail on-demand liquidity (ODL) from Ripple, which includes XRP. With Ripple's ODL, participating financial institutions no longer need to hold cash reserves in all participating currencies for cross-border transactions, but instead rely on XRP as a bridge currency. Ripple emphasizes that through ODL in this case, no XRP is held in the United Arab Emirates and the UAE dirham is also not included as a local currency in the payment flow. This is obviously to respect regulatory conditions.
Middle East banking 3.0 very open-minded – opportunities for Ripple and Pyypl
Pyypl describes itself as a FinTech that defines private and business banking from the blockchain and digital wallets. The company is registered in Abu Dhabi, the neighboring emirate of Dubai. According to the press release, Ripple and Pyypl see remittances from migrant workers to their home countries as a typical service, where ODL scores points for speed and low fees.
Reference is further made to a recent study by McKinsey, according to which there is a very high level of receptiveness in the Middle East to new methods of managing money. In a survey, 60 percent of citizens there see digital wallets as the preferred payment method in five years, while credit cards, bank transfers and cash are losing importance. Such prospects basically fit perfectly with the path Ripple and Pyypl are taking.
Conclusion: United Arab Emirates can become showcase for Ripple
The Arab world with the United Arab Emirates is well aware of the task of cross-border remittances involving different currencies, and not just migrant workers. At the same time, the states in the region are at least curious about innovative solutions from the financial world. So now there hopes of Ripple slowly seem to be fulfilled to play out its strengths also with XRP. Already, the region has moved four times as much money volume as in 2020, they say. Whether the slight price gains of XRP are directly related to the news from the Middle East is difficult to judge. But in any case, Ripple manages to make headlines that are not about the ongoing court case in the U.S. with the SEC there.
---
Best place to buy Bitcoin and Ripple (XRP):