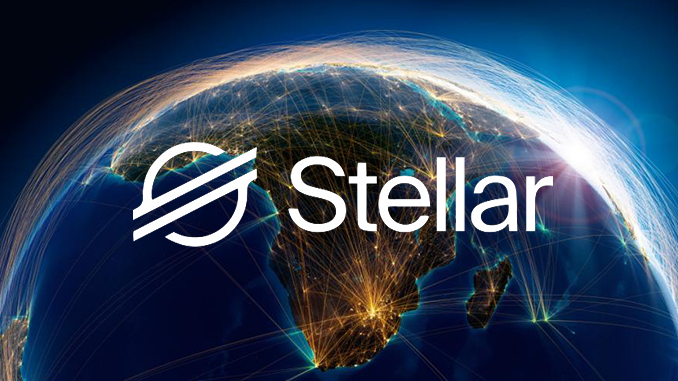 Stellar (XLM) is implementing a payment corridor from Europe to Africa with financial services provider Flutterwave and the stablecoin USDC. With this, Stellar is once again competing with Ripple (XRP).
Stellar (XLM) and Ripple (XRP) are increasingly becoming competitors. The two projects are connected by Jed MacCaleb, who once co-founded Ripple and now wields the scepter at Stellar. But Stellar no longer thinks much of restraint when it comes to copying concepts and is now attacking XRP directly on the promising African market. More precisely, it is about a money corridor between Europe and Africa, which the Stellar Foundation announces via press release.
According to the press release, the cooperation partner and financial service provider Flutterwave is creating a money corridor from Europe to Africa that uses the USDC stablecoin linked to the US dollar and is technologically based on Stellar's network. A lot of money flows to Africa from Europe for both business and personal purposes, including from emigrants. Since, with a few exceptions, the banking system is hardly developed in Africa, innovative payment methods are very popular. Ripple had already recognized this and only recently made strengthening its African business a priority.
But at Ripple, the native cryptocurrency XRP suffers from significant price fluctuations in its bridging function and in image from the ongoing multibillion-dollar legal battle instigated by the Securities and Exchange Commission (SEC). Stellar and USDC, on the other hand, are considered rock solid. Flutterwave brings with it connections in 33 African countries, reference customers from Booking.com to Uber, and successful implementation of regulatory frameworks.
Stellar vs. Ripple – Africa not first confrontation
Already in the summer, the Stellar Foundation had set the first pinpricks towards Ripple and XRP. At that time, they refrained from denying reports that the Stellar Foundation wanted to take over MoneyGram. MoneyGram, a financial services provider specializing in cross-border transfers, had become the poster child for XRP as a bridge currency over an extended period of time due to Ripple's entry. Only in March 2021 this liaison ended abruptly, when MoneyGram broke away from Ripple due to legal problems.
Conclusion: XLM smells an upswing
Stellar (XLM) had remained quiet in recent months, failing to build on old all-time highs in the overall market rally. The news on Africa has given XLM's price curve some slight positive momentum, and after all, USDC is now second only to Tether (USDT) among stablecoins. However, to score sustainable points, Stellar will have to wait and see whether the new money corridor Europe Africa is also accepted in practice. Ripple, in turn, will watch with suspicion how Stellar blatantly expands into markets and use cases where XRP actually wanted to establish itself as the standard.
---
Best place to buy Bitcoin, Stellar and Ripple (XRP):