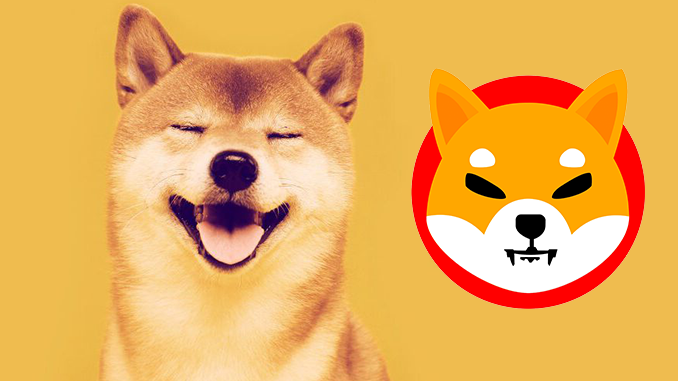 Touted as a Dogecoin killer, Shiba Inu (SHIB) has actually overtaken DOGE in market capitalization due to its recent rally. There are explanations for this.
The top ten most capitalized cryptocurrencies has a new addition overnight: Shiba Inu (SHIB) currently registers around 45 billion US dollars in market capitalization and has thus moved up to 8th place. Dogecoin (DOGE), the token that Shiba Inu has chosen for itself as an opponent, has also been overtaken. With another good 100 percent gain in the past seven days, SHIB has seamlessly followed up on its extremely successful start to October. With these numbers, even those who prefer to dismiss SHIB and Dogecoin as meme coins and toy currencies can hardly look past Shiba Inu.
"Smart Money" has discovered Shiba Inu for itself
On Twitter, Daniel Khoo of analytics service Nansen gives a clue to Shiba Inu's success. He is sure that so-called "Smart Money" has entered SHIB in a concentrated way and thus caused the high flight. For Nansen, smart money refers to cryptocapital that is attributable to wallets that have a proven track record of earning high profits in the DeFi space by providing liquidity. Accordingly, in the case of Shiba Inu, there are just 67 addresses that have made large investments in SHIB over the last 30 days.
This observation is also supported by figures from the blockchain. According to this, it is large transactions by whales that are driving the price of Shiba Inu. This is matched by the fact that a good two-thirds of trading in SHIB takes place on decentralized crypto exchanges and only by 13 percent on centralized trading venues. The launch of ShibaSwap as the center of Shiba Inu's ecosystem in July had begun SHIB's intended entry as a standalone player at DeFi.
Even China is enthusiastic about Shiba Inu
A third indication also contributes to understand the price explosion of Shiba Inu. Google Trends, a tool for analyzing what people are searching for on the Web, shows that SHIB has not only reached record highs in the U.S., but also in China. There, the leadership in Beijing has punitively regulated trading with foreign cryptocurrencies. But cryptocapital is still present on a large scale and may have discovered a candidate in SHIB, which is traded capital-heavy via decentralized platforms. There, registration with a clear name is usually not required.
Conclusion Shiba Inu has the momentum – Dogecoin is panting behind.
On Thursday morning, it seems as if Dogecoin supporters are now also going on the offensive and DOGE is finding price support. The Dogecoin army does not want to admit defeat that easily. On the other hand, it is still true that Shiba Inu is backed by DeFi, a concrete and potentially profitable use case, while Dogecoin has only been used as a means of payment in isolated cases so far. Thus, there are many indications that a changing of the guard is taking place between the two best-known coins that use a sweet Shiba as a symbol, SHIB and DOGE.
---
Best place to buy Bitcoin, SHIB and Dogecoin: