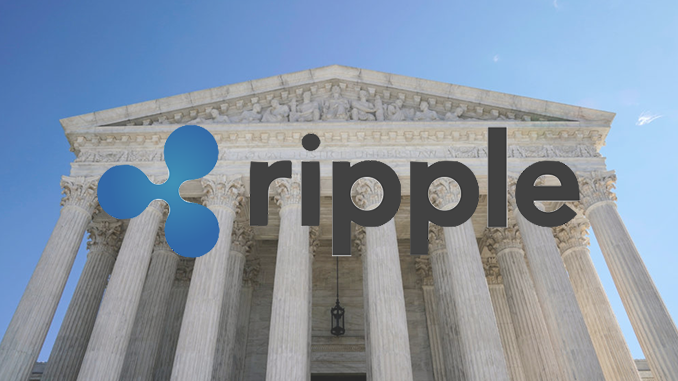 In the major lawsuit against Ripple (XRP) led by the US Securities and Exchange Commission (SEC), deadlines have been set by which both sides must complete important tasks. We explain the updated schedule to you.
In the case of Ripple (XRP), the indictment by the US Securities and Exchange Commission (SEC) has been the most piquant issue since December 2020. At least $1.3 billion in damages are to be paid by Ripple for selling XRP without SEC approval. This is demanded by the SEC, which classifies XRP as "securities" and therefore assumes that approval is required. Ripple, on the other hand, pleads innocent and compares XRP with Bitcoin (BTC) and Ethereum (ETH), which are not prosecuted by the SEC. Trial observers recently wanted to have identified slight advantages for Ripple, but it is apparently still too early for a preliminary decision. Now crypto lawyer James Filan has summarized on Twitter what will happen in the trial in the coming months:
1. on November 12, 2021, the deadline expires by which experts from the prosecution and defense are to deliver statements on evidence already provided.
2. by Dec. 6, 2021, SEC will run out of time. It must provide the following documents by that date in response to a court order:
– Detailed statements of approximately 1,500 questionable contracts with which Ripple sold XRP. Here, the SEC is to show that "profit expectations" were formulated by Ripple for XRP.
– The SEC is also expected to show whether, and if so how, Ripple made efforts to increase the price of XRP.
– In 309 cases, Ripple claims to have sold XRP internationally and therefore sees no U.S. law as applicable. The SEC is to take a position on this in each case.
– For the questioning of witnesses requested by the SEC, individual justifications must be provided subsequently.
3. The next fixed date is then January 14, 2021 as the deadline for the submission of evidence. Here, Ripple faces the task of submitting extensive internal communications. The SEC, in turn, is expected to prove that it banned its officials from trading XRP after it launched a formal investigation into Ripple in March 2019.
4. Further pending at this time is, among other things, a separate request by Ripple to gain access to internal SEC documentation as part of a fair defense. The SEC also continues to try to force Ripple to turn over more documents in return.
5. An oral hearing in court has not been scheduled at this time, nor have any conference calls that could explore a willingness to compromise, for example.
Bottom line: showdown in SEC vs. Ripple probably won't happen until 2022
Expert Filan concludes his breakdown by pointing out that there is a lot of work to be done behind the scenes for both sides, even if the process is currently experiencing a quiet period in the public eye. The bottom line for Ripple is that trading XRP in the U.S. is likely to remain suspended, and a sustainable price curve is hindered as a result. The SEC, in turn, wants to expand its jurisdiction in the direction of cryptocurrencies anyway and is now facing a litmus test in the case of XRP and Ripple. We will probably know more in 2022.
---
Best place to buy Bitcoin and Ripple (XRP):