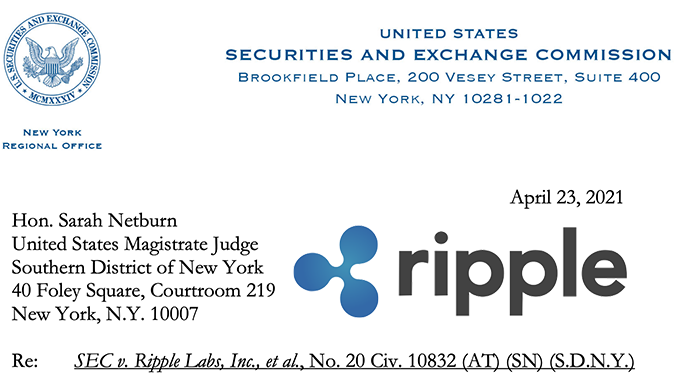 The U.S. Securities and Exchange Commission (SEC) has a problem in the proceedings against Ripple (XRP): according to its own information, it cannot get hold of key documents that document the international movement of XRP in detail.
New chapter in the dispute between Ripple (XRP) and the U.S. Securities and Exchange Commission: in a letter from the SEC to the competent court in New York, the authority complains bitterly that Ripple refuses to cooperate in providing process-relevant documents in crucial details. At issue are supporting documents and declarations regarding many hundreds of millions of XRP that flowed offshore from the wallets of XRP co-founder Christian Larsen and Ripple CEO Brad Garlinghouse. Ripple's lawyers had stated that the SEC would be able to obtain these documents itself. But that attempt on the SEC's part has come to naught, the letter says. It is true that nine foreign regulators had been asked to cooperate in order to clear up XRP transfers to 14 non-US crypto exchanges. However, it said they have been uncooperative, as have five companies that Ripple says use XRP. A request to a foreign XRP direct investor also failed to yield actionable information, according to the filing.
The SEC is now asking the court not to reward the "superficial approach of the defense" and lists how Ripple's lawyers refused to provide the constructive cooperation they promised to clarify past events. In plain English, the SEC says Ripple is hiding behind legal disruptive maneuvers and stalling for time. It remains to be seen whether the SEC will make further attempts to obtain what it considers to be key documents. It wants to prove on the basis of these documents that Ripple was well aware: XRP was to be classified as a security-like investment (securities) and therefore should not have been sold without permission.
Ripple and CEO Brad Garlinghouse categorically deny the SEC's allegations since they became known in December 2020. The SEC is seeking at least $1.3 billion in damages from Ripple, in addition to charging Garlinghouse and Larsen with personal benefit. There is also talk of price manipulation.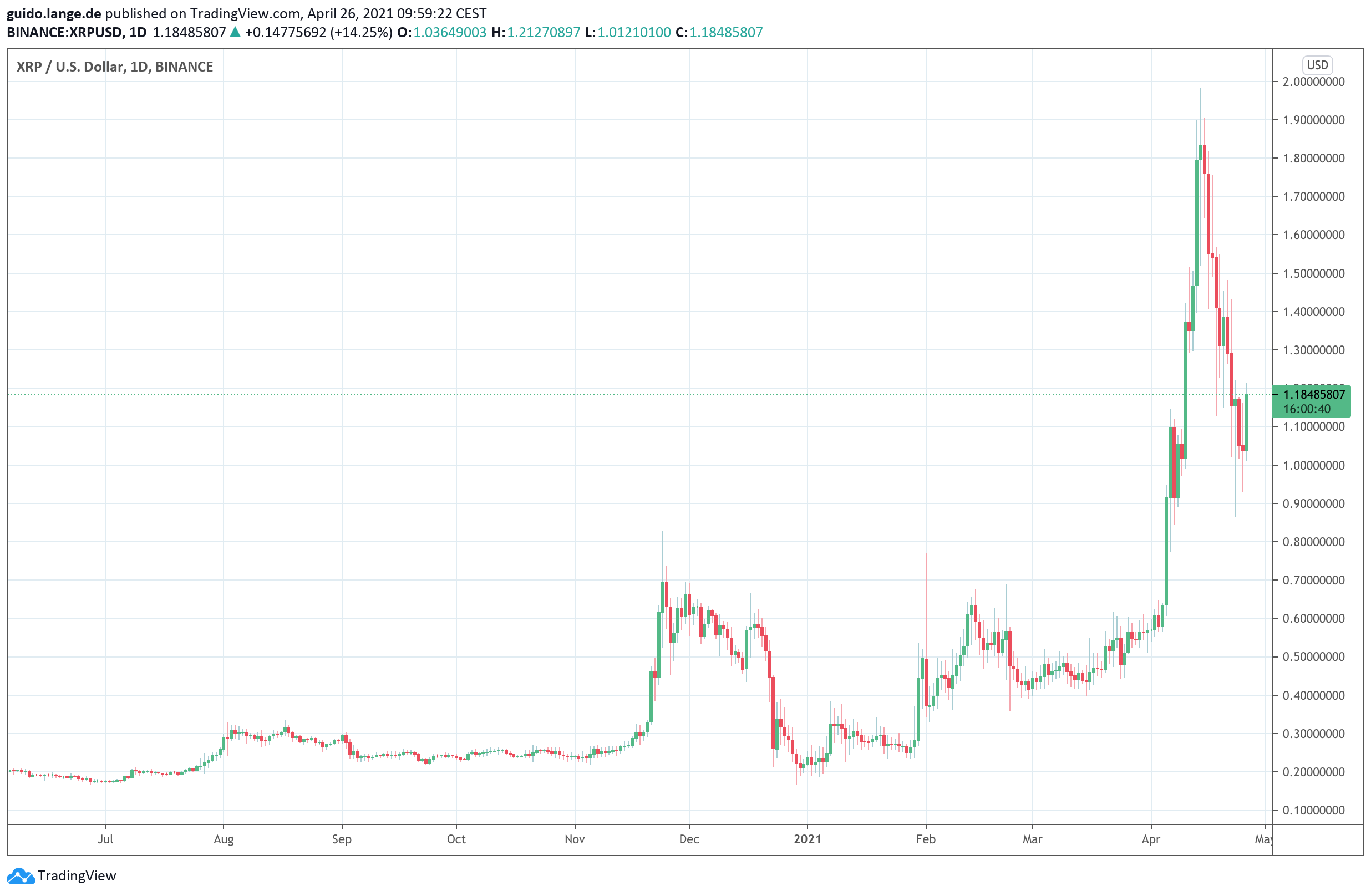 Conclusion: SEC and Ripple show no willingness to compromise
Anyone following the ongoing proceedings surrounding XRP must note for the moment: Neither SEC nor Ripple show willingness to bring about an out-of-court settlement and thus let calm return around XRP. The rifts seem to be deepening, and at the same time, there are currently indications that the SEC is finding it more difficult to prove its case than originally thought. In the meantime, the price curve of XRP is experiencing a violent up-and-down, which provokes various attempts at explanation, but also demonstrates that XRP is currently rather to be classified as a speculative object.
---
Best place to buy Bitcoin and XRP: