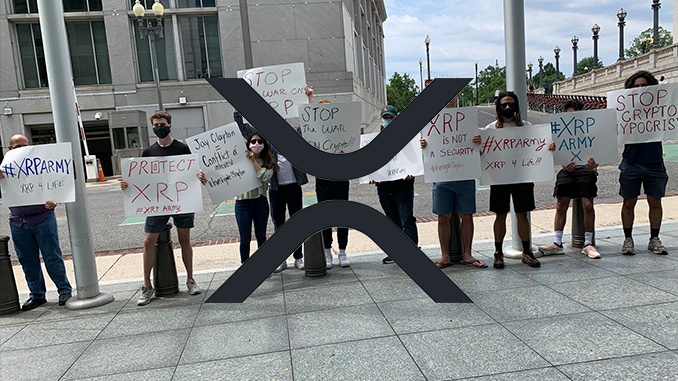 Ripple (XRP) may draw some optimism in the legal battle with the U.S. Securities and Exchange Commission (SEC). Because the SEC was denied to use certain critical internal documents of Ripple.
Ripple (XRP) is currently making significant gains against the trends on the overall market and is once again approaching the US$1.00 mark. The optimism has a solid reason: In the Ripple vs. US Securities and Exchange Commission (SEC) lawsuit, the SEC has suffered a legal setback. The competent court in New York ruled that the SEC may not introduce internal documents from Ripple into its evidence as requested. On Twitter, this development is assessed by attorney Jeremy Hogan as "very important".
Very specifically, the issue was that the SEC wanted to quote from communications between Ripple and lawyers about XRP. Presumably, this would have helped the SEC make clear how Ripple internally assessed legal risks because of XRP. But the exchange of information between Ripple and lawyers was confidential, the court said, and therefore could not be used as evidence. The SEC is seeking at least $1.3 billion in damages from Ripple for knowingly selling XRP without necessary authorization. According to the SEC, XRP is classified as a "security" under U.S. law, i.e. a type of security with extensive information obligations to investors.
Ripple rejects the allegations and, like Bitcoin (BTC) and Ethereum (ETH), sees XRP as outside the SEC's regulatory jurisdiction. It had already become clear in April that the SEC was having more trouble than originally thought in building a stringent case for its position. This is because international investors and crypto exchanges simply refuse to cooperate with the SEC. In the latest ruling, Ripple is even granted access to internal SEC documents by the court. Ripple's lawyers hope to find evidence that shows a bias of the SEC against XRP.
Conclusion: land in sight again for Ripple and XRP?
The SEC has repeatedly shown a willingness to compromise in the past in order to conclude proceedings against cryptocurrency issuers. Block.one, for example, got away with EOS by paying a penalty of a comparatively "inexpensive" $24 million, although EOS would also likely have been subject to approval during its ICO. Ripple should feel strengthened by the legal developments in the SEC's dispute in reaching an out-of-court settlement for XRP. Observers also point to the addition of Rosa Gumataotao Rios to Ripple's leadership, who may have resilient personal contacts with the SEC due to her political background. At least in the snapshot, there are signs that Ripple is managing to get out of the critical danger zone for XRP.
---
Best place to buy Bitcoin and XRP: