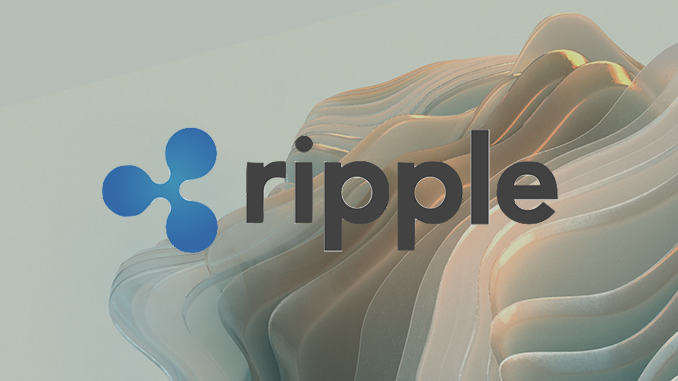 Ripple (XRP) wants to expand its range of offerings and is launching a Liquidity Hub for this purpose. The offering is aimed at businesses that want to easily convey various cryptocurrencies to their customers.
Ripple (XRP) sees a business opportunity in the increasing demand for Bitcoin and Co. and therefore wants to offer companies a service called Liquidity Hub. This is to organize the buying, selling and custody of initially six popular cryptocurrencies, it says in a statement. Coinme was named as the first customer for Ripple Liquidity Hub. The U.S. company, which operates Bitcoin ATMs, plans to use the service as a basic technological solution, according to the statement. Ripple Liquidity Hub is supposed to automatically search for favorable market prices and keep customers free from having to constantly maintain liquidity for different cryptocurrencies themselves.
Initially, Ripple Liquidity Hub will be limited to supporting Bitcoin (BTC), Ethereum (ETH), Litecoin (LTC), Ethereum Classic (ESC), Bitcoin Classic (BTC), and XRP. However, depending on the legal framework, not all coins will be integrated in all countries. In the case of XRP itself, Ripple's cryptocurrency is therefore likely to remain outside in the U.S. until the legal proceedings with the Securities and Exchange Commission (SEC) are concluded. For the future, Ripple announces that it will also offer staking and yield farming, two established methods of generating interest with crypto, through Liquidity Hub.
For the concept for Liquidity Hub, Ripple says it was guided by its On-Demand Liquidity (ODL) service. With ODL, XRP serves as a bridge currency to guarantee liquidity in multiple fiat currencies to internationally operating banks and financial services providers at all times. As a "crypto first" company, Ripple now wants to expand this concept into cryptocurrencies. No details are yet known about fees and conditions for Liquidity Hub; Ripple has only activated a waiting list for this service for the time being.
Conclusion: Ripple Liquidity Hub – relevant for you as an investor?
When it comes to valuing XRP, the old familiar problem is "not everywhere that says Ripple on it, is also XRP in it". Most recently, Ripple reported record levels in ODL usage with XRP – but provided incomplete absolute numbers. Even the announcement of Ripple Liquidity Hub failed to have a discernible direct impact on the price of XRP.
Thus, it remains to be seen whether the project will prove itself in practice and be adopted. Basically, Ripple Liquidity Hub sounds like an attractive overall package "everything from one source", which can open a door towards crypto especially for smaller and medium-sized companies without them having to do development work and build up liquidity reserves themselves. At least as long as traditional banks are still struggling with their crypto divisions, Ripple could score here.
---
Best place to buy Bitcoin and Ripple (XRP):