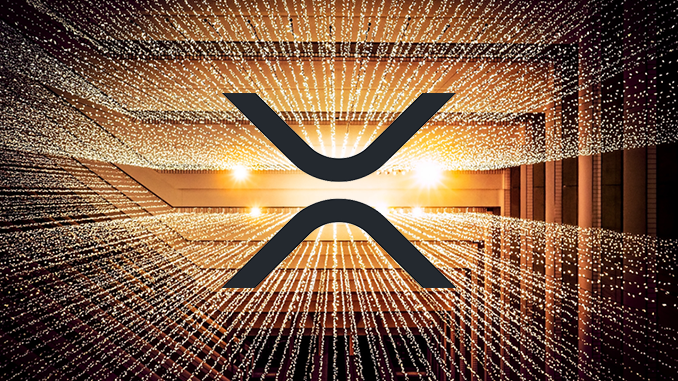 NFTs are a trending topic in the crypto industry, some of them are already auctioned for millions of US dollars. Now Ripple (XRP) also wants to get involved in growth market NFTs.
Whether a digital work of art for around 70 million US dollars in Ethereum (ETH) or the historic first tweet on Twitter for ultimately almost 3 million US dollars in ETH – NFTs are making headlines in the crypto year 2021. Behind the acronym NFT is Non-fungible Token, which describes a unique digital coin that is indestructible and cannot be altered. NFTs can be used to hold art, collectible images, music and more in crypto standards and make them available for trade. The really big deals in this fledgling business are mostly done in the Ethereum ecosystem in ETH. Now Ripple (XRP) is also looking to get a piece of the pie.
In a blog post titled "Building a more sustainable, scalable and barrier-free future for NFTs", Ripple's official developers promote opening up their own network to NFTs. This is because fees for transactions and the creation of NFTs are lower at Ripple than elsewhere. In addition, Ripple scores with a factor of 120,000 less energy consumption compared to Ethereum, for example. Furthermore, Ripple could make NFTs tradable in many different cryptocurrencies via decentralized exchanges. Technologically, Ripple is already theoretically fit for NFTs, now network participants are to be asked for their consent to an upgrade.
Ripple and NFTs – does that fit together?
Critics see Ripple's news as another red herring to take pressure off XRP. Ripple is in a legal battle with the U.S. Securities and Exchange Commission (SEC) that could result in a ban and more than $1 billion in damages. Fundamentally, however, Ripple is trying to expand the original concept of XRP as an international bridge currency to include other use cases, so far with little measurable success.
In addition to Ethereum, projects such as Chiliz (CHZ), THETA and FLOW are already active in the NFT segment with some success. They all have their own marketplaces for NFTs and cooperations with prominent NFT providers, such as sports clubs or established artists. Whether creators will really want to get involved with making Ripple and XRP as a basis for doing business with NFTs in the future therefore remains highly questionable.
Conclusion: XRP in stormy waters.
After the SEC lawsuit became known, XRP lost the third place among the most capitalized cryptocurrencies, which it had held for years, and currently ranks 6th. Personnel replacements in the leadership of Ripple should now enable an out-of-court settlement with the SEC. As long as this chapter is not closed, XRP remains a hot potato with a high risk factor. But if an amicable end can be found here between Ripple and the SEC after all, XRP with a still large market capitalization and high profile technologically definitely has the potential to convince in fields such as NFTs.
---
Best place to buy Bitcoin and Ripple (XRP):