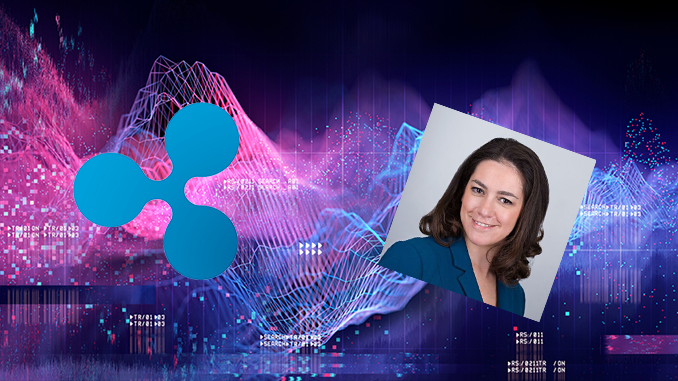 Ripple (XRP) has appointed a new head of Europe, Sendi Young, who previously oversaw digital transformation at Mastercard. Ripple sees Europe as a key growth market.
Ripple (XRP) announces an important personnel for Europe: With Sendi Young a financial expert was hired for the post of the European boss, as before five years with Mastercard in London was active. There, Young worked in leading positions on FinTech and digital transformation projects. With this experience and regional knowledge, Ripple hopes Young will provide positive impetus for its European business. Young himself speaks of the crypto industry as a "game-changer" for the financial industry and is looking forward to the new challenges.
Ripple is also using the appointment of Sendi Young to classify the development of its European business. A quarter of all Ripple customers are based in Europe, it says. They account for 40 percent of Ripple's transactions with on-demand liquidity (ODL) through XRP, it says, and in Europe ODL has grown 250 percent year-over-year in the number of transactions. However, Ripple does not provide absolute volume figures. ODL with XRP as a bridge currency is the basic idea of Ripple to realize international money transfers faster and with lower fees than traditional systems like SWIFT. For Europe, Ripple points to four financial service providers as satisfied customers. Paydesk, Xbaht, Lemonway and MoneyNetint. With clear regulation in the UK and EU for crypto assets, Ripple sees Europe as an important market and opportunity to play to its strengths with FinTech companies, for example.
Trouble continues to loom for Ripple in the U.S.
In a recent analysis, Ripple identified the lack of and unclear regulation for the crypto industry in the US as an obstacle to growth and innovation. In this context, the fact that Ripple is stuck in a legal dispute with the U.S. Securities and Exchange Commission (SEC) because of XRP always resonates. A ruling is no longer expected there for 2021 and as long as the matter is not resolved, Ripple can hardly act meaningfully with XRP in the USA.
Conclusion: XRP is waiting for positive impulses
Shortly before the SEC published its indictment against Ripple, Project Spark had provided price gains for XRP. With Spark and Flare, a bridge towards DeFi is to be built for XRP and here the launch is expected for these weeks. However, an exact launch date is still pending. Meanwhile, XRP fails to decouple from trends in the overall market and has fallen back to 7th place in the ranking of the most important cryptocurrencies by market capitalization.
---
Best place to buy Bitcoin and XRP: