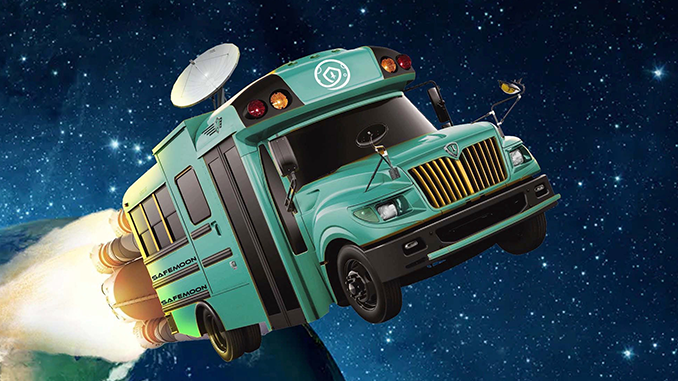 In early March, a new DeFi token was launched under the name SafeMoon, echoing the #ToTheMoon slogan popularized by Dogecoin (DOGE). Now SafeMoon is booming.
Those who regularly browse the lists of the biggest winners and losers among cryptocurrencies may have noticed SafeMoon. Price gains of almost 6,000 percent for SafeMoon in the last 30 days are noted by CoinGecko, for example, and SafeMoon itself has already calculated a market capitalization of more than $4 billion for itself. Also meanwhile almost 300,000 followers for SafeMoon on Twitter indicate fast growing popularity. The crypto scene immediately recognizes in the name SafeMoon an allusion to the motto made famous by Tesla CEO Elon Musk, who wants to safely transport Dogecoin (DOGE) to the moon, which means transferred new all-time highs. So what is SafeMoon all about?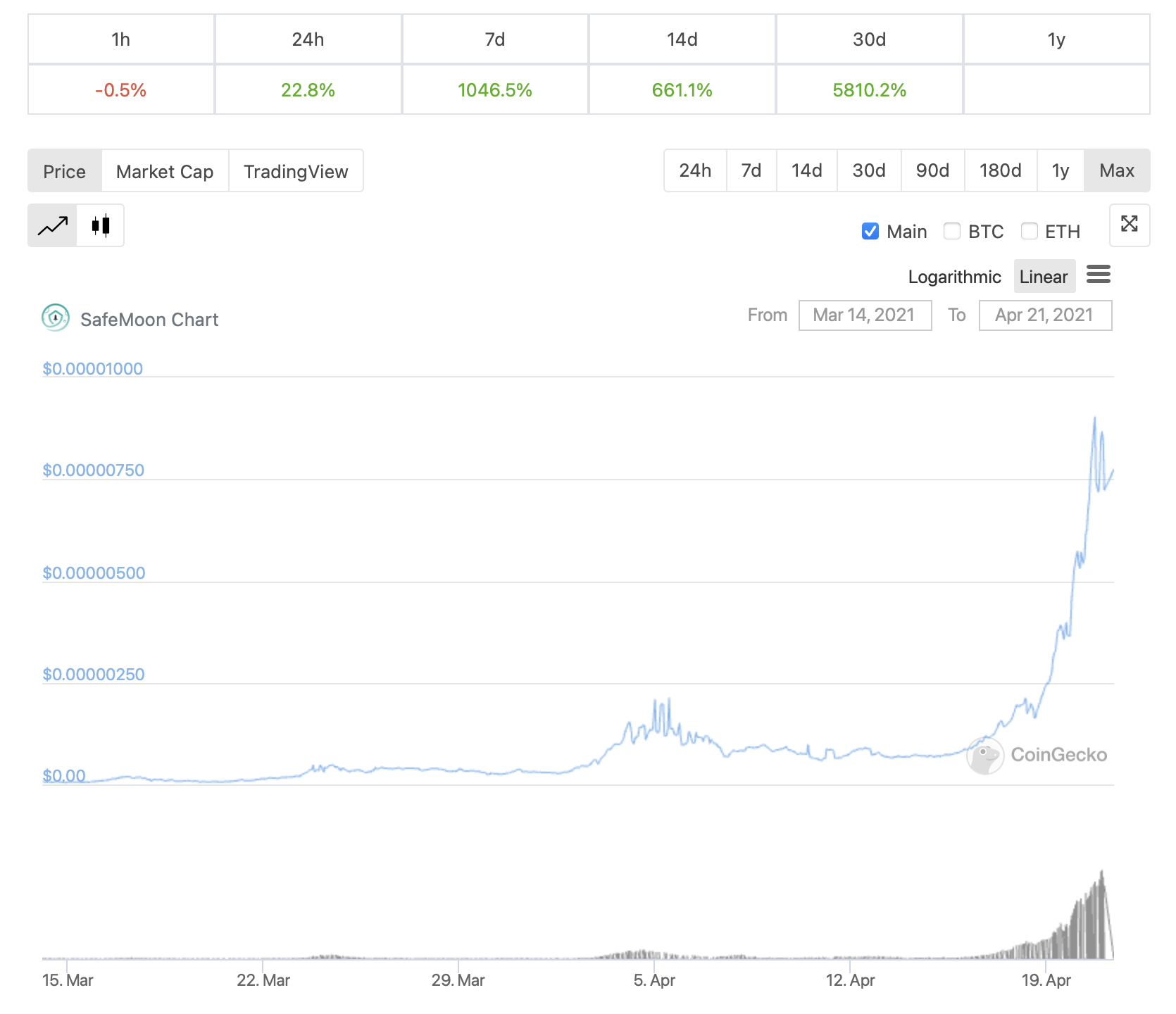 Background on SafeMoon
SafeMoon launched on March 8. It is seen as a DeFi token and, according to the roadmap, wants to start building an exchange for NFTs this quarter. Further, SafeMoon also wants to establish itself as a currency in video games. Especially the African market is targeted. In order for SafeMoon to start successfully on the capital market, an unusual principle has been introduced. Anyone who currently resells SafeMoon is automatically charged a 10 percent penalty fee. Half of this collected SafeMoon will be distributed back to the SafeMoon HODLER and the other half will be linked to Binance Coin (BNB) to support SafeMoon in the DeFi eco-system there. In addition, SafeMoon promises to provide positive momentum to SafeMoon's price through manually organized burning programs.
The founders of SafeMoon are based in the USA and classify themselves as belonging to the video games and software development sectors. At least to us, their names are not known from other crypto projects. It should also be noted that SafeMoon's whitepaper is not up to any higher standards.
Conclusion: Invest in SafeMoon now?
SafeMoon seems to be experiencing its momentum in the hype around Dogecoin (DOGE) and has developed an incentive with additional distributed bonuses for HODLers that sounds exciting. But in terms of content, SafeMoon has yet to deliver anything but announcements for real-world uses, and SafeMoon is not traded on the major, established crypto exchanges. SafeMoon can currently only be purchased directly from BitMart and WhiteBit, and SafeMoon can be obtained from Pancakeswap and BakerySwap via BNB and a swap. With SafeMoon's current project status, you should be aware that buying SafeMoon is associated with high risks. Just betting on a hype like Dogecoin does not promise sustainability. If SafeMoon should grow up through application purposes, there will certainly be investment opportunities. Until then, SafeMoon remains a speculative object due to too many unanswered questions.
---
Open a Binance Account here and save 10% on fees for a lifetime.