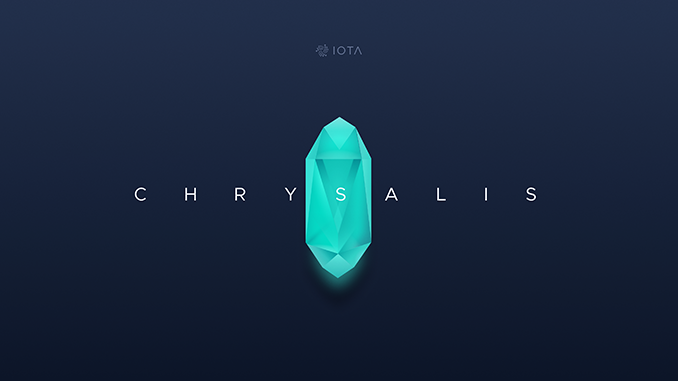 According to self-assessment, a new era begins at IOTA today, Wednesday. With the release of the token migration, the transition to IOTA 1.5 aka Chrysalis is initiated. Here's what you need to know about it.
Early Wednesday morning, Dominik Schiener, the head at IOTA, already spoke out via Twitter. Today is the day when IOTA grows wings and moves towards Chrysalis. This day will be simply super ("awesome"), says Schiener. His optimism is based on the fact that indeed starting today, Wednesday, the protocol Chrysalis for IOTA 1.5 will be widely used and thus should demonstrate a great leap forward technologically. For you as an investor, it is important to distinguish between two dates here. From today (April 21) it is possible to send your IOTA already on the Tanglenet 1.5. Then on April 28, IOTA 1.5 will become the new standard for the network.
Goooood morning. 🌅Today is the day where we all get wings by migrating to #Chrysalis. This is gonna be awesome #IOTA

💎🦋💎

— Dominik Schiener (@DomSchiener) April 21, 2021
Migrating IOTA – not that difficult
Those who already want to transfer their IOTA to the protocol that will apply from next Wednesday, do this best with the new IOTA wallet Firefly. Because the actually announced assistance for IOTA migration also via Ledger hardware wallets was postponed to "soon". Firefly guides you through the migration process, details about this and security aspects we have summarized here for you.
However, there is no reason to hurry, because once transferred to Chrysalis IOTA will be tradable again only from April 28. Then the leading crypto exchanges also want to be technologically prepared for IOTA 1.5 and have IOTA assets stored there migrated.
And even those who do not have the time or desire to take care of their IOTA by April 28 do not have to panic. The foundation has promised that "old" IOTA can be transferred at least until the launch of IOTA 2.0 (Coordicide), which means the end of 2021 according to the current schedule.
IOTA 1.5 – these are the advantages
In everyday life, the update Chrysalis to IOTA 1.5 will first express itself through faster transactions. In the future, a confirmation in Tanglenet should take less than 10 seconds and increase throughput to over 1,000 transactions per second (TPS). In the background, this is accomplished by a protocol that has been renewed from the ground up, which is also intended to strengthen security in IOTA.
However, important features announced for IOTA 1.5 are still a long time coming, such as colored tokens, which would make NFTs, stablecoins and more possible with IOTA. IOTA basically wants to open up in the direction of DeFi, but it still lacks basic modules such as smart contracts and oracles. All of these functionalities are under development at IOTA and optimists believe that they could already become functional under Chrysalis. Skeptics believe in DeFi under IOTA only with Coordicide and the associated elimination of the central coordinator. This step is supposed to happen with IOTA 2.0 and is hoped for the end of the year.
IOTA renews itself
IOTA regularly divides the crypto scene, which was closely related to the questionable external communication of the IOTA Foundation under David Sønstebø over the years. Sønstebø was famously promoted out the door at the IOTA Foundation in December 2020, and Dominik Schiener has been wielding the scepter ever since. For months, Schiener has shown himself in the pose of a deeply relaxed mastermind in a kimono, reinterpreting revised timelines at IOTA again and again into a Far Eastern game of patience with insight. But Schiener now has presentable results with Chrysalis and should cement his already nearly unassailable status with the IOTA Foundation with it. Thus, Schiener is also increasingly becoming the new face of IOTA renewal alongside the technological details that investors are often only marginally interested in.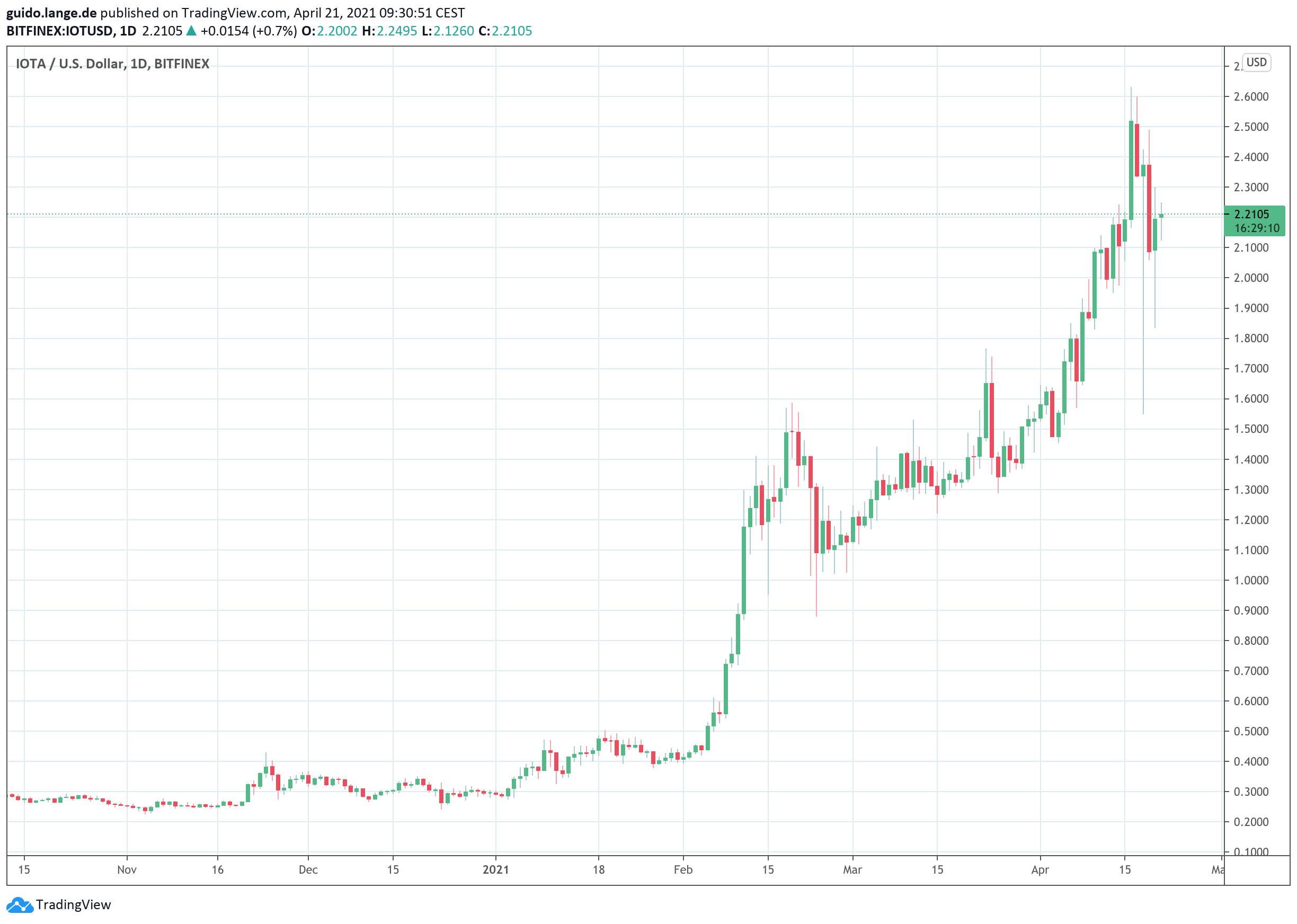 Conclusion: IOTA 1.5 starts in stages, price stagnates for now
Managing the transition to IOTA 1.5 stretched over a week makes logical sense given the amount of tokens involved and their market capitalization of more than $6 billion. If unexpected problems arise, IOTA can use the coordinator to apply the emergency brakes. Meanwhile, IOTA's share price did not noticeably react to the special day conjured up by Schiener until Wednesday morning, but has been at a pleasing level of over 2 US dollars for about ten days now.
---
Best place to buy Bitcoin and IOTA: