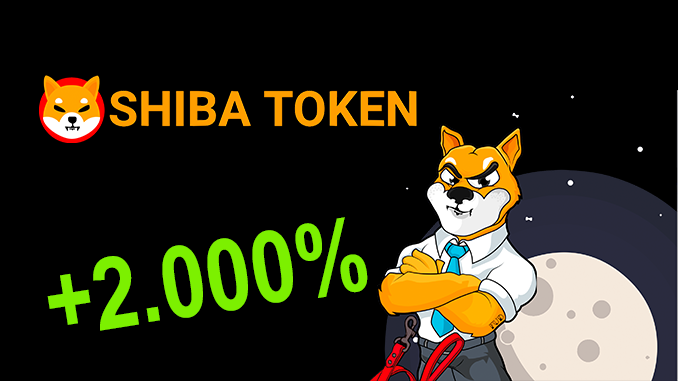 The crypto scene is experiencing the next high flyer with Shiba Inu (SHIB), which advertises with dog motifs. Virtually overnight, SHIB has moved into the top 20 most capitalized altcoins. What's behind the hype?
A look at the charts of the most important cryptocurrencies by market capitalization reveals a clear winner today: data services such as CoinMarketCap have recorded a plus of 150 percent for Shiba Inu (SHIB) in the last 24 hours and even a plus of more than 2,000 percent over the last week. This has suddenly put SHIB in 16th place, leaving established altcoins like TRON (TRX) or IOTA behind. The name Shiba Inu alludes to Dogecoin's logo (DOGE), a cute breed of dog. And SHIB's price curve is now also a time-delayed reminder of Dogecoin's fabulous price gains.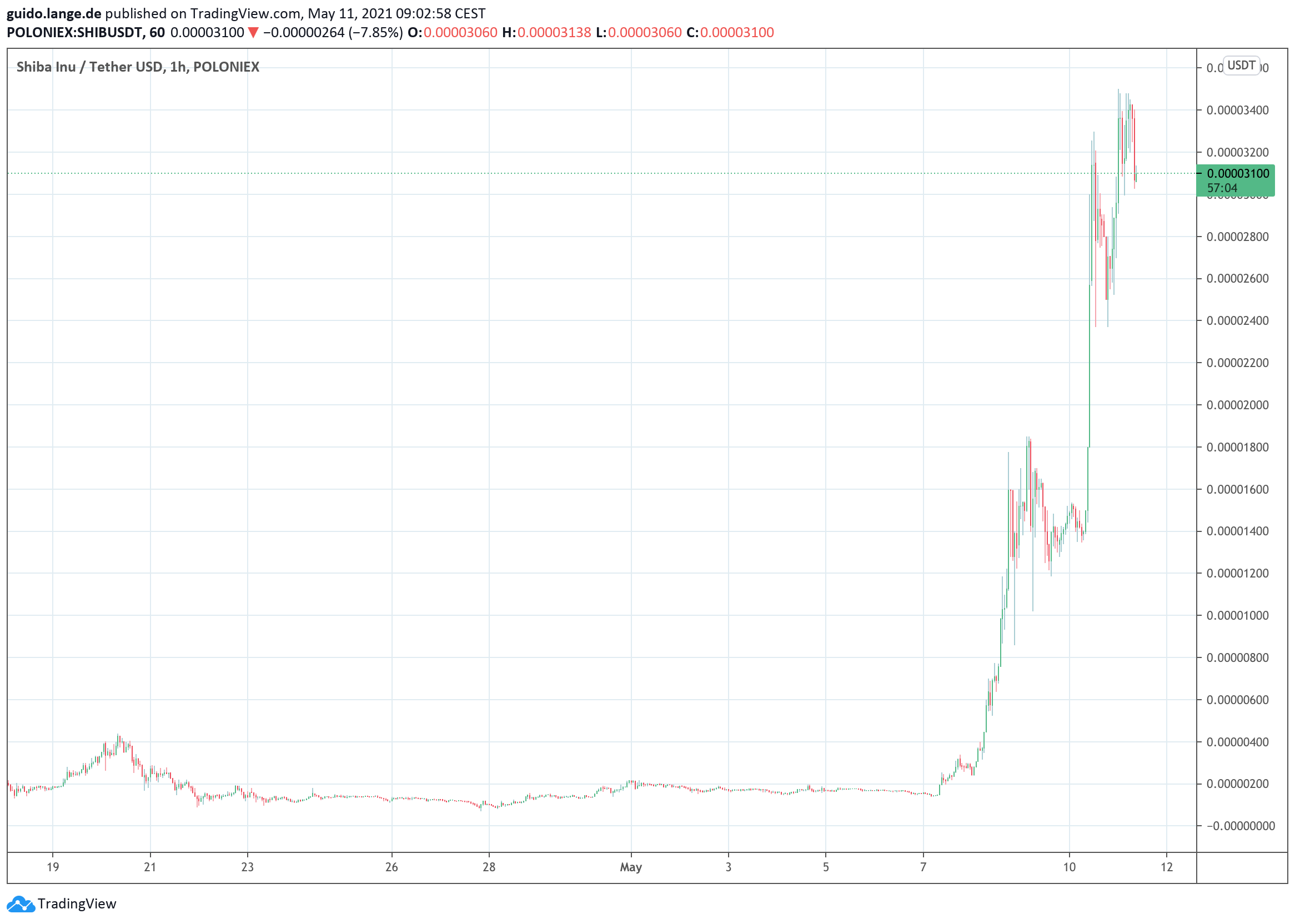 Background on Shiba Inu (SHIB)
For a long time, Shiba Inu was actually only known to insiders since its launch in August 2020. On the web presence, a use of SHIB in various subject areas is envisioned, including the trends Defi with its own decentralized crypto exchange with project name ShibaSwap and a marketplace for NFTs. Shiba Inu is an ERC-20 token and thus located in the Ethereum (ETH) ecosystem. This is probably why 50 percent of the originally generated SHIB was also transferred to Ethereum founder Vitalik Buterin, who is expected to destroy these holdings. According to this information, the other 50 percent SHIB ended up as liquidity on Uniswap. From there the trade with Shiba Inu starts.
Then, however, also Huobi Global and on yesterday's Monday also Binance took up SHIB in their portfolios. Along with this comes the price explosion, now Shiba Inu has become very easy to trade for many traders. This in combination with the public interest in dog & crypto fueled by Dogecoin is likely to have led to the price jump in SHIB. Here, in difference between DOGE and SHIB is very important: Dogecoin is technologically based on an only slightly modified version of the blockchain of Bitcoin (BTC). Thus, DOGE is not really suitable for DeFi. Shiba Inu is compatible with Ethereum's existing ecosystem, so theoretically it can definitely be used for DeFi, NFTs, smart contracts, DApps and more.
Conclusion: will SHIB be the Dogecoin killer?
There are still many question marks surrounding the concept and credibility of Shiba Inu. Binance, for example, has deliberately placed SHIB in its Innovation Zone and warns of significant risks. However, SHIB has the momentum and the reference to a rapidly growing community shows: It is not impossible that Shiba Inu will develop into the better Dogecoin. At the moment, however, two altcoins with the dog in their name are speculatively and amusingly bluffing at each other very loudly.
---
Open a Binance Account here and save 10% on fees for a lifetime.