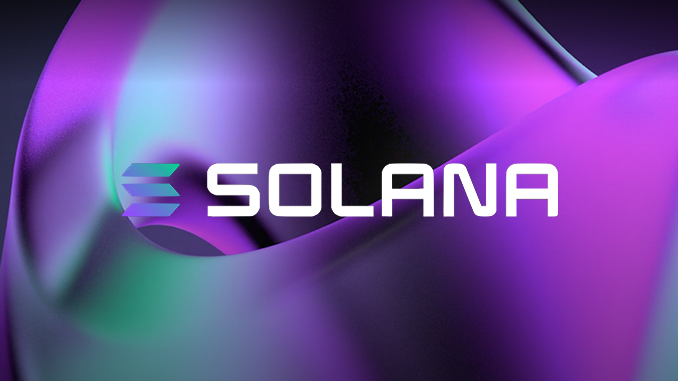 In mid-September, a 16-hour network outage caused problems for Solana. Now SOL is back on the overtaking track with a new all-time high.
Early investors in Solana (SOL) should be more than pleased in 2021. At the beginning of the year, Solana was still trading below $2 and around $30 in early August. But then SOL set off on an impressive rally, hitting a new all-time high of US$219 yesterday (Monday). Over the last week alone, Solana gained more than 30 percent in price and nearly 60 percent over the past 30 days. SOL is thus following up on positive price jumps in September – which were abruptly interrupted in mid-September by a network outage at Solana that lasted 16 hours.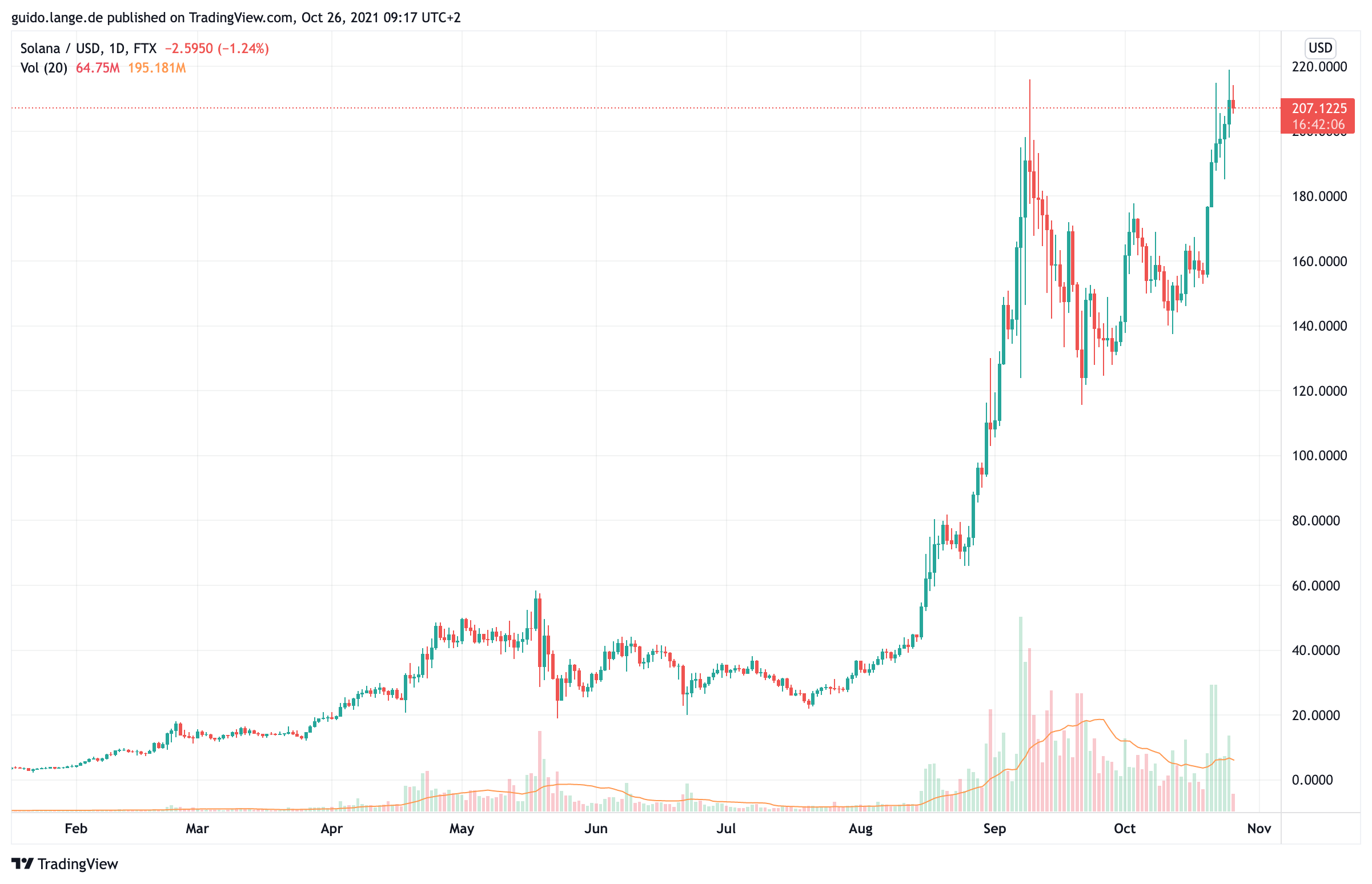 But apparently confidence in Solana has returned. There, a DoS attack was blamed for the blackout, and a repeat of such a situation is to be prevented by new security measures. Meanwhile, Solana finds itself in 6th place in the list of the most capitalized cryptocurrencies, significantly overtaking Ripple (XRP). There are good reasons why SOL has momentum on its side:
1. the DeFi (Decentralized Finances) use case that Solana has targeted since the beginning is performing magnificently. Data from DeFiLama shows how a thriving ecosystem for DeFi is unfolding around SOL. Solana scores here with fast smart contracts at low fees – as the very factors where DeFi market leader Ethereum (ETH) is weakening and eagerly awaiting the upgrade to Ethereum 2.0 in 2022. Currently, about $13.5 billion is on deposit for DeFi under Solana – but that's still just under a tenth of the amount contributed to Ethereum.
2. Solana has also successfully placed in the second major crypto theme of the year, NFTs. In August, Degenerated Apes, a wildly successful NFT project, was launched and showed the technological pluses for NFTs under Solana. Then this month, FTX launched an NFF marketplace focused on non-fungible tokens under Solana for now. According to SolAnalysis data, the market cap of NFTs under Solana is approaching $1 billion, showing that another strong use case for SOL is emerging.
Conclusion: Solana on the fast track
In 2020, Solana was still an insider tip, but since the summer of 2021, it is hard to imagine the TOP 10 of the most important cryptocurrencies without SOL. The triumphant march has been clearly reflected in the price curve and SOL – unlike many other well-known altcoins – has had no difficulty picking up and reinforcing the upward trend of the overall market. Also keep in mind when making your predictions for Solana: the combined capitalization of Bitcoin and Co. is at record high levels of around $2.7 trillion and Bitcoin's (BTC) new all-time high last week provided positive momentum across the board. "The trend is your friend" is especially true for Solana, where the growth rates of NFTS and DeFi have been added.
---
Best place to buy Bitcoin and Solana (SOL):