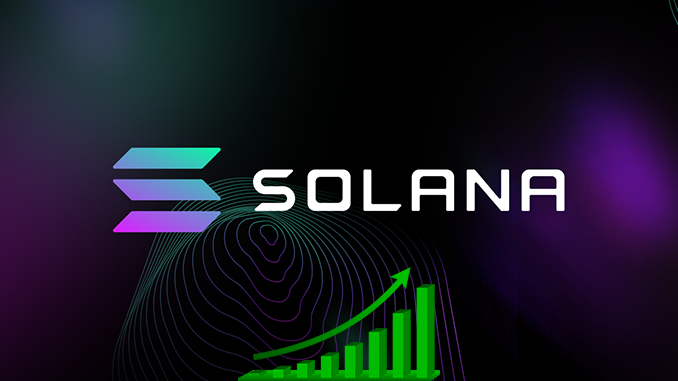 Currently ranked 21st among the most capitalized cryptocurrencies, Solana (SOL) is not automatically the focus of investors. But Solana is quickly gaining value, and can point to its growing importance to DeFi.
Solana (SOL) has been trading freely for just over a year. For April 12, 2020, when it made its stock market debut, historical charts still quote less than $1 per SOL; today, it's more than $26. In April alone, Solana has gained around 50 percent so far. Reason enough to take a closer look at Solana. Is SOL a new shooting star among the altcoins growing up?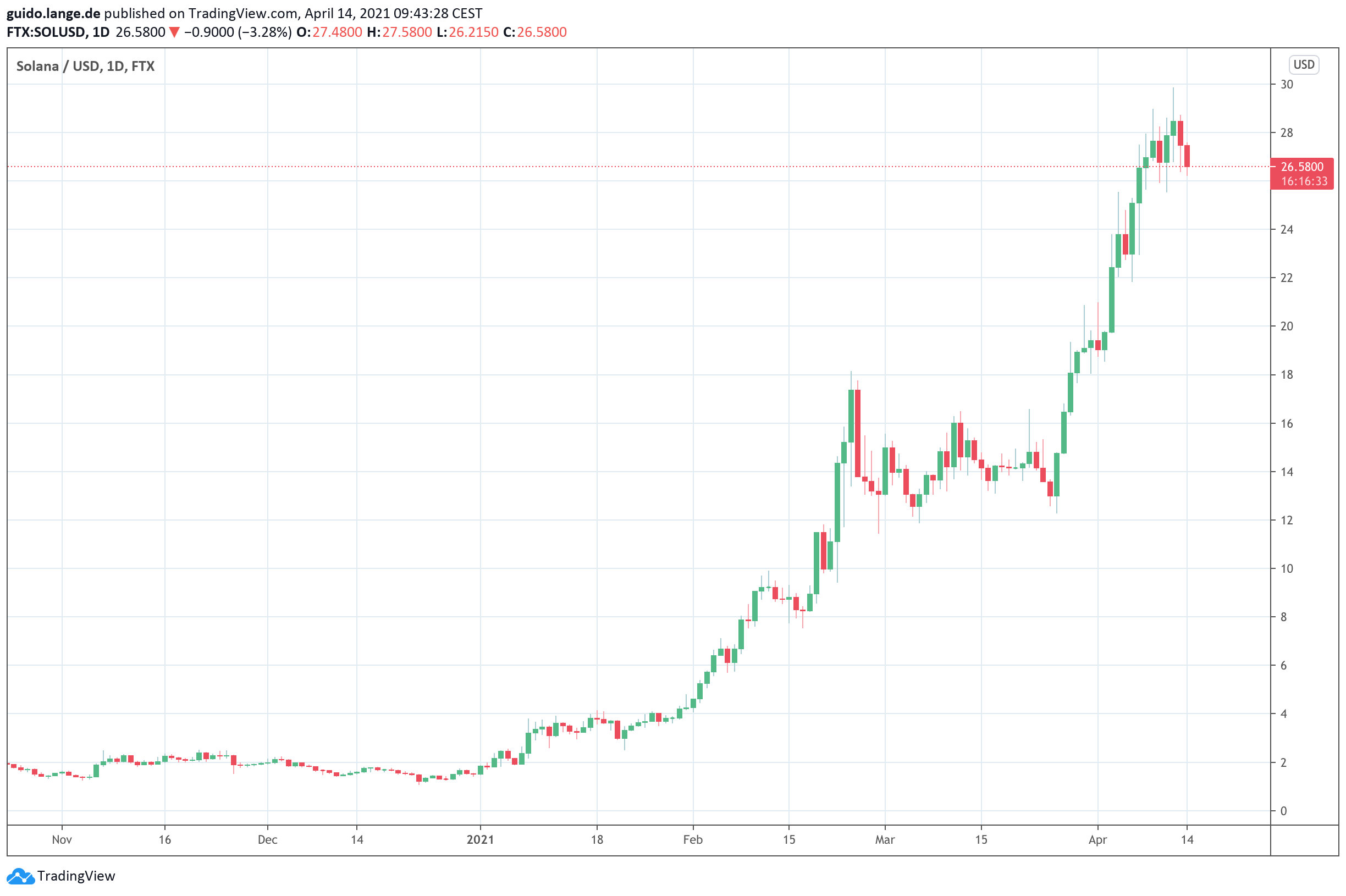 Background on Solana (SOL)
Solana was developed from the outset with the aim of scoring points in the field of DeFi (Decentralized Finances). The founders were engineers from chip manufacturer Qualcomm and were certain that once DeFi picks up steam, established blockchains like Ethereum (ETH) will be far too slow and limited in their capacity to process thousands of actions simultaneously. SOL's own blockchain is therefore hybrid in design. Firstly, proof-of-stake ensures scalability and secondly, a mechanism called proof-of-history (PoH) sorts the network points based on values on reliability and trustworthiness. With this concept, SOL's blockchain can safely organize 50,000 transactions per second (TPS), significantly outperforming much of the competition.
But top technological values alone do not guarantee success for a crypto project. Solana was able to attract renowned investors, including the founder of the crypto exchange FTX Sam Bankman-Fried. His own DeFi Project Serum (SER) is technologically based on Solana and has become a fixture in SOL's ecosystem as a decentralized crypto exchange (DEX). And this Solana DeFi ecosystem is attracting more and more external players: some have already been realized, others are about to be realized, such as links between Solana and Chainlink (LINK) or Tether (USDT). Solana lists several dozen projects on its website that are adapting SOL. This makes SOL a serious DeFi Altcoin. A Solana foundation ensures transparency and financial incentives for external developers.
With FTX behind it and rapidly growing in importance, SOL is now listed on some major crypto exchanges, with Binance already seeing high double-digit million volumes daily. Hardware wallets such as Ledger Nano S or Ledger Nano X can also handle SOL, as can software such as Trust Wallet.
Conclusion: Solana (SOL) is worth remembering
SOL is about to jump under the TOP 20 most important cryptocurrencies by market capitalization and has many plus points that suggest a sustainable development. There is still a big gap to the DeFi top dogs Ethereum (ETH) and Binance Coin (BNB), but the 50,000 TPS is a future-proof house number. Solana does not appear to be a flash in the pan and will be forgotten in no man's land after the current high.
---
Open a Binance Account here and save 10% on fees for a lifetime.