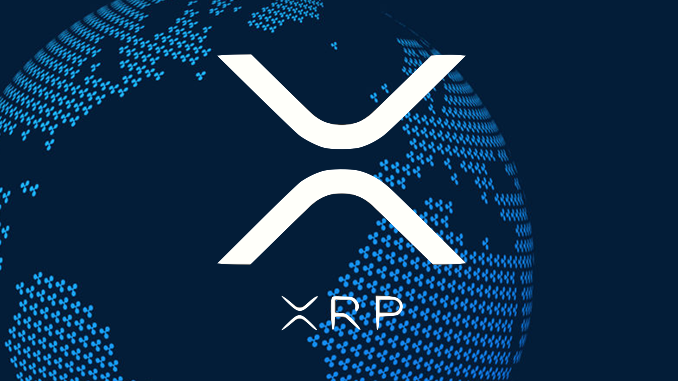 In the midst of the biggest crisis in its history, Ripple (XRP) is experiencing positive price jumps. Experts have explanations for the situation, which at first seems unnatural.
Ripple (XRP) is trading at $1.92 today (Wednesday), confirming an upward trend that saw XRX gain more than 300 percent in just two weeks from the beginning of the month. At the same time, however, hanging over Ripple's future is the monster lawsuit filed by the U.S. Securities and Exchange Commission (SEC), which could threaten its existence. Is the market for XRP acting illogically or what is the reason for price gains? For example, crypto billionaire Mike Novogratz is also publicly asking himself this question on Twitter.
Ripple equity is 'trading' in secondary market at $2-3bn valuation. The $XRP on their balance sheet is worth approx $70bn. One price seems wrong. If $XRP price is saying settlement coming, the equity is crazy cheap. If not, the token seems expensive. Thoughts?

— Mike Novogratz (@novogratz) April 10, 2021
In the question of Novogratz already lies an explanatory approach. In the public perception, Ripple and XRP are one, but from Ripple's point of view, they are clearly distinct from each other. Ripple wants to be a technological financial service provider and claims that XRP has long been a cryptocurrency valued independently of it. In the legally delicate situation, Ripple cannot even sell its own XRP, which are stored in an escrow account, many believe. But this also reduces the total number of theoretically existing XRP, which in turn increases the price of tradable XRP, is the train of thought. This theory is also held by crypto analyst Leonidas Hadjiloizou, for example, in a reply to Novogratz.
Well, $62 bn of the XRP in Ripple's balance sheet is locked in escrow.

At the same time, Ripple's XRP sales are the ones under attack from the SEC so the market probably hasn't priced in Ripple's XRP holdings since they are in limbo right now.

— Leonidas Hadjiloizou (@LeoHadjiloizou) April 10, 2021
XRP in the plus – is Ripple recovering sustainably?
Others, however, think XRP allows fresh optimism because Ripple is allowed to register stage victories for itself in the proceedings against the SEC. In addition, there is hope that through the administration of the new U.S. President Joe Biden at the SEC cryptocurrencies can expect more concession.
For Kelvin Koh of the DeFi fund Spartan Group, however, the upswing of XRP has a completely different reason. With the provocative slogan "The revenge of the Shitcoins" Koh explains on Twitter the XRP trend with proven speculations of large market participants. These would buy liquid altcoins whenever Bitcoin (BTC) weakens, and then switch back to Bitcoin when altcoins like XRP or IOTA are maxed out. Accordingly, there are no fundamental arguments pro XRP behind this proven mechanism, but simply quick profit maximization.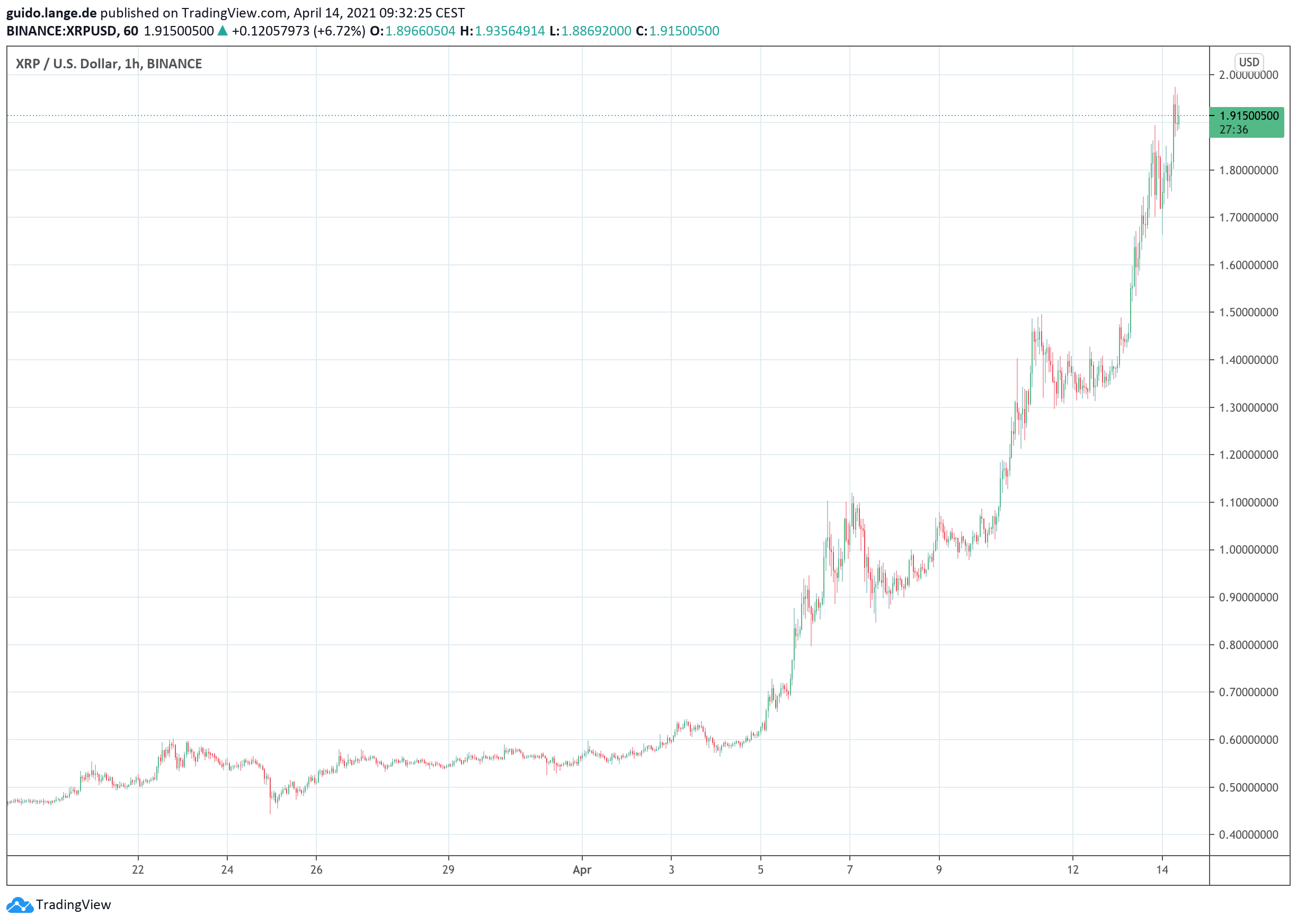 Conclusion: Upswing in XRP stands on shaky legs
A clear and logical answer to the background of the XRP rally is probably not to be found. We have listed at the beginning of the year once, why considerable doubts about sustainable success of Ripple and XRP seem justified not only because of the SEC lawsuit. Basically, these arguments have not changed, even if XRP is currently making some investors happy. Because with all due respect to Ripple: XRP lacks a real purpose, the original concept as a bridge currency has never been fulfilled on a larger scale. Thus, the latest developments in XRP also tend to indicate that this altcoin has become a pure speculation object.
---
Best place to buy Bitcoin and XRP: