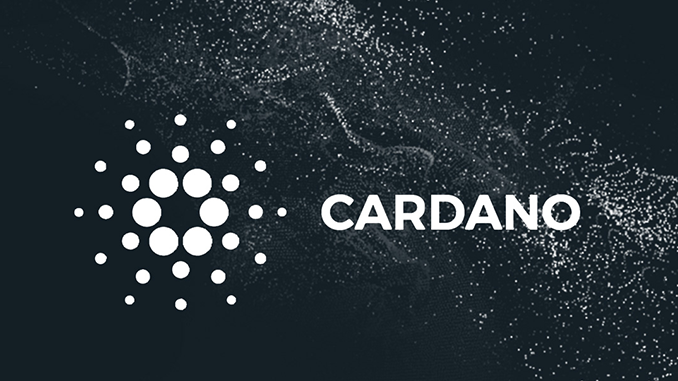 The price curve of Cardano (ADA) continues its spectacular upward trend – and this despite the fact that the overall market (led by Bitcoin) visibly lost last week. What makes Cardano stand out at the moment?
Cardano (ADA) is up 20 percent in the last 7 days, up about 600 percent year-to-date, and up a staggering 2,630 percent over the last 12 months. This alone sets Cardano apart from the majority of other cryptocurrencies in terms of price development and even leaves Bitcoin (BTC) behind.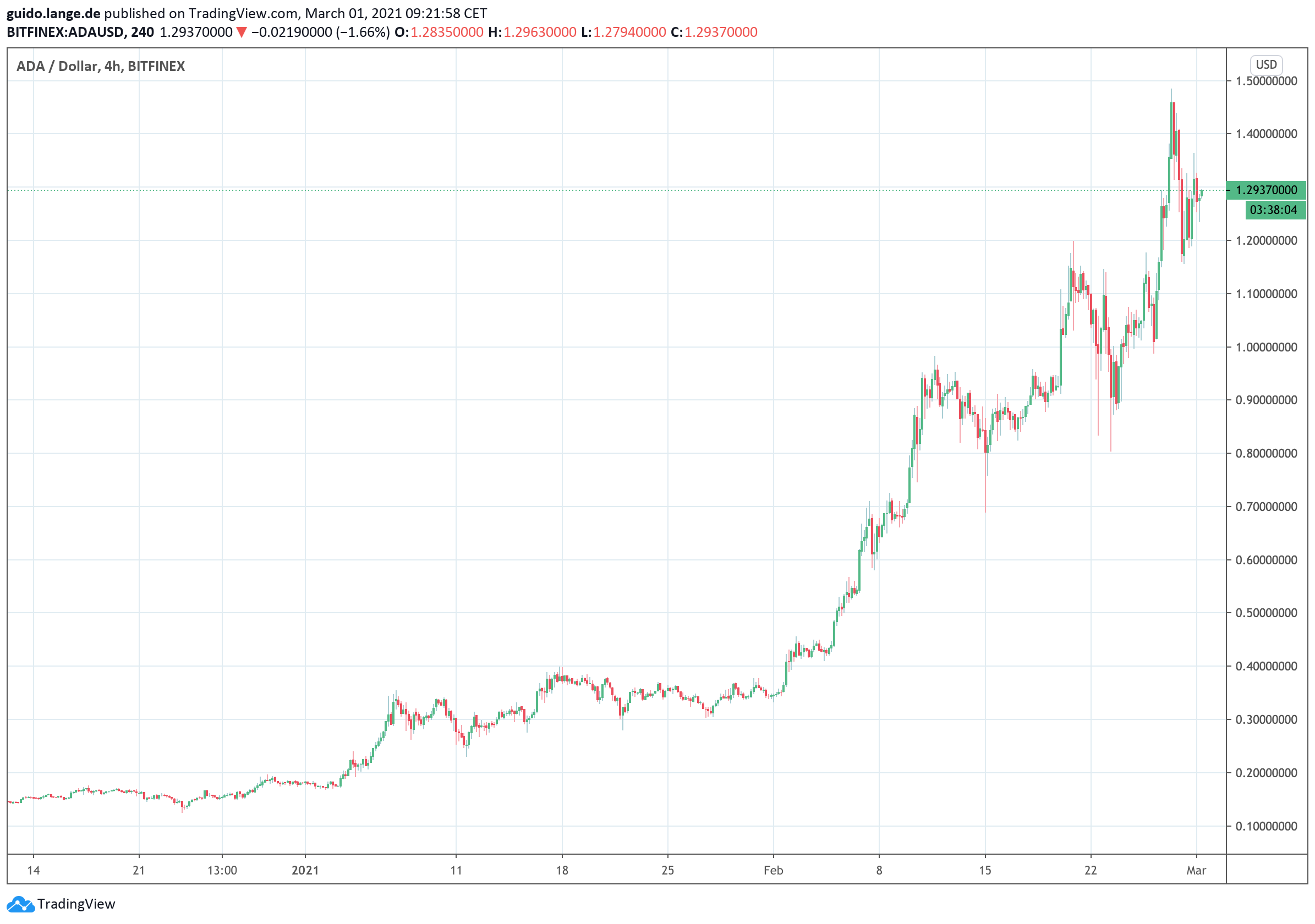 What is particularly striking is that when Bitcoin and other leading altcoins such as Ethereum (ETH) lost an average of 20 percent in value last week, Cardano was able to buck the trend. With a price of $1.24 per ADA and a market capitalization of just over $40 billion, Cardano now finds itself in third place among the most capitalized cryptocurrencies. Experts cite two important reasons for the phenomenon in ADA to currently decouple from the developments in the overall market:
1. today, March 1, Cardano's major upgrade Mary will be uploaded to the mainnet. This will give ADA's ecosystem for DeFi important functionalities such as smart contracts, custom tokens and also non-fungible tokens (NFT). The timing is fitting, as with Ethereum (ETH), high transaction fees (gas fees) are now spoiling the fun of DeFi for many.
2. In Dubai, crypto investment fund D7 Ventures announced over the weekend that it would sell bitcoin from its holdings for $750 million. According to the press release, the money will then go into Cardano (ADA) and Polkadot (DOT). D7 Ventures sees these altcoins as the forerunners for Web 3.0 and therefore significantly greater profit prospects than Bitcoin (BTC). It should be noted: however, this support is not reflected in the price of Polkadot and thus the influence on Cardano is at least debatable.
Conclusion: Will ADA's soaring price continue?
Whether investors always price such technological news as the Mary upgrade at Cardano into their decisions in advance is difficult to assess. Shortly before Mary at ADA goes live, leading crypto exchanges will temporarily suspend Cardano trading tonight.
By the way, the second big winner in recent weeks is Dogecoin (DOGE). Here, a few tweets from Tesla CEO Elon Musk and other celebrities, as well as whispers at Wallstreetbets, were enough to send DOGE up almost 1,000 percent since the beginning of the year – without any technological innovation at all.
---
Best place to buy Bitcoin and Cardano (ADA):